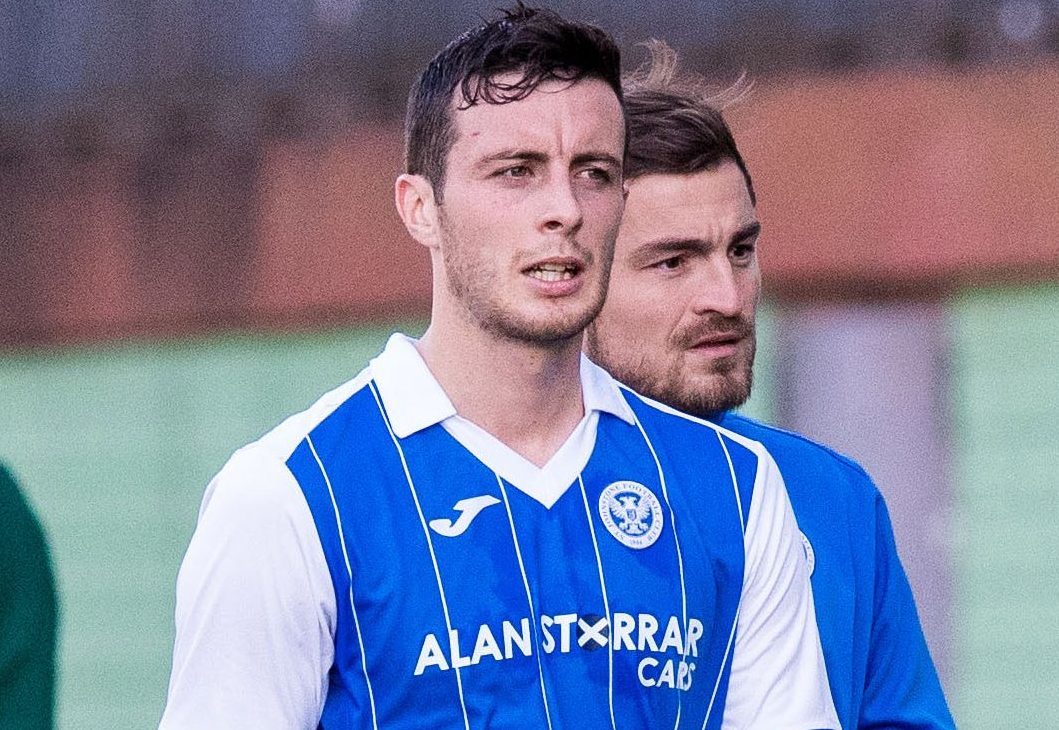 After suffering a badly-cut leg in a bike accident, most people would be content to sit and wait for medical help to arrive.
However, St Johnstone skipper Joe Shaughnessy is made of sterner stuff and instead showed some "Bear Grylls" grit and ingenuity by whipping off his sock and using it as an emergency bandage before cycling home to get some assistance.
The accident happened while the 26-year-old was home in Ireland keeping fit before the start of pre-season.
The injury has kept Shaughnessy out of all his side's matches so far but he has battled his way back to fitness and is ready to play once more if boss Tommy Wright selects him to do so against Hibs at McDiarmid tomorrow afternoon.
Shaughnessy said: "I fell off my bike when I was back home in Ireland two days before I was due to return for pre-season.
"I was on a racing bike, slipped on some gravel and ripped it open.
"I didn't hit my head or anything but I took everything on my leg.
"I looked down and there was no skin left. I couldn't see the bone but it was very deep.
"I didn't have a mobile so I actually cycled home after it. I did some Bear Grylls stuff!
"I took off my sock and tied it around it.
"I went to the doctor but he said he couldn't stitch it and I would have to go to A&E.
"They cut all the dead skin off and then managed to stitch it up.
"I came back to the club, bandaged it up and trained for a week.
"But then when we were over in Austria, I blocked a shot in training and it just opened up again."
Shaughnessy added: "The doctors back home had told me it would be a while before it was fully healed over. I was determined to get back as quickly as I could but it turns out they were not far off it.
"It has taken around six weeks almost to the day it happened.
"I am feeling good and if the manager asks me I'd definitely be up for playing against Hibs."
Shaughnessy is certainly not used to sitting on the sidelines at Saints as he had previously been an ever present in the side since joining from Aberdeen in 2015.
He said: "I'm not accustomed to missing matches.
"It has been so frustrating sitting out the Betfred Cup ties and then the opening league game of the season.
"I haven't had any previous injuries here. I hadn't missed a game in three seasons after coming in from Aberdeen, which is a decent track record.
"So to be ruled out by a freak accident coming off my bike trying to keep fit during the summer break has been annoying to say the least.
"But I've had a few days training under my belt now with the lads.
"On the plus side it wasn't a muscle injury because in the back of your mind you wonder if it will happen again when you feel ready to play again."
Shaughnessy could only watch on last week as his team-mates suffered a disappointing opening-day defeat at Kilmarnock.
And the defender is expecting a big improvement against Hibs.
He added: "It wasn't great against Kilmarnock. We were expecting a lot more from ourselves.
"To be fair, they played to their strengths and did a job on us.
"I don't know what happened but we just didn't turn up on the day.
"We didn't play well at all. We all know you can't perform like that and expect to do anything in this league given the quality of the teams we are competing against.
"So maybe it was a bit of a wake-up call for us, even this early in the season.
"We have to improve against Hibs. They are a quality side and there are never any easy games at this level.
"But it is a good game to go and show what St Johnstone are all about. That is the way we have to look at it.
"We have to show that the performance we turned in against Kilmarnock was a one-off and certainly isn't going to be the norm this season.
"That has to be our aim on Sunday."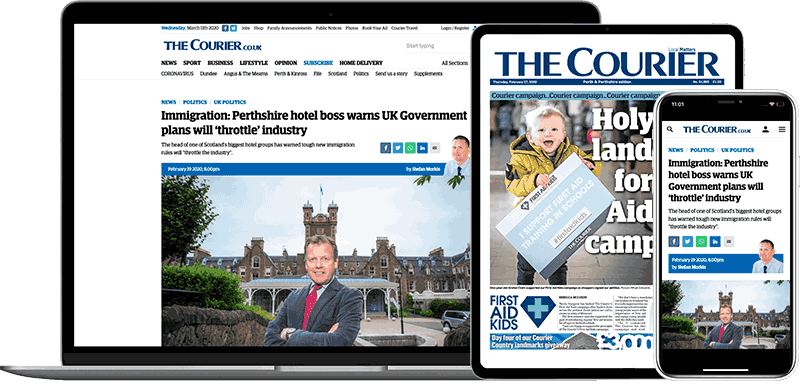 Help support quality local journalism … become a digital subscriber to The Courier
For as little as £5.99 a month you can access all of our content, including Premium articles.
Subscribe