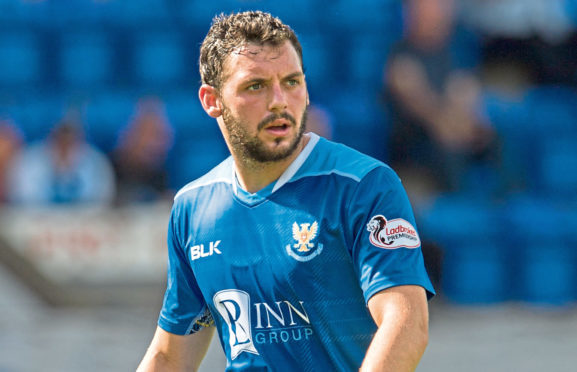 Drey Wright didn't play a single competitive game on an artificial pitch in England.
But now that he has signed for St Johnstone, the winger is spending every second Saturday afternoon on one.
For a FIFTH away game in a row, Saints have a match on a synthetic surface at Hamilton this weekend.
Wright isn't a big fan of them – for his own game or his team's – but he has had to quickly get used to the specific challenges they present.
"I know some clubs in England would like an artificial pitch," he said. "My old chairman at Colchester was all for them because of the revenue it can bring to a club through community use.
"But none of the league clubs have them. They would have to come into the Conference first and I don't think there are many clubs down south using them for first team matches.
"We had an artificial training pitch under a dome which was used when the weather was bad.
"But even clubs we played in pre-season three or four leagues below us would have grass pitches.
"I can't remember the last time I played a game on one before coming up to Scotland."
Wright added: "If it was up to me I wouldn't have them so I wouldn't have to play on them. But obviously that's not the case. We just have to deal with it.
"I find plastic pitches more inconsistent. You have to take more care and that can slow things down when you're playing the ball.
"Grass pitches are usually well looked after and in great condition at this time of the year.
"With astro they can become uneven where the rubber has worn and players who have picked up a previous injury might have that in the back of their mind.
"The surface isn't as forgiving as grass. It could be a mental thing. But the rules are there and you have to deal with them.
"I knew there were a few artificial pitches up here but it's crazy to think we are having five away games in a row on them.
"We haven't had an away game on grass yet.
"Our performances have been to a higher quality with the ball on grass, against Hibs and Dundee.
"But we go to Hamilton full of confidence after picking up three points."
Saints are in the last eight of the Betfred Cup and now have their first league win under their belt. Another victory on Saturday would undeniably make their start to the season a very good one.
"It was great to get the first three points," said Wright. "It has been quite a good start to the season for us.
"Dundee haven't had a good start to the season and aren't one of the bigger clubs in the league but they passed the ball nicely. It was a tough game for us.
"We are looking to go into the international break with a win.
"We have a tough schedule coming up between the two international breaks but that is one of the reasons I am here. They are big games to look forward to.
"Celtic in the cup is an interesting draw. They will be favourites to lift it so it will be a good test for us.
"But all our focus right now is on Hamilton."
Saints' front three are all McDiarmid Park new boys and were joined by David McMillan on Saturday, who has only made a few appearances himself.
"Each game we are having more of an impact over the course of the match rather than just in spells," said Wright.
"David came in and did very well and Tony (Watt) has got himself anther goal. Matty (Kennedy) on the other side created a lot of chances against Dundee and probably thinks he should have scored himself.
"Fitness-wise I am ahead of Matty. I came in a lot earlier and have more training and games under my belt.
"Football in Scotland is high intensity for 90 minutes. There doesn't seem to be a down spell. It is constant. But I am enjoying it here."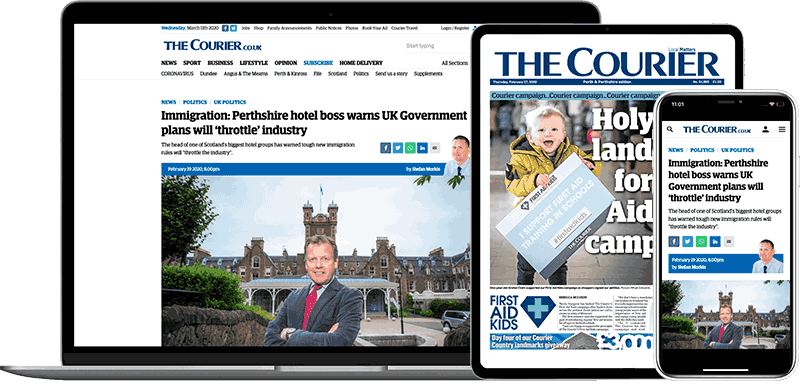 Help support quality local journalism … become a digital subscriber to The Courier
For as little as £5.99 a month you can access all of our content, including Premium articles.
Subscribe