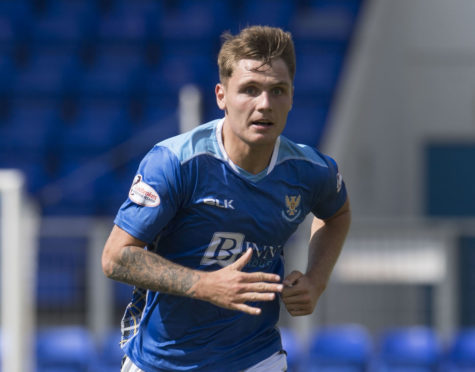 Jason Kerr's second Scotland under-21 snub is "beyond belief", according to St Johnstone manager Tommy Wright.
When the in-form centre-back was left out of Scot Gemmill's original squad for games against Andorra and the Netherlands, the reason he was given was that he wouldn't be eligible for the next qualifying campaign.
However, in the wake of John Souttar's promotion to the full squad, Gemmill has called up ex-Rangers man David Bates – who is even older than Kerr.
And Wright has been left bemused again.
"The fact that David Bates has been called up and he's older is maybe because I've spoken out and not done Jason any favours," he said.
"If you bring in a younger one than Jason, fair enough. I have nothing against the lad Bates, he is a good player.
"But it beggars belief that Jason is not in the squad. I'm asking him already if he has a Northern Irish relative.
"It's beyond belief because he had an outstanding tournament in Toulon.
"Jason has started well so I don't know what the problem is.
"I know our fans are convinced that it's the fact he plays for St Johnstone."