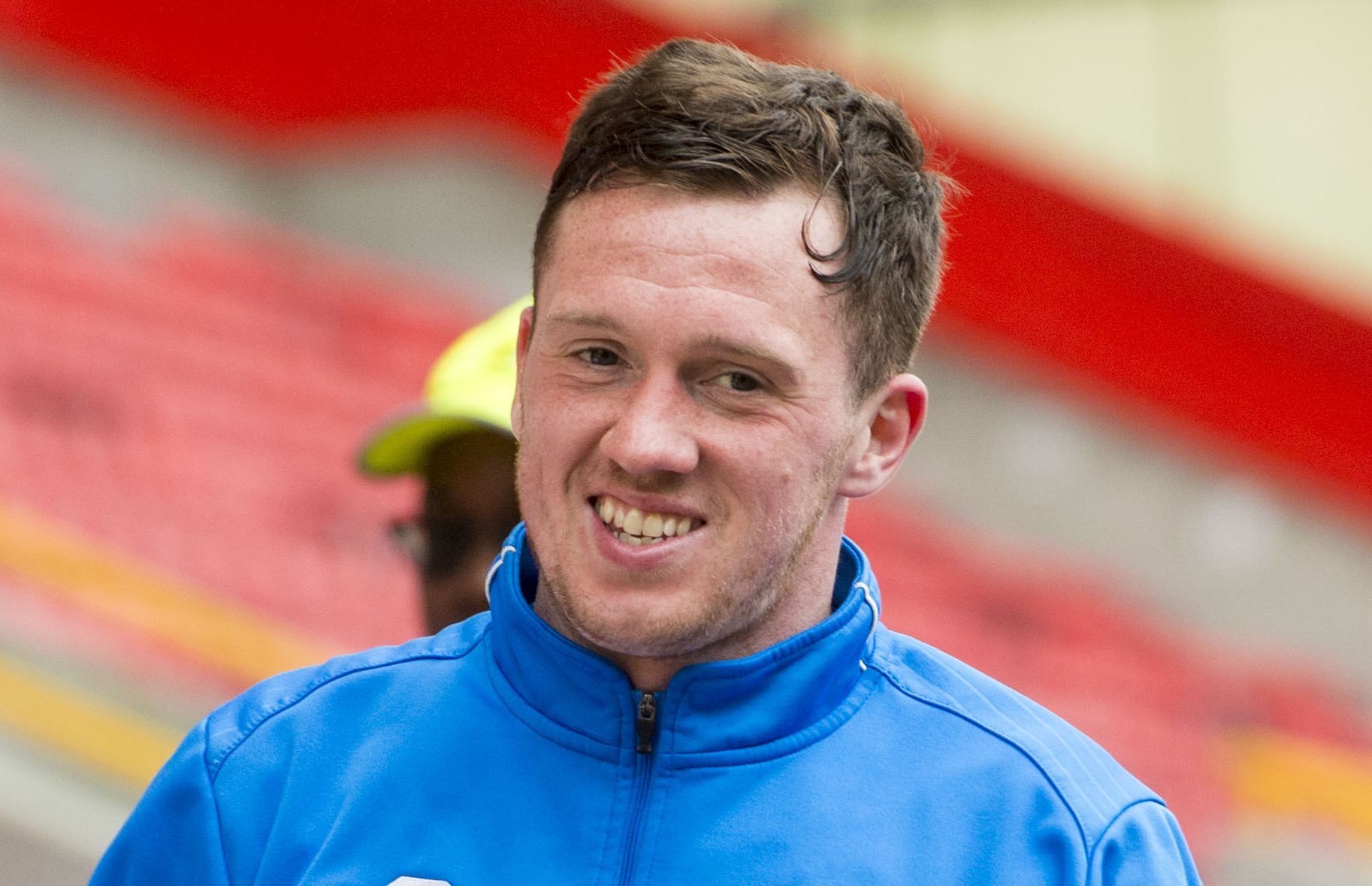 St Johnstone fans would be more than happy if Danny Swanson's third spell at the Perth club reaches the standard set in the first two.
But the returning playmaker believes he could be even better this time around.
Swanson's move to Hibs didn't pan out as he had hoped but that doesn't mean that his career is on the slide.
And being back at McDiarmid Park will bring out the best in him, according to the former Dundee United man.
"It was a bit of a surprise coming back because I didn't think Hibs would turn out the way it did," he said.
"I stuck in there and tried my best to make it work but it was clear it wouldn't happen there.
"I have no regrets about it. At the time I had to take the chance because going there was something I had always wanted to do.
"In the end it just didn't work out the way I had hoped. That's football. I don't feel I got a chance there. I felt I did everything I could.
"I trained hard and did well when I did play but I just didn't get a sustained run in the team. I played well in the Celtic game, for example, and was then dropped again the next week.
"So it was things like that, but I have no hard feelings about it. Sometimes in football things just don't work out, it happens.
"I am still glad I did it, but it was the right time for me to move on and coming back to Saints is the best move for me."
He added: "I spoke to the manager when it was clear I could leave Hibs and thankfully he was able to get a deal done.
"Working with him again was the big pull. He gets the best out of me.
"Even after I left to go to Hibs we kept in touch, we would still speak. There was no fall out when I left. We parted on good terms.
"He knows what I'm all about, he trusts me and knows how to get me playing. His man-management is excellent and in the past he's improved me as a player.
"Even though I'm 31 I still think I can get better and hopefully working with Tommy again will help me kick on.
"I enjoyed being here the previous two times so this is where I wanted to go."
Swanson was the main man before he moved to Easter Road but just establishing himself as a starter has to be his first priority when the season resumes after the international break.
"I looked at the squad and it's very impressive," he said. "It's a lot stronger than when I was here last time.
"I think we can give it a real go this season and aim as high as possible. There is real quality throughout the squad.
"When Tony Watt signed I remember texting the gaffer, saying he'd pulled off a real coup there because every time I'd played against him I remember thinking what a good player he was.
"He is a top player and it was a bit of surprise that St Johnstone got him.
"In the Hibs game a few weeks ago the two wingers were really good and David McMillan was impressive against Hamilton last weekend.
"Looking at the squad, the club is having a real go at it this season.
"With Jason Kerr playing now, he's like a new signing as well. Right throughout the squad there is real depth.
"It's going to be hard to get into the team here.
"In my previous times here I felt I would probably play every week but that isn't the case now.
"I was probably a bit comfortable before because of that but this time, if you don't perform you will be out because there are plenty of people waiting to take your place.
"Stefan Scougall is a cracking player, so there is competition there.
"I know the manager will give me a chance and after that it will be up to me to make sure I stay there once it happens."
Swanson was a fans' favourite before and the reaction to his arrival suggests he will be once more.
He said: "The response from the fans has been really good – even though some of them we booing me a few weeks back!
"You always get that when you go back to an old club, so it didn't bother me.
"You only hear the boos but I was told that a lot of the supporters clapped me as well.
"But since it came out that I was coming back the reaction on social media and stuff has been great."