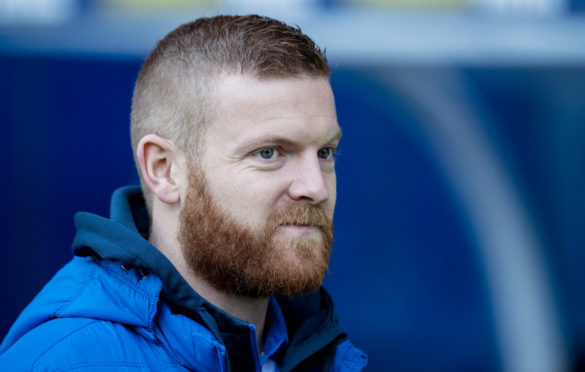 The prospect of another operation for St Johnstone's Brian Easton appears to be diminishing.
Manager Tommy Wright had positive news to report on the full-back, who has suffered with injury problems for over a year.
"Brian has had a couple of meetings with the consultant," said Wright. "And he is passing it on to a guy in Denmark to have a further look.
"At the moment it looks like we are moving away from further surgery and it might just be a time thing."
Murray Davidson will be back before Easton but the midfielder's return to training date has yet to be determined.
Wright explained: "Murray is getting his stitches out so he will no doubt be asking me if he can train straight away but that won't be happening.
"We will see what he's like as time goes on.
"He was told four to six weeks and it's only 10 days since the operation so we have to manage him properly.
"In the past Murray has come back from injuries really quickly and he will be looking to do the same.
"So he'll be assessed day by day until the medical staff are comfortable letting him train again."
Saints' busy last week of the transfer window is likely to result in loan deals being agreed for some of the club's youngsters.
Wright said: "We have had a couple of enquiries about Kyle McClean, Greg Hurst and Ali McCann.
"I would like to get some of them out on loan before the end of the month so we will see what happens."