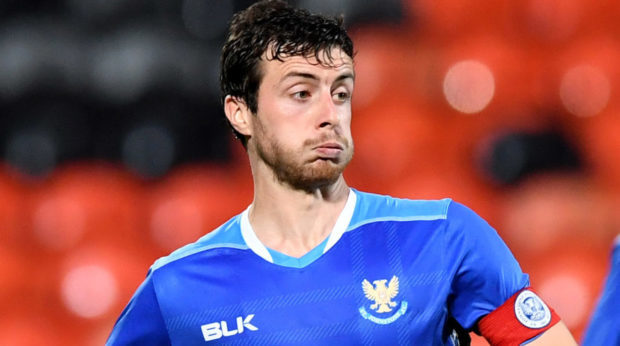 St Johnstone captain Joe Shaughnessy has vowed to recover from the most embarrassing defeat of his career.
Shaughnessy and his teammates were thrashed 6-0 at home by Celtic at McDiarmid Park on Sunday on an afternoon to forget.
It was a desperate result to lead them into the international break but Saints must pick themselves off the floor for the trip to Motherwell a week on Saturday, a fixture that kicks off what should be an easier set of games than the Aberdeen-Rangers-Celtic-Hearts-Celtic sequence that's just ended.
Saints were actually five down at half-time as the Hoops in general and four-goal James Forrest in particular ran riot.
They were also reduced to 10 men just minutes after half-time when Danny Swanson karate-kicked Forrest.
It all added up to a new low for Shaughnessy, who said: "It was embarrassing.
"That's the worst game I've been involved in.
"You have to take it on the chin, learn from it and not let it happen again.
"You need to move on.
"These things happen but hopefully not too often in football.
"They just punished us, I think.
"Any time we lost it (the ball) they punished us. Celtic are good at that.
"They put us to the sword, pretty much, and it was not good enough."
Shaughnessy tried to look on the bright side, even for a second or two, but it wasn't easy.
"It was embarrassing to be getting beaten 5-0 at half-time and you can imagine that no one was happy," he said.
"It's hard to take any positives looking at it right now.
"We did better in the second half but the game was over by then.
"We are out on the pitch and we know how to play.
"We shouldn't be open but we got punished. Hopefully, we won't let that happen again.
"You get beaten like that and you have to take it on the chin, learn from it and not be involved in anything like that again.
"Everyone feels the same. We were all down. Everyone wants to be winning and knows that's not really acceptable and we have to go and put it right now.
"We have a run of games after the break where we really need to be a lot better."
As for Swanson, Shaughnessy believes his colleague got the message that he shouldn't be making a challenge like that.
He said: "We didn't get close to Celtic and it's not good enough.
"Swanny tried to get closer and ended up making a silly tackle which he knows is wrong.
"Everyone was annoyed at half-time and we knew we had to get closer to them and try to put in challenges but he knows that's not quite what we meant."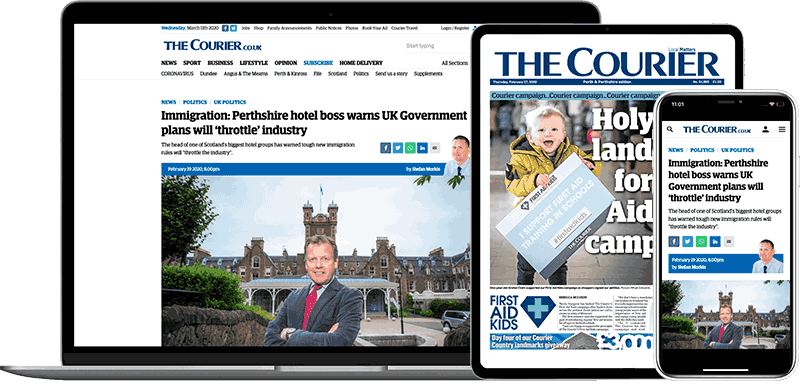 Help support quality local journalism … become a digital subscriber to The Courier
For as little as £5.99 a month you can access all of our content, including Premium articles.
Subscribe