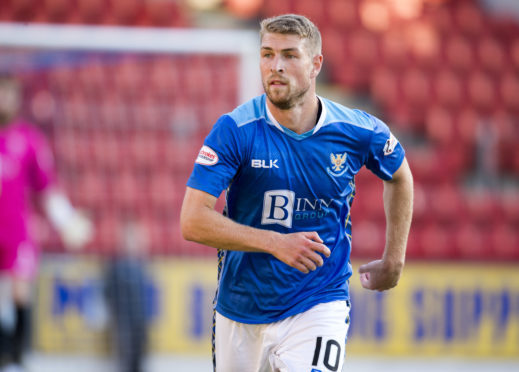 DAVID Wotherspoon admits St Johnstone are still hurting after a crushing 6-0 loss to Celtic.
But the midfielder insists Perth players will lick their wounds and come out fighting at Motherwell after the international break.
Canadian international and former Hibs star Wotherspoon reckons Sunday's shocker ranks among the worst of his career.
And there was no hiding place for Perth players put to the sword in the first-half  by four-goal Hoops winger James Forrest.
"Everyone agrees that it was an embarrassment to be a part of and the boys can all agree that it's just not good enough," said Wotherspoon  (28).
"In my career, it's probably up there with one of the worst results. We know as a team that we need to improve.
"The manager mentioned that we just didn't make tackles. We weren't getting close to someone and making a tackle.
"We didn't stop the flow of play. Celtic seemed to pass it about and we didn't have an answer. That comes down to us on the pitch.
"We need to sort these things, talk to each other and communicate. That's a big factor on the pitch and I don't think we did it at all.
"We should learn our lessons. When we go two down we should shut up shop but we concede a few more."
After losing 13 goals to Rangers, Hearts and Celtic, Wotherspoon admits Saints have to re-discover their mean streak.
"We've played well in a few of the games recently but have been conceding too many goals. We need to sort that out.
"Against Celtic we have conceded a few before but to concede the way we did – being five-nil at half-time – is just not acceptable for anyone.
"The break might be good for us to work on a few things and learn from what we went through on Sunday.
"We stick together, though, and we have a long way to go."