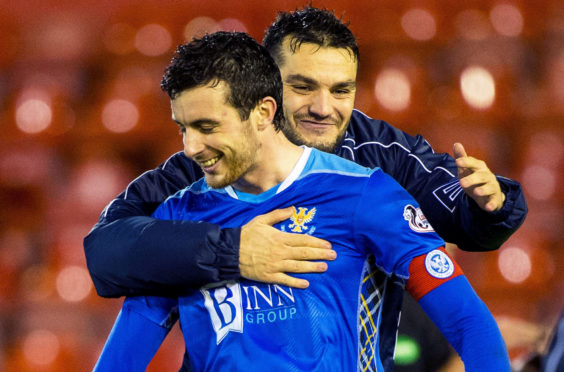 Tommy Wright is hopeful that a new contract for St Johnstone captain Joe Shaughnessy will be signed before Christmas – and he may not be the only one.
The Perth boss revealed that talks are underway with his skipper and expects them to progress in the next couple of weeks.
Wright has agreed fresh terms himself and Shaughnessy is keen to follow his manager's lead.
"Things are already moving in the background," said Wright.
"We're making plans to tie one or two of the players up this side of Christmas.
"It would be a massive boost if Joe can get sorted out.
"There are different circumstances. Some players want to hold off.
"But I'm of the opinion that if a player wants to stay here and we want him to stay then we'll do everything we can to get it done.
"When I was speaking to Joe just before I signed my new deal he was telling me that he wanted to stay and now he's said that publicly."
---
---
Meanwhile, Shaughnessy has "grown into the role" of captaincy, according to Wright.
And Saturday's goalscoring performance against his old club Aberdeen was the latest example of the defender leading from the front.
"It was a tough time for him at the start," said Wright. "I passed the burden from Ando to Joe to help Ando, and it worked because Ando played well.
"It probably affected Joe a bit in the early weeks but he's definitely grown into the role.
"Like Dave Mackay, he's a leader by example. Alhough, he's maybe not as sarcastic as Dave!
"He organises things that a captain has to, and gets things done when I ask him.
"Most importantly, he's respected in the dressing room and he leads on the pitch."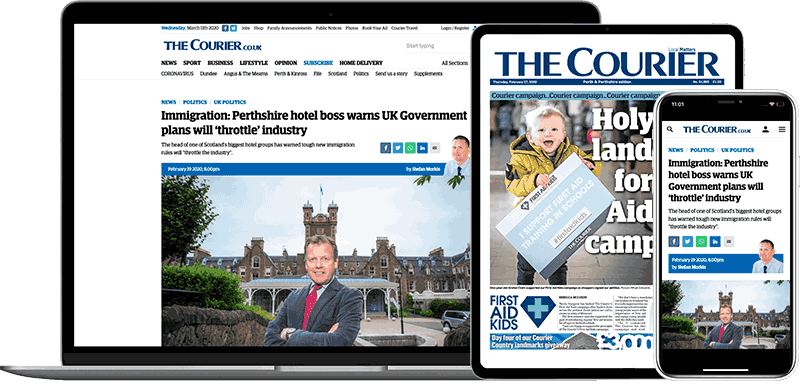 Help support quality local journalism … become a digital subscriber to The Courier
For as little as £5.99 a month you can access all of our content, including Premium articles.
Subscribe