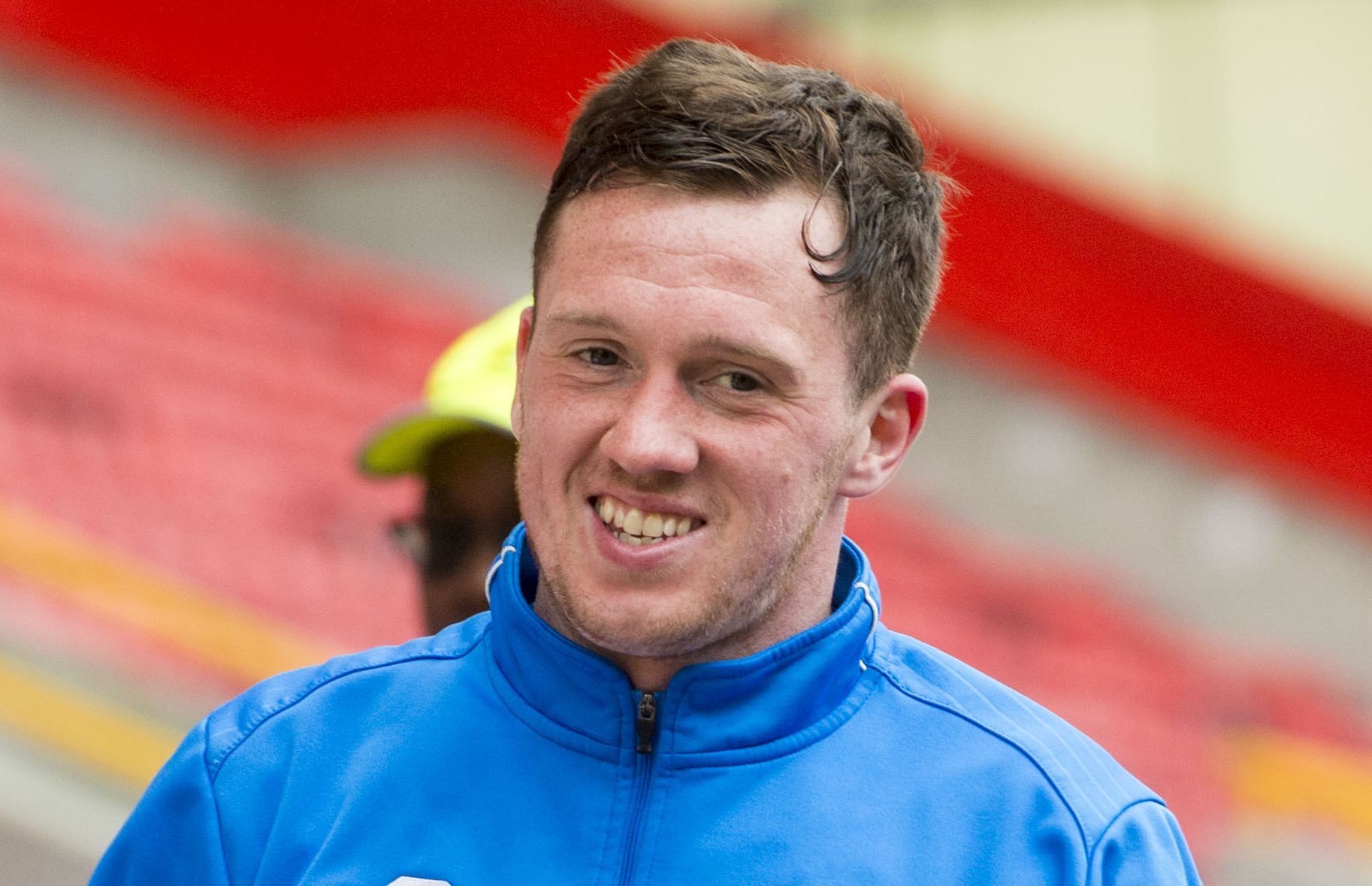 The second half of the season will feel like a "fresh start" for Danny Swanson, the St Johnstone playmaker Danny Swanson has admitted.
Injuries and a suspension made the first few months of Swanson's third spell at McDiarmid Park a stop-start one.
But the former Hibs and Dundee United man is ready to hit the ground running when the 2018/19 campaign resumes in the Scottish Cup against Hamilton Accies this weekend.
"I'm feeling great and back up to speed," he said. "I felt good in the weekend bounce game against Dundee.
"It has taken a while because my knee has been bothering me for a couple of months.
"I worked hard over the break because my weight had been creeping up a bit while I was injured and not playing every week.
"But I'm back to where I want to be and this is like a fresh start for me. It's like I have just signed.
"I was glad of the break. It came at a good time for me because I wasn't confident in striking the ball in training because of the knee issue.
"I have been working hard and it feels good.
"My medial ligament is really loose after a bad tear a few years ago and I have hurt it a few times. It didn't really heal properly.
"Every now and then it flares up. I did it again in training and coming on against Kilmarnock.
"I have been working on it in the gym to make it stronger."
In days gone by Swanson carried the creative burden for Saints but there are plenty of others to share the responsibility in the current team.
"We were flying before the break," he said.
"This is a different kind of team to the one when I was here before.
"People said we used to win ugly but we are playing good football with boys that play from the back, which helps massively.
"This is an attractive team and that all stems from the gaffer bringing in these types of players.
"We have changed the philosophy a bit and it is working.
"Beating Dundee in the last game was great.  It could have been five or six that day.
"It's good to be part of a team like this.
"There has always been competition here. When you get into the side you have to seize your chance.
"I have been in and out but I am confident I will start playing well now and stay in the team.
"I can't complain when we are winning games."
Swanson was a Scottish Cup winner with Dundee United and is keen to get back to Hampden with Saints.
"We aren't going to win the league," he said. "The top teams are getting better.
"So the cup is a realistic chance to win a trophy.
"St Johnstone have done it before and I did it at Dundee United.
"Most of the boys have tasted it and it is a great feeling.
"It's definitely something we have our eye on.
"Winning the cup with United is up there with the best days ever and I would love to repeat it."