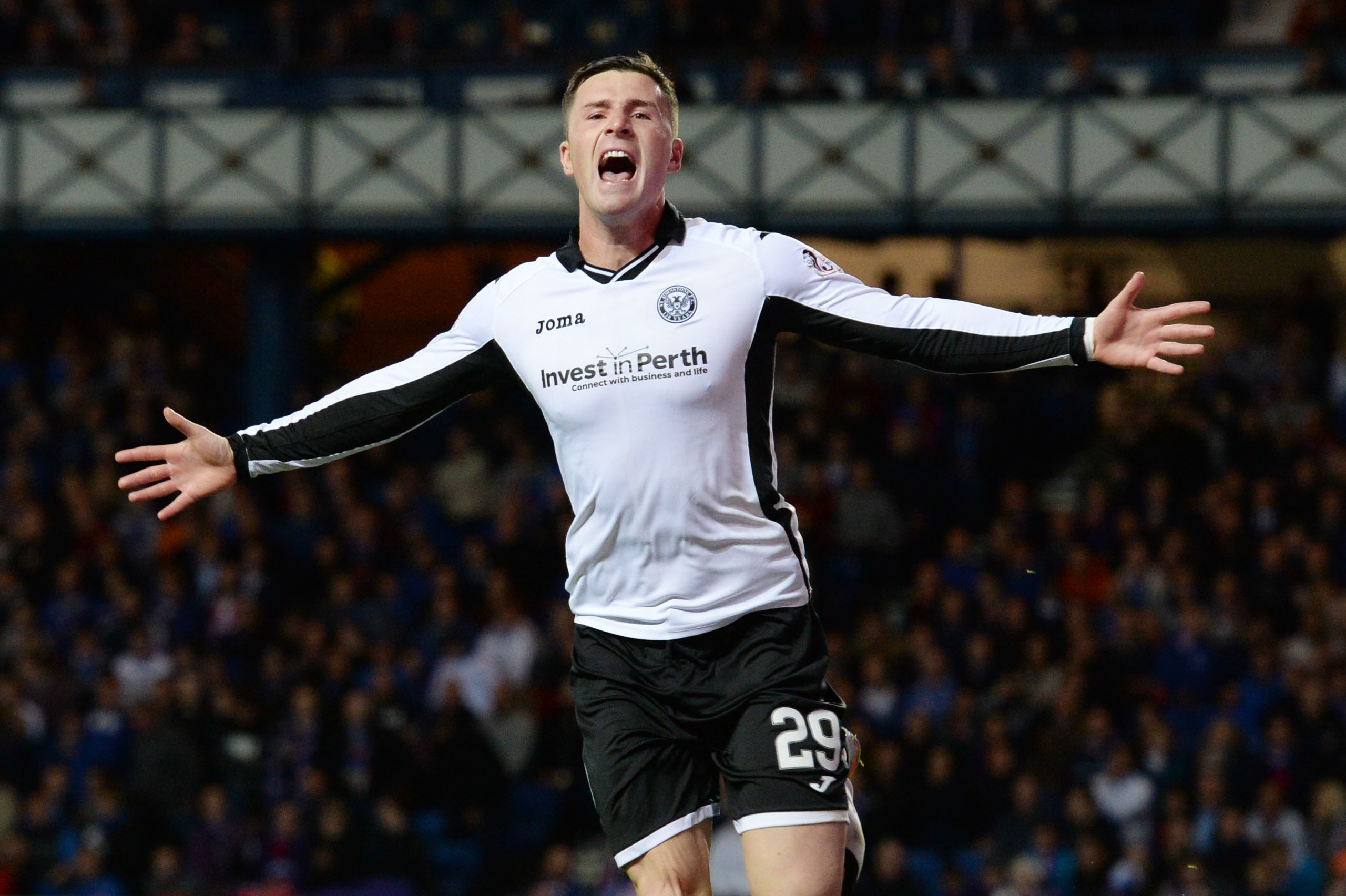 Signing for St Johnstone for a third time feels like coming home, Michael O'Halloran has admitted.
There was plenty of Premiership interest in the forward after he was released by Melbourne City, but the Scottish Cup winner had his heart set on a return to McDiarmid Park.
"I wanted to come back here because I feel comfortable at the club," said O'Halloran, who has signed a two-and-a-half year deal.
"I get on well with the lads, the gaffer and the fans – so it's like home for me.
"The manager knows how to get the best out of me. He's been so influential in my career.
"This is where I have played my best football so it was a no-brainer to come back.
"Everyone comes in with a smile on their face here and that's a big thing.
"It's a different team now. There are a lot of new faces and more young players. So it's an exciting time for the club and I want to be part of it."
He added: "After not playing much in the last year – it's 12 months since I last started a game – I had to make sure I made the right move.
"I have watched as many of the games as I can and have been impressed with the team this season.
"The league is really competitive, so I just wanted to come back and be involved in it."
O'Halloran is unlikely to feature against Hamilton this afternoon but should be available soon after that.
"I got injured in a friendly a few weeks before the season started and was out for a long time, so only made one substitute appearance," he said.
"It was difficult. Overall it was a good life experience because Melbourne is a fantastic city but the football lacks the intensity it has here.
"Over there it's the third or fourth sport so it doesn't really get the focus and there isn't the same interest in it.
"In Scotland people live, breathe and sleep football – but it's not like that in Australia.
"So after a while I felt I wanted to come back and thankfully the club were willing to let me go.
"My injury is fine now, I'm ready to play.
"I haven't trained with the boys yet so I don't think I'll play this weekend but I'm looking forward to next weekend.
"I can't wait to make my debut – although it will be the third time I've done that now!"