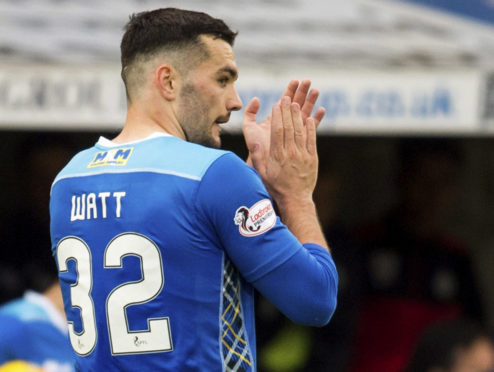 Nomadic striker Tony Watt is keen to put down roots at McDiarmid Park.
And the St Johnstone forward is hoping that contract talks with the club that brought him from "Outer Siberia" will lead to a long-term deal.
"I like it here," said Watt, who has played for 10 sides by the age of 25. "I would love to stay.
"The club made me an offer but the Hamilton game got priority and I put it to the back of my mind. We will pick it up this week.
"It's just down to the club how much they want me now. If they want me, they can have me.
"The gaffer has been brilliant and I owe him for bringing me back in from Outer Siberia.
"I have brought a side to my game here that I probably questioned whether I had, holding it up, linking the play and working really hard.
"People now realise I'm not just a show-boater running by defenders.
"The gaffer has given me a chance to play. Not many have done that, even going back to when I was a youngster breaking through at Celtic.
"I would score two games in a row then be on the bench for five.
"I enjoyed Charlton but even there had to deal with some politics.
"The gaffer has been patient and stuck with me when the goals weren't going in.
"We went on a great unbeaten run without me scoring.
"I have told the boys sometimes I will bail them out, sometimes it is the other way around. That's the way football works."
Saints face Livingston tonight and the last time the teams played, Watt's early assist for Matty Kennedy led to the only goal of the game.
It came during a barren run as far as his own goal statistics were concerned.
"I was fine during the spell when I wasn't scoring because I was playing as a target man and I had two or three assists," said Watt. "Including one for Matty at Livingston.
"That was definitely not a mishit shot. I smashed it across for a tap-in for Matty.  It winds me up when people say that was a shot. It didn't even look like a shot. It would have been going out for a throw in.
"It was good to get another goal on Saturday. After scoring against St Mirren I was hoping it wouldn't be too long before my next one and I want to chip in with more goals through to the end of the season."
Watt is looking forward to linking up with Saints' January recruit, Michael O'Halloran.
"Mikey is very direct and that can only be a good thing for me," he said.
"We have real pace around me and if I can get in the box and get a few tap-ins I'll be delighted.
"Obviously the politics around his move to Rangers didn't help him but we know he is a good player.
"You can go somewhere and you're accepted and other times you're not. I have been there myself. Maybe your style or your face just doesn't fit for whatever reason.
"But Mikey will definitely be an asset to us and the gaffer knows how to get the best out of him.
"Maybe a foreign coach didn't know how to use him or expected something different but for us it's a massive plus to have him."
Saints know what to expect from Livingston this evening but the previous encounter in West Lothian proved that they can combat the tactics Gary Holt's men are likely to adopt.
"Livingston will be tough but we have shown we aren't an easy team to play against," said Watt.
"When the going gets tough we can get the sleeves rolled up and scrap.
"There are teams like Livingston and Kilmarnock that have maybe been getting more credit than us this season because our gaffer has been there and done it before.
"That's also a credit to the boys who have been here for a while."
Wright hopes to have O'Halloran and Murray Davidson available.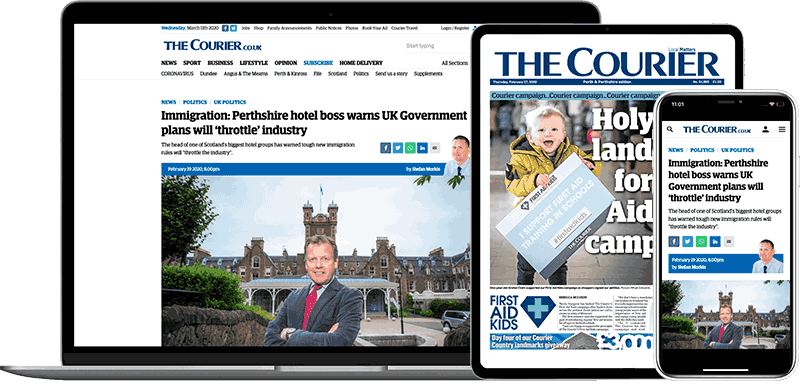 Help support quality local journalism … become a digital subscriber to The Courier
For as little as £5.99 a month you can access all of our content, including Premium articles.
Subscribe