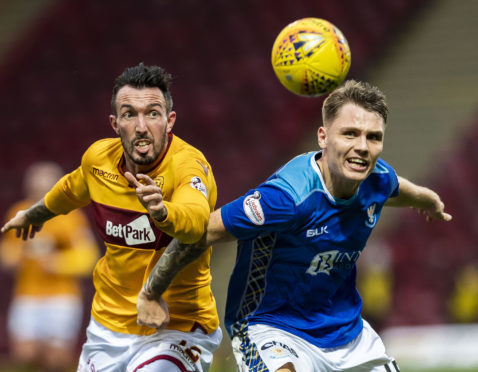 Jason Kerr won't be leaving St Johnstone in the "short or medium term", Tommy Wright has insisted.
And the Perth boss expects a contract extension to be agreed very soon.
Barnsley came in with a bid for the former Scotland under-21 international that didn't come close to tempting Saints to do business.
And, according to Wright, Kerr knows that he is at the right place to build on a promising start to his career.
"The bottom line is that Jason isn't for sale and we have made that clear," said the Northern Irishman.
"He is close to signing a new contract here and has told me he wants to stay here.
"The contract will be sorted so he will concentrate on keep playing and keep improving.
"One day he will leave but that won't be in the short or medium term.
"So he's here to stay and we have been perfectly clear he's not for sale.
"I can understand why other clubs would be looking at him and would want him.
"Jason knows he has to keep playing and his move will come, but his interests are best served by staying here to continue his development.
"He has only completed a full year in the Premiership this month and he has improved steadily in the last 12 months.
"I expect he will continue to improve in the months and years ahead."
Wright has championed Kerr (and Zander Clark) for call-ups to the full Scotland squad in the past and the pair have strengthened their cases since the last international.
"Everyone knows how highly I rate Jason but I don't really see the point speaking about Scotland now," he said.
"Still nobody has picked up the phone to ask about him or Zander.
"There are only 12 managers in the Premiership so surely it's not difficult to pick up the phone now and again to keep in touch, ask how players are doing and what they might be capable of.
"The game is stat-based now as well, so you'd think that's one of the reasons teams down south have looked at Jason, Zander and others.
"When you keep the amount of clean sheets we have this season, it probably shows we have decent defenders and a good keeper.
"But it's not my job to tell Scotland who to pick."
Saints face Celtic tomorrow, with Chris Kane still out.
The two teams will know each other inside and out by the time their league and cup triple-header is completed.
"Nobody wants to play the same teams three times in 11 days but that's what we have been dealt," said Wright. "So you just have to deal with it.
"Celtic have recruited well in this window. They have brought in Timothy Weah from PSG, a £15 million forward from West Brom and also spent a few million on a promising young striker.
"When you add that to the players they already had, Brendan has a very strong squad of players there.
"Since they came back they have been scoring goals, keeping clean sheets and look like they are in top gear.
"So it's going to be a challenge for us but it's one we will look forward to.
"Everyone will have us down for two league defeats and out of the Scottish Cup. I don't think many people will give us a chance.
"Celtic should be beating us with the resources and quality of player they have. They should be wiping the floor with the opposition in most games.
"When you spend the sort of money they have – and Rangers have – then you shouldn't be losing to ones who spend a fraction of that.
"But on any given day, you have a chance and we have to maximise our opportunities when we get them.
"We had a sore one from them earlier in the season and the lesson from that was not to panic because we bounced back from it well."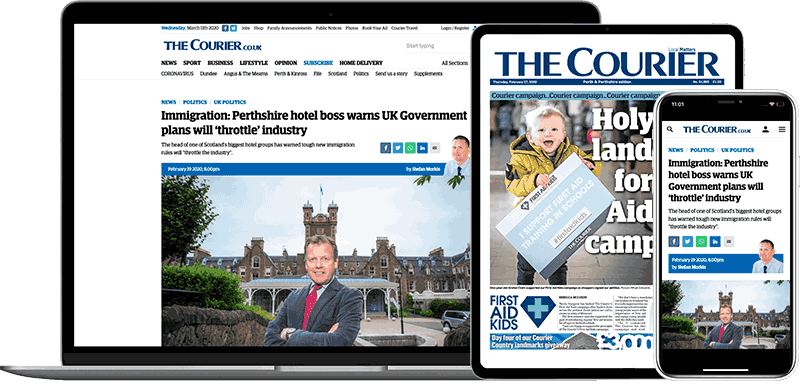 Help support quality local journalism … become a digital subscriber to The Courier
For as little as £5.99 a month you can access all of our content, including Premium articles.
Subscribe