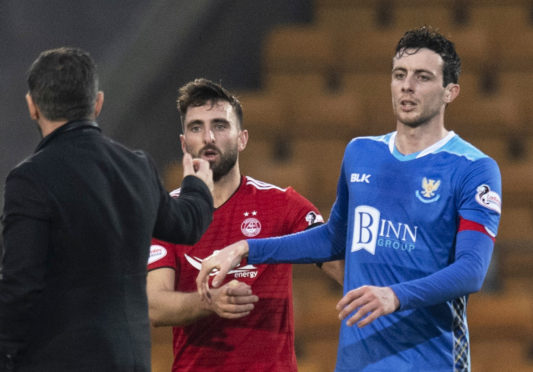 Joe Shaughnessy can strive for "international honours" while playing at St Johnstone, according to Tommy Wright.
The Saints boss is still hopeful of keeping his captain at McDiarmid Park beyond the end of this season when his contract runs out, despite confirmed interest from the Irishman's old club Aberdeen.
And Wright believes there are plenty of good reasons to choose Perth over Pittodrie.
"With Joe's situation, we're trying to address that and were in contact with his agent on Friday," he reported.
"Whatever Joe does, it's got to be remembered that he is captain here and is playing here.
"He was released at Aberdeen and had no club. He has to weigh up his situation.
"If it's all about money Joe will go to Aberdeen because we can't compete.
"If it's about getting the best opportunity to play every week, improve and look for international honours, then I think he is best placed here.
"I haven't paid much attention to the Republic of Ireland's centre-back situation.
"Joe is playing in the top league in Scotland and is playing as part of a team which has kept so many clean sheets this season.
"He is improving. You need to remember, we've converted him into a decent centre-back.
"There's players from the Scottish Premiership playing international football, so why couldn't Joe?
"Aberdeen are a huge club with a huge squad. But Joe will have those decisions to make.
"We're certainly still in the running and will be until we're told otherwise.  The time it's taking shows how difficult a decision it is for Joe."
To Shaughnessy's credit, contract uncertainty hasn't affected his football.
"I've no problems with Joe's performances," said Wright. "If he told me today or tomorrow that he was going to Aberdeen, I would have no problems with it.
"I haven't had him in my office every day pestering him because he needs time to make a decision. It's a big decision for him.
"It was disappointing for him to leave Aberdeen and he may feel, because he was freed and not offered a contract, that he wants to prove a point.
"From a playing side, where is he best placed to continue to improve? I think it's with us."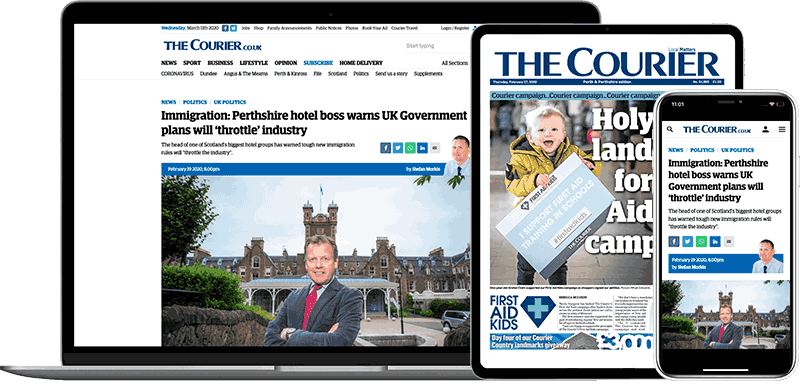 Help support quality local journalism … become a digital subscriber to The Courier
For as little as £5.99 a month you can access all of our content, including Premium articles.
Subscribe