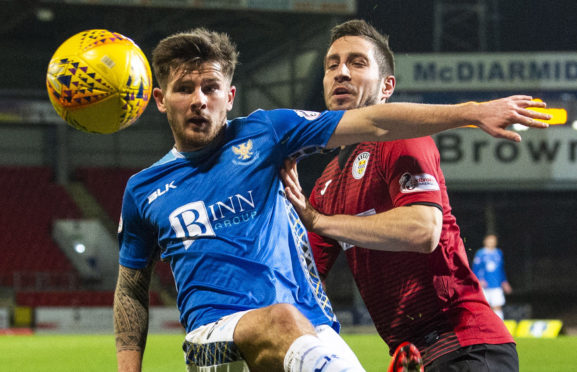 St Johnstone fans left Dens Park on the last Saturday of 2018 wondering if they had just witnessed the most complete performance by their side in many a season.
The bare numbers of a 2-0 win didn't reflect the dominance of the visitors, nor did the scoreline paint a picture of the quality of the football played by the victors that day.
The main man was Matty Kennedy, who tormented the Dundee backline, drawing some crude challenges in a futile attempt to stop him.
Big things were predicted for Saints in the second half of the season but that match proved to be a benchmark that they have been unable to get close to in 2019, winning just two of 11 subsequent league games.
With Dundee up next for the Perth side at McDiarmid Park tonight, Kennedy is hoping that the Premiership's bottom team bring out the best in them again.
"No one would have predicted what has happened since the last game against Dundee," said the former Kilmarnock and Everton forward.
"That was probably our best performance the season. We absolutely battered them that day.
"It just shows you have to be right at it every game.
"That day at Dens was probably one of my better games. The whole team played well.
"I took a bit of stick but that's fine by me. It seems to bring the best out in me if I am being wound up or kicked.
"We know Dundee will be right up for this game after losing to St Mirren at the weekend.
"They have been playing a bit better since the break. So it will be a lot tougher than the last time we played them I expect.
"In their position fighting relegation they need to win.
"But we know our fans want to beat Dundee more than any other team.
"So if we play well and win it is a chance to get them right behind us again.
"We have to be up for this game for the supporters, for the manager and for ourselves.
"Never mind winning, personally I want to see us playing really well and getting the three points.
"That would give the whole place a lift.
"It affects everyone about the club when you're losing games. Hopefully we can take this chance to set us up for the rest of the season."
Saints don't have relegation to worry about and they can't now make the top six but Kennedy insisted that motivation for tonight's match – and the other six left – is high.
"We went on an unbeaten run for eight games but nothing seems to be going right for us just now," he said. "It's been hard to take.
"The top six is beyond us but we have got to be positive because there are still seven games to go.
"Maybe the break came at the wrong time for us. But everyone else had it so we can't use that as an excuse.
"The three defeats from Celtic in the space of a week or so took a lot out of the boys. Confidence was low.
"But there are really good players here.
"So now it's down to us to show the manager and the fans that we won't be giving up because the top six is beyond us."
Saints' cause on Saturday clearly wasn't aided by yet another missed penalty. Liam Craig's failed attempt from the spot at Motherwell when the score was 0-0 was the fifth for the team this season.
Kennedy has scored and had one saved, and will volunteer to be given the responsibility again.
"I can't remember any club missing so many penalties in one season," he said.
"We have missed a few which could have changed the outcome of games.
"I missed one myself so I'm not going to criticise anyone who has the confidence to step up and take one.
"No one sets out to deliberately miss.
"Liam is a good penalty-taker. He has hit them all his life. But he has missed two out of three now.
"I'm not sure if his confidence is low and that has had an effect – probably not.
"But now because of our track record the pressure is going to be massive on the next player taking a penalty for us.
"The manager decides before games who takes them and I have put my name forward to have another go.
"People will say I have already missed one but I see them as a big opportunity to score."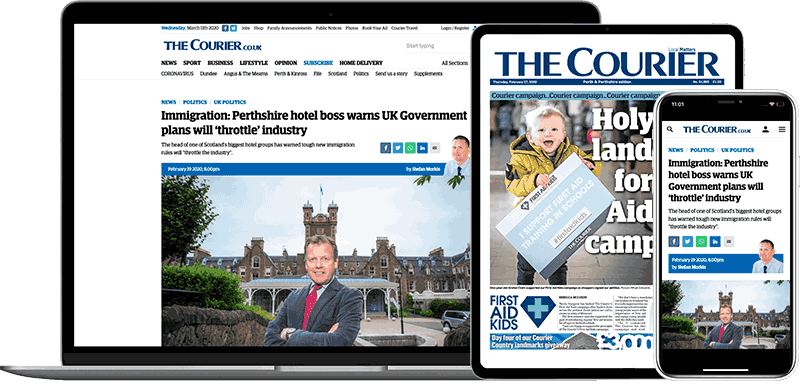 Help support quality local journalism … become a digital subscriber to The Courier
For as little as £5.99 a month you can access all of our content, including Premium articles.
Subscribe