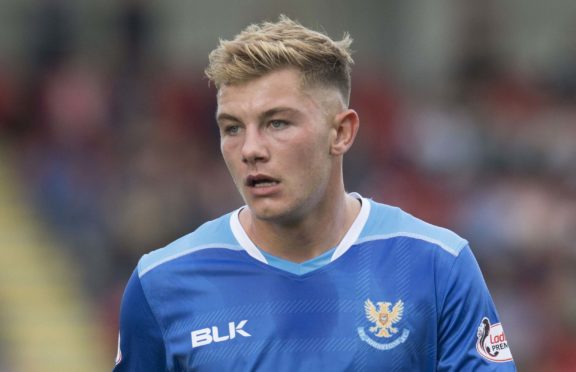 Callum Hendry scored his first league goal for St Johnstone then realised he may have upset some members of his family.
Hendry was watched from the McDiarmid Park stand by his father Colin – a former Dundee player – as he hit the target against the relegation-threatened Dens men on Wednesday night.
Another strike from Matty Kennedy wrapped up a comfortable 2-0 victory for Saints and piled more pressure on the Dark Blues.
Hendry, who was making just his first senior team start of the season, was asked if his dad would be pleased with his strike.
He replied: "I haven't checked my phone but he was at the game.
"He drove up in the morning from back home so he will be delighted.
"Mind you, he might not be happy at me scoring against Dundee.
"Also, my grandad, David Duff, won't either.
"I don't think he will be talking to me but my gran will!"
Hendry did make his teammates happy, with the Saints players mobbing him to celebrate his goal that made it 1-0.
"I could tell how pleased they were for me with the celebrations," he said.
"After the goal every one of the lads came and patted me on the back.
"We are a tight group. There is no divide with us.
"I could see on everyone's faces after the game when they came into the changing room and said well done that they were all delighted for me and there is no better feeling than that.
"I was in the right place at the right time for once but I was happy with it.
"Before the game I was nervous but as soon as I scored I just felt confident.
"When you are nervous you make rash mistakes but I think that has settled me not just for the rest of the season but hopefully for the start of next season.
"The first league goal is the big one. I know I scored against Queen of the South (in the Betfred Cup) but it is this one that means the most to me.
"I am buzzing."
Hendry is now looking to get as much game time as possible before the end of the season.
He added: "The manager made it clear through the week and before the game that every place in the team is up for grabs.
"We haven't been on a successful run, everyone can see that, so when you get given a chance you want to take it.
"I want to get as many minutes as I can before the end of the season and if I can do that then I can start to work on properly preparing for a starting place next season.
"It has been hard for me since my two cruciate ligaments when I was 17.
"I would hit a good run of form and then I would pick up a strain or a muscle injury and last season it was a pelvic problem so it is hard but I need to do everything I can to look after myself and carry on.
"I have had to take care of myself more  after training and stuff. Every other 21-year-old might not have to do it because they haven't had the injuries but it is definitely worth it.
"I do think I am well overall of that now – definitely."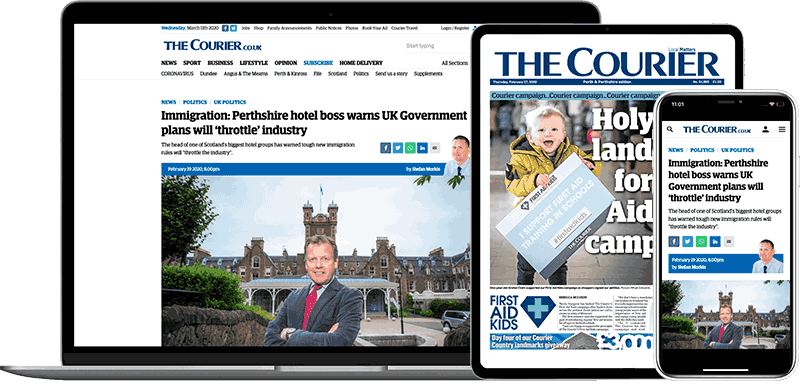 Help support quality local journalism … become a digital subscriber to The Courier
For as little as £5.99 a month you can access all of our content, including Premium articles.
Subscribe