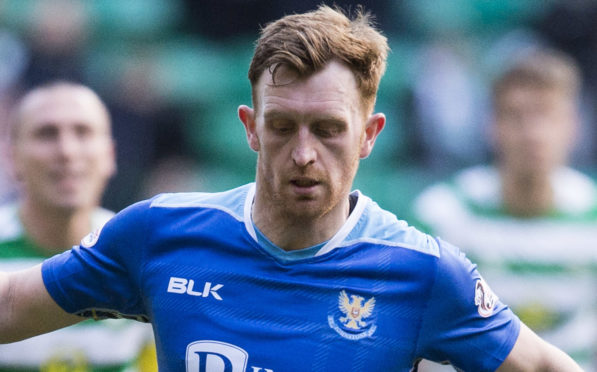 If Dundee are counting on facing a St Johnstone team with their minds drifting towards the summer break, they will be in for a shock at McDiarmid Park this afternoon.
The Perth men don't have their Premiership status at stake in the post-split fixtures like today's opponents. Finishing seventh or eighth pales into insignificance by comparison.
But if there is one match out of the last five left for Saints that won't require any manufactured motivation it will be this one, according to Liam Craig.
"With missing out on the top six, if we could pick one game to start off with after the split it would be a derby with Dundee," the midfielder pointed out.
"There will be a real buzz about the place.
"Reflecting on the first 33 games, 44 points is a very decent total and most years it would have got us into the top six.
"So it's not been a bad season.
"At the start of next season we'd probably take that sort of number again at this stage.
"The priority here each season is to get away from the bottom and make sure we aren't in a position that Dundee, St Mirren and Hamilton find themselves in.
"You don't want to be caught up in the relegation fight."
Craig added: "You have to give St Johnstone great credit as a club on and off the pitch because never in my time here have we been involved in a relegation battle since coming back into the top flight.
"In that time, look at the teams that have dropped down into the Championship. There have been some big names and they take time to come back.
"As a club and a group of players we have to be pleased we aren't involved in that situation.
"I think the lowest we have finished is eighth in my time so we are looking to hold onto seventh this season.
"Beating Dundee will go a long way towards that.
"The fact we are frustrated at missing out on the top six shows the heights we have reached in that time. But as disappointed and frustrated as we are, we have to get over that now and finish the season strongly.
"It will give the fans something to cheer about if we can get a fourth derby win of the season."
Craig, who endured a relegation season with Hibs a few years ago, recalled: "We were struggling to get wins late in the season.
"I know how Dundee must be feeling. It's tough.
"At Hibs, training was good all week. You would go into games full of enthusiasm and belief but small things can undermine you.
"Look at the last game here that we won 2-0. Dundee should probably have gone a goal up when Kenny Miller went round Zander Clark.
"We went straight up the park and scored. That deflated their fans as well.
"But what Dundee have got a good squad of players so we won't be downing tools. The mentality has to be right again."
Matty Kennedy tormented Dundee at Dens Park before the turn of the year and was a goalscorer a few weeks ago in the last fixture between the two sides. Feeding him the ball at every opportunity would be as good a game plan as any.
"Matty has been really good all season for us and he's done very well against Dundee," said Craig.
"He's a player who runs with the ball and takes touches. So you are going to get kicked.
"The good thing with Matty is that he just gets on with it.
"He can go and win us the points so it is important we try and get control of the game and get him on the ball."
Tony Watt is back in training but is unlikely to feature. Niall Keown is also still out but David Wotherspoon returns.
Four out of four against their Tayside neighbours "would be nice", manager Tommy Wright admitted.
He said: "It's difficult to beat the same teams four times over a season, whatever the circumstances are.
"We beat Hamilton three times then lost the fourth.
"I just want the three points and Jim (McIntyre) will be the same.
"They have the mentality that they need to win games. They're really going for it.
"We know we'll have to defend well but we also know, because of how they'll play, that we'll get opportunities."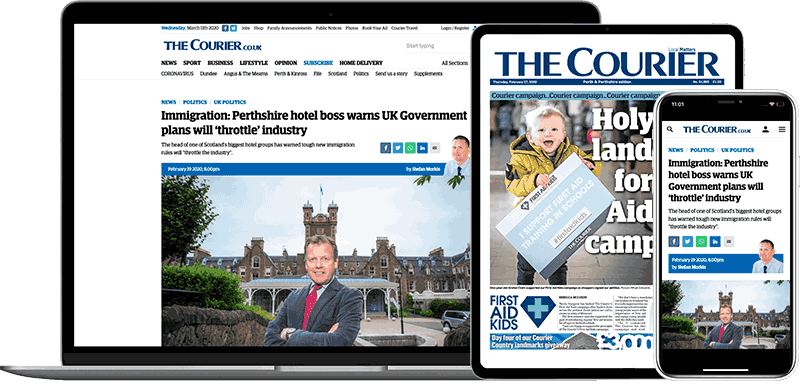 Help support quality local journalism … become a digital subscriber to The Courier
For as little as £5.99 a month you can access all of our content, including Premium articles.
Subscribe