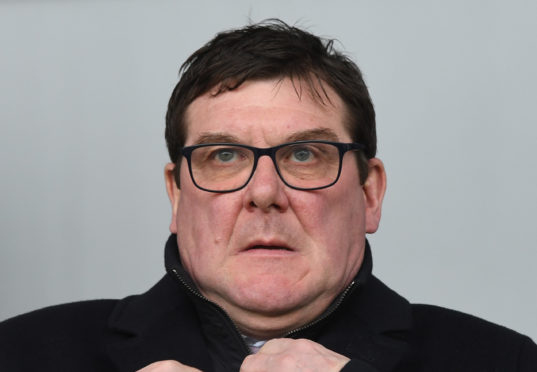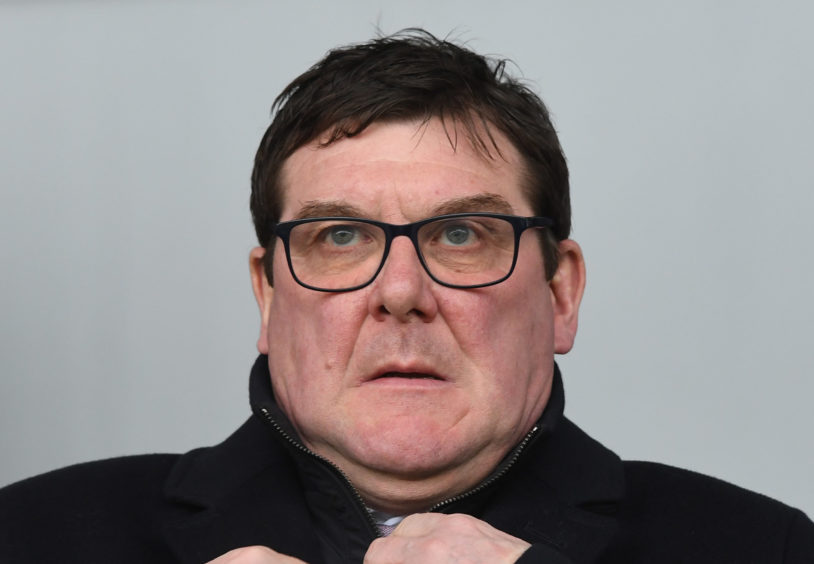 The pre-match message from St Johnstone manager Tommy Wright will be music to St Mirren fans' ears.
The Buddies need the Perth side to stop Hamilton winning to have a chance of escaping the play-offs – and Wright has pledged that his team have one more good game in them.
Saints have an unbeaten post-split record to fight for in Lanarkshire and, to put it even more simply, they are a team "who hate getting beat," the Northern Irishman admitted.
"I think it's a good thing for us that the game has a bit of meaning," said Wright.
"We don't like giving anybody anything and that will be our mindset as always.
"It wasn't ever in my plans to make a lot of changes anyway.
"There will be one or two but no more than that.
"My team will be going out to win the game. That's the bottom line.
"We'll try to finish the season strongly.
"We hate getting beat. We're a difficult team to play against.
"I'm looking after my own team. I'm not bothered by Hamilton or St Mirren.
"A positive result – a draw or a win – means we'll be unbeaten after the split.
"We could quite easily have won all four so far. We probably should have."
Whether it's in the top half of the table or the bottom, you can pretty much rely on Saints to maintain their form (or find it) after the Premiership divides in two.
"It's quite remarkable the record we have after the split over the last six seasons," Wright pointed out.
"It goes a bit under the radar. I think only Celtic will have won more points than us in that time.
"I know that for two of those seasons we were in the bottom half but even when we've been in the top six we've been really consistent.
"It proves that my players can play right through to the end of a season."
Wright added: "Training has been good this week and I've got no worries.
"For the 90 minutes I'm expecting total focus. They'll have the same desire to win as me."
Saints haven't won away from McDiarmid Park since the last game of 2018 at Dens Park. And that's a winless run they are determined to end.
"It's been a while since we've won away from home," said Wright.
"The last time we played at Hamilton we were unfortunate to lose.
"A couple of mistakes cost us that night. But we've had good results there in the past.
"They have two physical players up top and we need to be ready for that.
"They'll want to come out fast but if we're right we can win the game."
Wright is an admirer of Accies, who have consistently punched above their weight in the Premiership.
"Hamilton have defied the odds time and time again," he said.
"It would be ironic if they got relegated in the season they looked to be in the safest position.
"I would take no pleasure if we beat them and they ended up relegated. It's my team I'm concentrating on."
Wright revealed that 17-year-old forward Ollie Hamilton will be included in the squad.
"Ollie Hamilton will be on the bench," he said. "He's a young striker who scored over 20 goals for the under-18s this season. He can play wide or through the middle. It's a bit of a reward for how well he's doing."
Hamilton boss Brian Rice believes his side will cope with the mental demands of today's match.
He said: "I think the psychological side of it is not that difficult really, because we know the way we want to play, we know we are not going to sit in and defend and try and sneak a win or sneak a draw.
"That's half the battle, knowing the way you want to play and going out to win."
Mickel Miller will miss the game after dislocating his shoulder during the defeat to St Mirren. Defender Alex Gogic is suspended after being sent off in the same match. Fellow centre-back Matt Kilgallon remains out with ankle ligament damage, while David McMillan, on loan from Saints, is unavailable.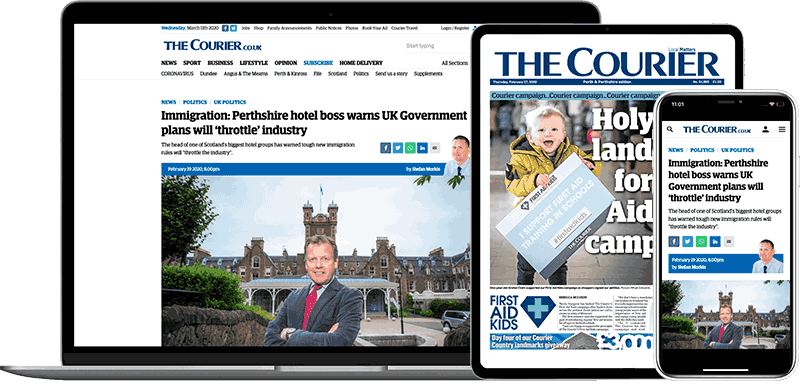 Help support quality local journalism … become a digital subscriber to The Courier
For as little as £5.99 a month you can access all of our content, including Premium articles.
Subscribe