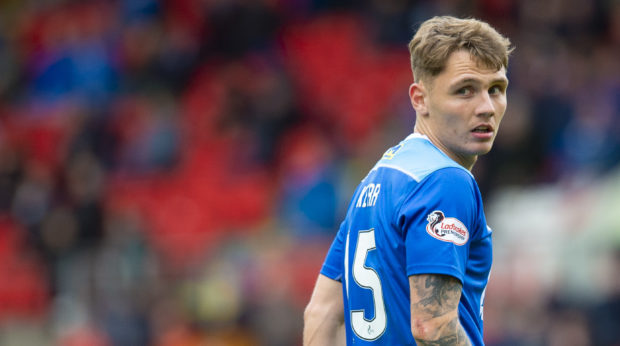 Jason Kerr is hoping two red cards against Kilmarnock don't count against him as the Steve Clarke reign as Scotland manager begins.
The St Johnstone centre-back has set his sights on a call-up for the national team.
A former Scotland under-21 player, Kerr was Saints' player of the year in his first full Premiership season.
But he admitted that Clarke hasn't seen the best of him in games against Kilmarnock.
"I won't be getting a call-up because I always have a nightmare against Kilmarnock!" Kerr joked.
"I've been sent off twice (in March 2018 and April 2019) and I was taken off in another game.
"Hopefully he's seen me playing well too.
"He's a top manager who has done brilliantly with Kilmarnock.
"I'll be trying to get into the Scotland squad. Hopefully if I play my best I'll get a call-up."
Club boss Tommy Wright has talked-up Kerr as a future Scotland player, as he has done Zander Clark.
"I've played with guys like Scott McKenna and David Bates at 21s and they're all good players.
"When the gaffer says that he thinks I'm at their level it is good for my confidence.
"Every professional dreams to play for their country and I'm no different. I'd love to get a call-up and hopefully it will be sooner rather than later."
Wright was certainly in Kerr's corner when he criticised Scot Gemmill's decision to omit him from an under-21 squad on the grounds of wanting to go with younger players.
"I was a bit disappointed at the time not to get picked," Kerr admitted.
"The reason that was given was a bit weird considering he picked a couple of older players.
"It was good that the gaffer here had my back. It was the same with Zander."
Kerr was a regular in the Toulon Tournament 12 months ago but is happy to have a full close-season to rest and relax  this time around.
"We ended up being away for 20 days because we got to the semi-final," he recalled.
"It was good experience for me but it will be nice to get some rest this summer.
"I've got a couple of holidays planned but the gaffer has given us our programmes so I'll need to stick to that. There will be plenty of running and time in the gym.
"The days of getting yourself into shape during pre-season have long gone. You need to be professional and ready.
"It will be good to have a full pre-season this time."
Kerr was the most decorated Saints player at the recent player of the year awards, rounding off a highly successful campaign.
"It's been great to get my first full season as a Premiership player with St Johnstone under my belt," he said.
"The season has been a good one for the team and for me personally – playing virtually every game.
"I feel like I've performed consistently.
"Hopefully it will be even better next season."
And the high point?
"The first Motherwell away game stands out for obvious reasons," he said. "To score a last minute winner that set us on that unbeaten run was the highlight of my season.
"It was a real turning point for us.
"We beat Hibs at Easter Road and Aberdeen at Pittodrie after that."
Kerr knows there is room for improvement in his game, however.
"I need to be more vocal," he pointed out. "As a centre-half, I see everything on the pitch so I need to make myself heard.
"You hear big Gordy (Liam Gordon) all the time so I need to take a leaf out of his book."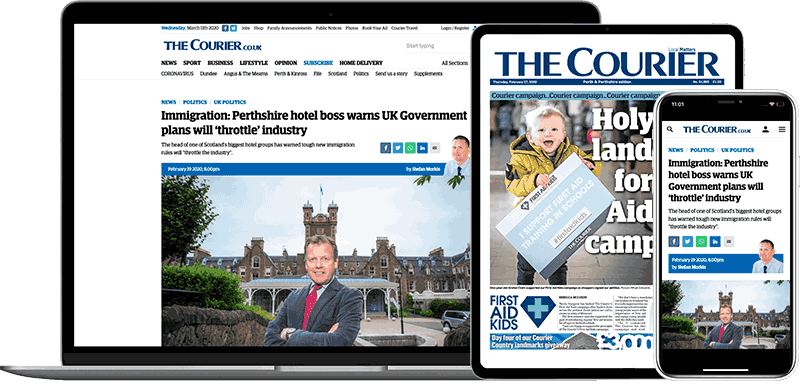 Help support quality local journalism … become a digital subscriber to The Courier
For as little as £5.99 a month you can access all of our content, including Premium articles.
Subscribe