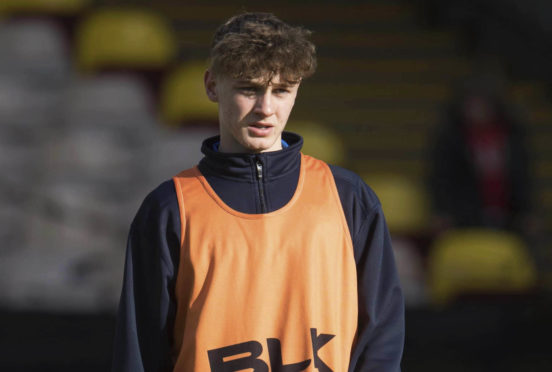 The two St Johnstone youngsters who got a taste of first team football at the end of last season will have Liam Craig's support to make sure their careers continue to progress at McDiarmid Park.
The experienced midfielder, who is a part-time coach with Saints, has pledged to help Olly Hamilton and Jordan Northcott try and establish themselves in Tommy Wright's first team squad.
"It's important for Olly and Jordan to come back after the summer and work as hard as the first team players," said the former Hibs and Falkirk man.
"When we go to Northern Ireland, the aim for them has to be to get on that flight or boat, whatever it may be.
"It's great to see, especially for myself having worked with Jordan and Olly when they were in the academy.
"Not that I'm taking any credit for their development because that has to go to Alistair Stevenson and the coaches at the younger age groups.
"I can help push them on now, show them the ropes and hopefully how to stay in the first team.
"As a young boy, I think I was 19 when I made my debut. For Olly to do it at 17 – I think Jordan was that age as well – is brilliant. It's no less than they deserve."
Craig was on the pitch at Hamilton on the last day of the season when local lad Hamilton came off the bench.
"Olly still has a lot to learn," he said.
"But you just need to look at the goals he's scored for the under-18s and his performances for the reserves when he has played.
"With the way he came and trained with us, he got his reward in coming on against Hamilton. What is good about him is that he wants to learn and wants to work hard.
"I spoke to him in the dressing room after the game and was honest with him. I said don't let this be your only appearance.
"I said to him that he's got a big summer and to enjoy it, but to work hard."
Perth boss Wright may yet decide to send the pair of them out on loan. It's a well-trodden route to the first team, with Ali McCann and Kyle McClean the latest to hopefully benefit from competitive lower league football.
"You see the benefit of Ali being at Stranraer," said Craig. "When you're playing at that level, it's a totally different ball game to reserves.
"The loan system has been huge for the club in the past. You just need to look at boys like Zander Clark, Jason Kerr, Liam Gordon, Chris Kane and Stevie May when he was here.
"They came through at the younger age groups and have moved on to have really good careers.
"This is nothing against St Johnstone but a lot of them might be looking to move on to bigger things. If they do, then that is great for the club as well.
"Hopefully the likes of Ali, Kyle, Jordan and Olly can be the next crop of players that can keep the club at this level.
"We've got a lot of boys in their early to mid-20s and some really good senior players, along with the younger ones coming through.
"I'm sure the manager will add a few in the summer, but the core of the squad is still very strong and at a good age."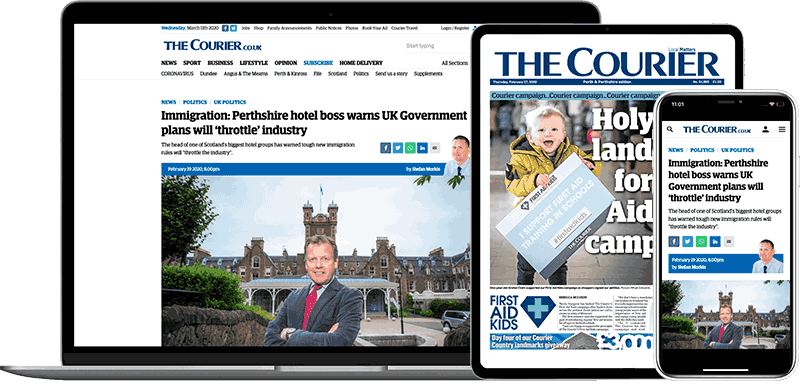 Help support quality local journalism … become a digital subscriber to The Courier
For as little as £5.99 a month you can access all of our content, including Premium articles.
Subscribe