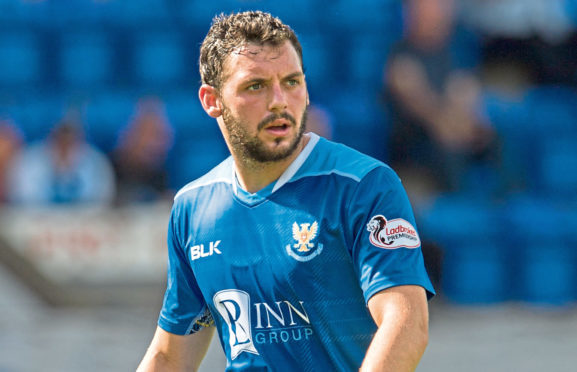 Missing the start of the season won't be "the worst thing in the world", Drey Wright has admitted.
But the St Johnstone winger is confident that a comeback isn't too far away.
Torn knee ligaments ended Wright's season in November after the Englishman had made a flying start to his Saints career.
The original target for a return had been the beginning of the 2019/20 campaign but if that is pushed back a few weeks it will be nothing to worry about.
"Everything is coming along nicely but I always knew it was going to be a long one," said the former Colchester man.
"Everything is still on track and I've had no problems, so hopefully I'm looking at around the start of the season.
"I'll be looking to be involved in training during pre-season but the games might come a little bit too soon.
"The manager had mentioned about maybe missing the start of the season. We're hoping that is a safety net to make sure everything is fine.
"There is no point in rushing it and if I miss a few games at the start, then it's not the worst thing in the world."
Wright will be back from his holidays earlier than the rest of his McDiarmid Park team-mates.
"I'll be doing rehab stuff every day to make sure I'm in the best possible condition to come back," he said.
"All of the guys are obviously away but I was down to St George's.
"I'll be back in up here doing some work before the guys come back.  I won't get as much time off.
"The manager has been good to me throughout and has given me little bits of time off here and there.
"I can't speak highly enough of all the staff.   They have been brilliant to me through the injury."
Wright's tale of frustration on the sidelines last season is a familiar one for players ruled out of action with a long-term injury.
"It has been frustrating, mainly because we were in a good place at the time," he reflected.
"We were hitting a good bit of form and were consistent.
"To come away from that and then having to watch from the side was the worst bit.  But these things happen.
"I'm not going to kick myself about it because I've done it before.  I knew what was in store this time.
"The experience of that has helped massively this time around.  I have followed the programme and rehab a lot better this time."
Wright added: "We were a bit up and down as a team.
"It was a touch stop-start when we would hit good bits of form, followed by the run of eight or nine games which wasn't so good.
"But hopefully we can build on the positive stuff that we have shown during the season.
"I didn't know too much about Scottish football but was impressed by the standard.  There are some good teams in the league.
"We were on the receiving end of a few of them a couple of times, but we've more than held our own.
"It was fun to be involved in big games in front of big crowds.  I knew there would be some big fixtures when I came up here."
Manager Tommy Wright has described his winger's return as "like bringing a new player in" given the length of time he has been out.
"He could have been our player of the season and he could even have got into the Premiership's team of the season," said the Perth boss.
"That's how well he started the year for us. He was incredibly good.
"It was a big loss.
"We got over it eventually and when he comes back it will be like bringing a new player in.
"He'll have to work hard and he will do. He's going to St George's Park while we're over in Northern Ireland.
"Hopefully he'll be on the pitch by the end of August, early September.
"It might take another month or two to be truly back because when you're out long-term everything doesn't just click back into place."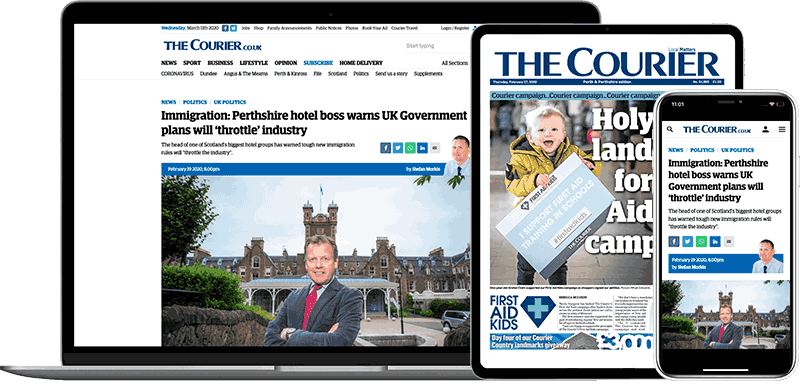 Help support quality local journalism … become a digital subscriber to The Courier
For as little as £5.99 a month you can access all of our content, including Premium articles.
Subscribe