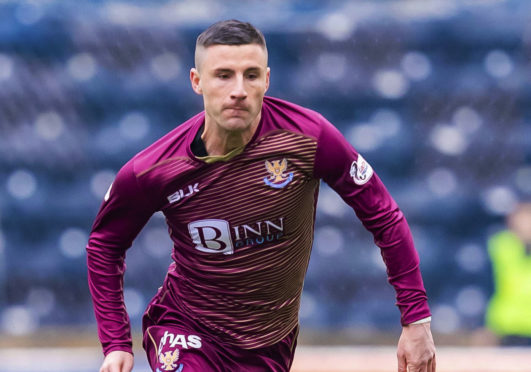 Pre-season will be crucial for Michael O'Halloran as the St Johnstone forward seeks to build on an encouraging end to the previous campaign.
O'Halloran arrived back at McDiarmid Park in January after a frustrating injury-plagued few months in Australia.
But on his return to Scotland, the Scottish Cup winner's third spell with Saints took a while to get going.
O'Halloran suspected that would be the case and he is viewing this summer's pre-season as the perfect opportunity to make sure he is back to his best in 2019/20.
"It was good to be getting games again after such a long time out but it was only in the last few weeks I felt like I was getting back to myself," said the former Rangers and Bolton Wanderers man.
"It takes time for the sharpness to come back and we were always looking forward to getting a good pre-season into me.
"You need that summer work to have the core fitness for the months ahead.
"I knew my sharpness wouldn't be there this season straight away. It was always going to take a while and the gaffer knew that too.
"It takes you 10 or 15 games when you have been out for as long as I had been."
O'Halloran added: "I'll get straight back into it. The down-time is important but I always keep myself going anyway. I find it hard to stop.
"I have had three or four of the gaffer's pre-seasons now so I know what to expect. It's tough and he doesn't spare you.
"But you can see from how we end every season that it works because we always seem to come on even stronger in the last 10 games or so."
The 28-year-old will be one of the senior members in a youthful Saints squad, a role he is happy to take on.
"The dressing-room has changed a lot since when I first walked through the door here," he said.
"I was one of the young ones and these days I am one of the experienced ones.
"There are more young players around the dressing-room than there used to be.
"You need the mix. We have experience in guys like Murray (Davidson), Liam (Craig), Swanny, Richard (Foster) and myself.
"Then we have the young ones like Jason (Kerr), Liam (Gordon), Chris (Kane) and Callum (Hendry).
"So there is a real mix there in our squad. The blend between youth and experience is right.
"There are also young ones ready to come through next season as well so I would expect a couple of them to step up.
"We have always had a strong nucleus – a great group of lads in the dressing-room always helps you on the pitch.
"The faces might be different but the spirit of past years is the same. The senior boys now who we brought up that way wouldn't let it be any other way."
The Kerr/Gordon central defensive partnership impressed O'Halloran in the last few weeks of the season.
"Jason and Liam have been excellent," he said. "They have looked like a proper partnership.
"Despite being young, Jason has played a load of games because of the loans he's been on and you can see that in the way he plays.
"Nobody looking at him would think he's only 22 and there is a load of improvement still to come.
"Liam hasn't played as much over the last few years but he's come in and looked very assured.
"So the future is really positive for the club with the young players coming through."
When the new season gets underway there will be no change to the Saints mindset that has served them so well over the last few years.
"It's incredible for this club to have been so consistent over the last few years because it hasn't always been like that at St Johnstone," said O'Halloran.
"The club's aim is always to stay in the league and then look towards getting as high up as possible once you have confirmed that.
"We find that's a better approach than shouting your mouth off about what you're going to do.
"Our dressing-room has always seen the value of going about your business quietly and that will never change.
"The league is harder now than it used to be. I think the quality is getting better and better all the time.
"The bigger clubs have come back into it and are spending good money on players.
"I'm sure they will strengthen again this summer.
"But we look around our dressing-room and feel we have enough to compete.
"The gaffer will be looking to bring in one or two players and I'm sure we will be even stronger by the time the new season starts."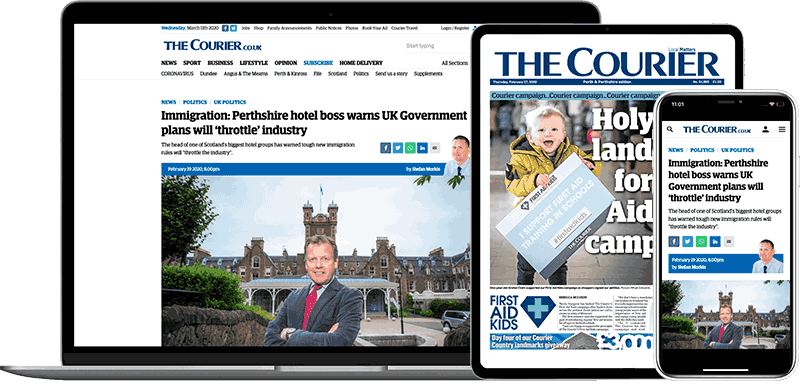 Help support quality local journalism … become a digital subscriber to The Courier
For as little as £5.99 a month you can access all of our content, including Premium articles.
Subscribe