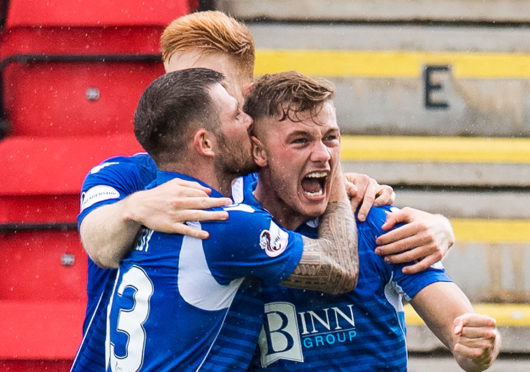 St Johnstone fans will be keeping their fingers crossed that there are new attacking options for manager Tommy Wright by the time their team returns to action at Easter Road after their weekend off.
But Callum Hendry believes that he and Chris Kane have shown that their partnership up front shouldn't be discounted.
The former Blackburn Rovers player came off the bench with 20 minutes to go against Livingston on Saturday to salvage a point with his late strike after Kane's initial effort had been saved.
Those last 20 minutes won't stop Wright hunting a new centre-forward before the transfer window closes but it will have given the Perth boss food for thought.
"I know the fans are screaming out for a striker," said Hendry, who has now scored two goals this season after an impressive finish to the previous league campaign.
"But with me and Kano, the more we play together the more promising it's going to get for us.
"We're good together. It's a good partnership and I like it, but we just need to see what happens.
"I prefer playing two up top because, especially in games like Saturday when Livingston go long ball, you need to match it sometimes.
"With one up top it's harder for the ball to stick and that's what you need to do. It's a lot easier when you have someone with you."
The 21-year-old added: "This is the lowest number of strikers we've had since I've been here. When I first signed we had the likes of Steven MacLean, Kano and Graham Cummins.
"I've only got better since I signed here and the more competition the better for me. I'm never going to shy away from it.
"It's good for me and I can learn from people who have more experience than me. I just need to look at the positives.
"We're a solid group of lads and as a unit we're all best pals. It's a family-orientated team."
Saints have a free weekend after failing to progress from their Betfred Cup group. When they get back to Premiership action, Hendry will hope his match-saving Livi contribution will still be fresh in his manager's mind.
"The gaffer said to get on and give the defenders a problem," he reflected.
"We had just scored and I was told to put in the running and that it would come off for me. Luckily I was in the right place at the right time.
"Kano says it was a good save for his shot, but I'm glad the keeper saved it because it means a goal for me!
"I'm pleased with my contribution and just want to do my best for the team.
"I hope I get the nod in the next game now but that is down to the gaffer. I'll just make sure I get a good couple weeks of training and look forward to Hibs."
Hendry believes that a testing start to Saints' season has seen new dressing room leaders emerge at McDiarmid Park.
He said: "You go through bad spells and especially at a club like St Johnstone. We're not the biggest club in the world so it's expected.
"We knew that we needed to re-group and stick together as a team. After Saturday the manager said that there is still so much to work on.
"The Betfred Cup killed us a bit going into the Celtic game. The boys have been down but the manager and staff have been good.
"I actually thought we started well on Saturday. We always seem to start quite well where it looks promising.
"But as soon as we concede, it seems that it's a team thing and that everyone puts their heads down.
"Boys are starting to come out of their shells to be leaders after that but we need it early on before we concede. When we concede we look like we're going to fold.
"But it's promising that we've been two goals down on Saturday and come back from it. Last season we couldn't even get back from one down."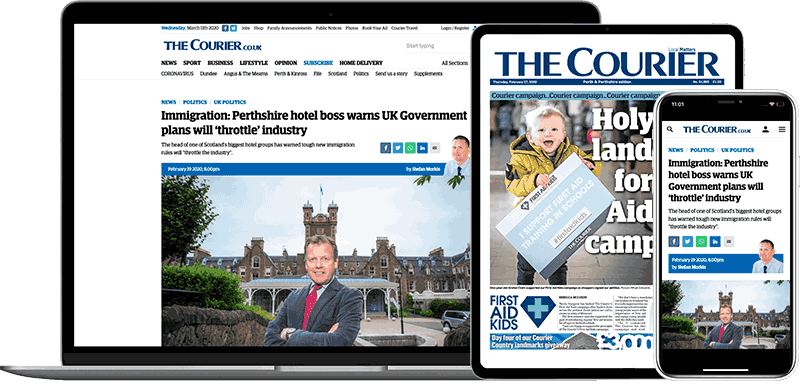 Help support quality local journalism … become a digital subscriber to The Courier
For as little as £5.99 a month you can access all of our content, including Premium articles.
Subscribe