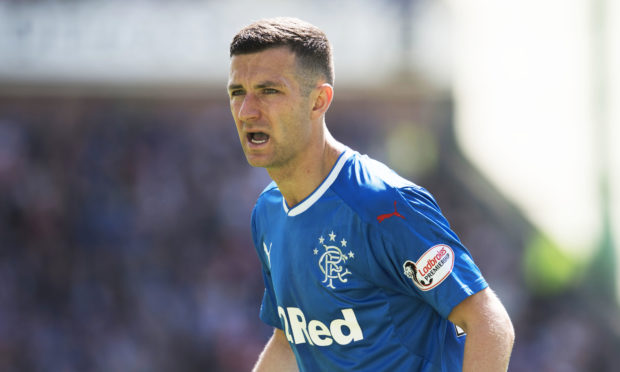 Loan signing Jason Holt had no doubts that St Johnstone was the club for him.
And the only drawback is he doesn't get to play a match for his new team until next Saturday.
The 26-year-old has effectively left Rangers given his contract will be finished once his 12-month deal with Saints has run out.
Leaving Ibrox was the only sensible decision open to him and so too was making the switch to McDiarmid Park.
"It's a wrench to leave Rangers, of course it is," said the former Hearts man.
"It's a big club, a special club but in football you have to think about your career and move on sometimes.
"It's just one of those things. Steven Gerrard came in and when a new manager arrives it can be like a revolving door.
"I decided to go out on loan last season (to Fleetwood Town) to play games and then when I came back, the team there had come on leaps and bounds.
"So there wasn't a place for me, I wasn't in the plans and you have to move on. You have to think about the bigger picture.
"I want to be part of a squad, training every day with something at the end of it.
"And I want to be part of a dressing-room again, so coming here was the best move for me.
"It was time to move on. I'm focused on St Johnstone now and helping this club.
"This is a big season for me, I need to get into the manager's plans here and hopefully play regularly again."
There was no doubt that Holt was made to feel wanted by Tommy Wright.
He said: "The manager here had made it clear to me for a while he wanted to sign me, so it's good when you have someone putting in that effort to bring you in the door.
"When you know you're wanted it makes your decision a lot easier so I just can't wait to get involved with the boys and get going.
"Looking at the squad here, there is a lot of quality in it and there is no doubt we will climb up the table.
"I have played with Mikey O'Halloran before and it's good to see him getting back to his best.
"I've played against Murray Davidson, Zander Clark, Liam Craig, Stevie May and a lot of the team over the years so I know how good they all are.
"It's exciting for me – it's just disappointing we don't have a game this weekend!"
Wright said: "I am delighted to get Jason in. He was one we targeted a while back so it was good to get it over the line.
"Jason and Stevie May were the two I wanted. it took time but we got there in the end and the club deserve a lot of credit for that.
"With Anthony Ralston coming in too and adding to the players we brought in over the summer, I'm delighted with the squad now.
"We are a young team but Jason will add experience to it and I think he'll be great for young Ali McCann.
"Ali has done brilliantly so far this season but at 19 it was always going to be a big ask for him to play 30-odd games.
"With Jason coming in, we have an experienced player – someone who has played for big clubs – in there to help him out and he's definitely someone he'll learn from."
Explaining the departure of Kyle McClean, Wright said: "I spoke to Kyle about the amount of game time he was likely to get and we both agreed it would be beneficial for him to move on.
"He's a good player so he'll get another club no problem."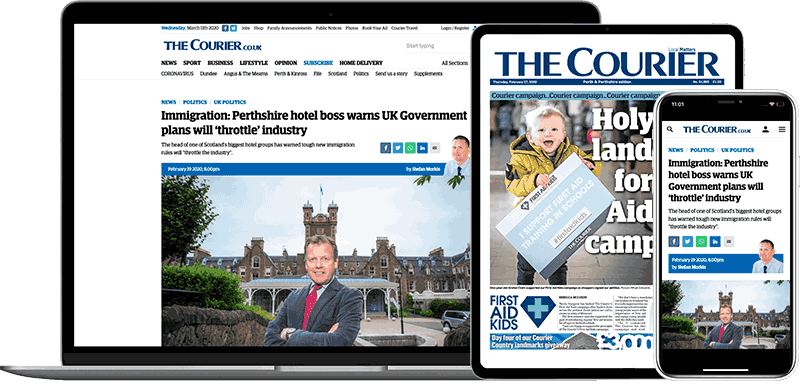 Help support quality local journalism … become a digital subscriber to The Courier
For as little as £5.99 a month you can access all of our content, including Premium articles.
Subscribe