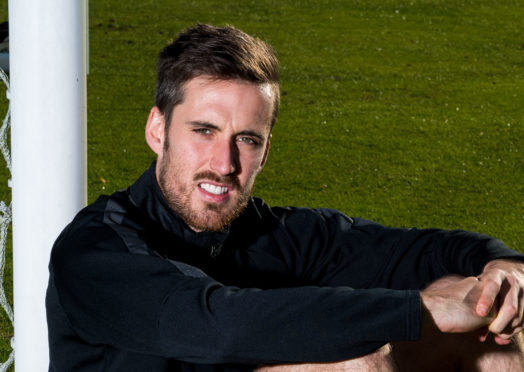 After making his worst career decision, Callum Booth hopes he has now made his best.
The new St Johnstone full-back left Dundee United in the summer with 12 months yet to run on his Tannadice deal to subsequently sign up with English crisis club Bury.
Having watched his last employer get chucked out of the Football league down south without him receiving so much as a penny in wages, you can understand why the 28-year-old described it as "a stressful summer".
But swapping one of the worst run clubs in England for one of the best run clubs in Scotland will allow Booth to get his focus back on football and attempting to become a Premiership player again.
"Bury has obviously turned into a disaster and I've been back up the road for four or five weeks now," he said.
"I spoke to the manager over the weekend and I'm delighted to sign for St Johnstone.
"In hindsight it was a terrible decision to go down there because I still had a year left on my contract with United.
"I realised that pretty soon. It's been a stressful summer.
"We kept getting told by the manager and the director of football 'it's going to be fine, it going to be fine, everything's going to be sorted tomorrow'.
"We played a few friendlies and you start to think it might be alright because it would be pretty severe to throw a team out of the league for the first time in 30 years or something.
"A lot of the senior boys hadn't been paid for five or six months so you could imagine how they were feeling.
"I didn't get a penny out of them. I was due a couple of months' wages
"There are still talks with the PFA down there and I think they're trying to get back into League Two next season but I can't see that happening to be honest.
"No-one wins. I don't know what the owner was thinking about. He stayed well away.
"It was an experience, shall we say, and I'm just glad to be here now."
Booth added: "This is a well-run club which is great after what I've just come from.
"I've signed until January and we'll see what happens after that.
"St Johnstone are an established top flight club. This is a really good opportunity for me.
"It's worked out well in the end."
General fitness won't be an issue for Booth, who has been signed to provide competition for Scott Tanser and options in other positions.
It is match fitness he now needs.
"I'd done pre-season at United and I've been doing bits with the Hibs under-20s. I know big Colin Nish so I've been keeping fit there.
"There were a lot of regrets over the last month but now I just want to look forward. I'm happy to be here and have a routine back.
"Hopefully I'll be in the squad at the weekend. Like I said, I had a full pre-season at United, had a couple of games at Bury and I've been ticking over at Hibs.
"In a few weeks I should be up to full speed and now it's just about getting minutes into my legs."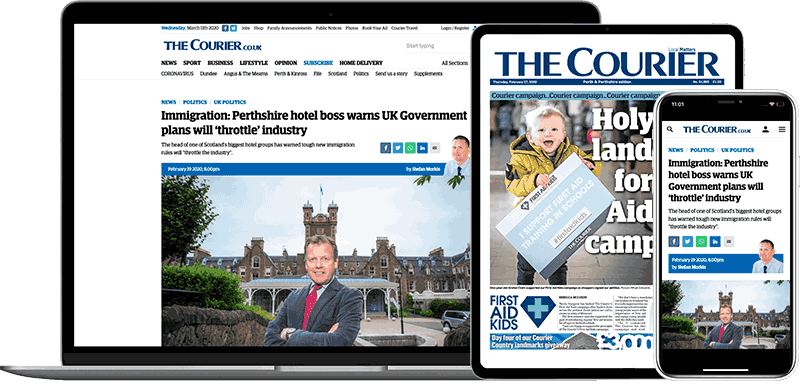 Help support quality local journalism … become a digital subscriber to The Courier
For as little as £5.99 a month you can access all of our content, including Premium articles.
Subscribe