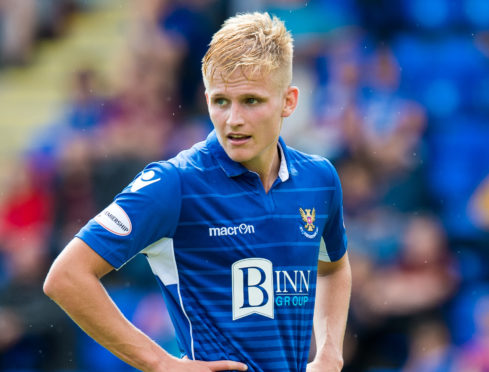 Ali McCann wasn't fazed by being thrown in at the deep end against Celtic.
And the same will be true if he starts against Rangers tomorrow.
The young midfielder came on as a second half substitute on day one of the Premiership season, with the game already all but lost at 3-0.
Even though Saints ended up on the wrong end of a seven-goal thrashing, McCann emerged with his reputation enhanced.
He has been a part of Tommy Wright's first team ever since and the weekend lunchtime live TV clash with Steven Gerrard's side is an opportunity to show how far he has progressed in a short space of time.
"I have been here since I was 15 and it has been great to get first team games under my belt," said the 19-year-old.
"I got my chance in the second half against Celtic and I have been fortunate enough to keep my place in the side so far.
"I wouldn't say I enjoyed that game at Celtic Park because of the result.
"We were 3-0 down at the time and I just tried to put myself about a bit.
"I didn't know I was going on until about two minutes before the re-start.
"Maybe that was a good thing. I didn't have time to think about it and I didn't have much to lose.
"And luckily I got a start the next week.
"I wouldn't have expected to be getting a run of games like this at the start of the season if I am being honest.
"It's Rangers next and it's live on TV.
"It will be my biggest game yet if I get picked to start."
McCann added: "I don't really think about the TV or the size of crowd. It's not something that intimidates me.
"I will just get on with my usual approach and not let it faze me, just like I did on loan at Stranraer.
"We obviously want a different result from the one against Celtic.
"And we feel we are a better team now.
"The new faces coming in have lifted everyone and performances like the one at Aberdeen builds belief."
McCann is the latest young Saints player to reap the benefits of being farmed out for first team action in the lower leagues. In his case it was to Stranraer.
"I tried to stay fit over the summer and be ready to make an impact when we came back," he said.
"Going out on loan and playing games at Stranraer was the best thing I could have done.
"Those 15 games brought me on so much.
"It was a great experience for me. It was tougher than what I was used to and I got knocked about a bit. But I'd say that was for the best."
McCann can see his game being elevated by playing alongside recent signing Jason Holt – just not tomorrow unfortunately.
"It was really good having a player like Jason in there beside me at Aberdeen," he said.
"He is just so calm on the ball and with his experience he talked me through the game.
"I'll learn a lot from him.
"Give him the ball and he'll keep it and settle everyone.
"He won't be able to play against Rangers. That is a bit of a blow but we have players who can step in."
McCann in now in the Northern Ireland under-21 set-up and was even on stand-by for a call-up to the full squad for their last camp.
"It was good to get away with Northern Ireland and get a foot in the door," he said.
"Hopefully I will get called up again.
"Following on from my brother Lewis (who plays at Dunfermline) was a proud moment for my dad, who comes from Portadown.
"When Northern Ireland showed interest and said they wanted me I decided right away to go for it."
Holt can't play against his parent club, while Liam Craig is injured.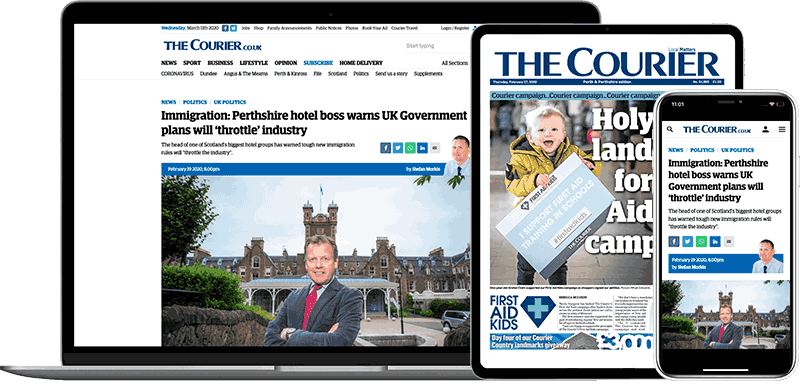 Help support quality local journalism … become a digital subscriber to The Courier
For as little as £5.99 a month you can access all of our content, including Premium articles.
Subscribe