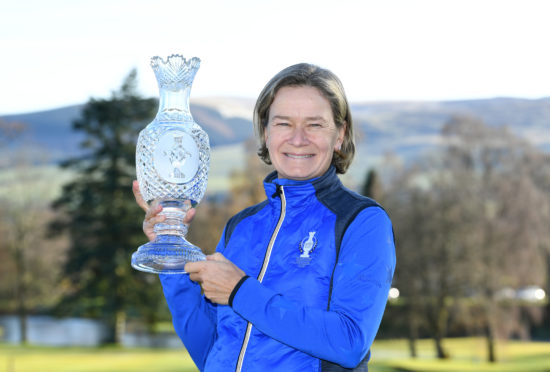 A few weeks of calm consideration after the euphoria of Gleneagles and a few texts from her players convinced Catriona Matthew to accept the Solheim Cup captaincy of Europe again and try to make history in Ohio in 2021.
The Scot let the emotion of the last-gasp, last-hole victory on the PGA Centenary Course in September dissipate a little before she came to conclusion that she should take on the job again at Inverness Country Club.
Matthew will be seeking to be the first to skipper Europe to home and away victories in succession, and while it will be a very different challenge, she's getting the whole gang back together.
"I probably enjoyed it all more than I thought I would," she admitted in the Ochil suite of Gleneagles yesterday, the team room in September and – if you looked very closely – still bearing the slightest champagne traces of the after-victory party.
"I didn't feel the pressure in this one, this time I didn't hit a single shot."
The public response, the ambition to win back-to-back – "I enjoyed it and soaked up the atmosphere but as competitive people you always want to win" – and the support of her team, both on-course and backroom, convinced her to take it on again.
"A lot of the players had indicated that they'd like me to do it again and if you have the backing of the players that's always nice," she said. "That was probably what tipped it, the fact so many wanted me to do it again.
"It's also great having the same vice captains (Kathryn Imrie, Dame Laura Davies and Suzann Pettersen) again. We all contributed different things and a good atmosphere in the team room.
"You wouldn't think anything could top winning here. Winning at home is obviously very special, especially the way it finished. But maybe Inverness will be the same and it will come down to the last putt again."
What she's learned is that communication is the key to captaincy in team golf, she added.
"It's what all the past captains told me and I think it's the main thing," she added. "The players like to know as much as they can what is going on and way you've made certain decisions and I tried to tell them.
"Rather than just saying 'you are not playing' or 'we are doing this', I tried to tell them why I had made the decision. I spoke or messaged all of them afterwards and asked them for their thoughts on how it developed."
Matthew has watched it all back – "every shot, I'm sad to say" – and still marvels at the finish produced by Pettersen's final putt, even though she had so much faith the Norwegian would produce despite so little golf after the birth of her son.
"I was most pleased for her, more than anything," she said of Pettersen, who retired from competitive golf in the aftermath of the win.
"I would never have picked her if I didn't have the confidence in her. She probably actually had much more pressure than I did, to be fair. There was never any doubt in her being involved in 2021 as a vice captain."
Matthew is hopeful that victory will give women's golf and the Ladies European Tour a shot in the arm, with members to be presented with proposals for a merger with the LPGA in Spain later this month.
"The Solheim got so much publicity for women's golf and women's golf in Europe, hopefully it can produce some more events for next year," she said. "There are a ton of great players in Europe so they just need the opportunity to play some more.
"Until we see (the merger proposal) and all the details, it is difficult to give a complete answer. I certainly think there is going to be a vote on it in Spain, but it won't any bearing on the Solheim Cup because, at the end of the day, it is a European team."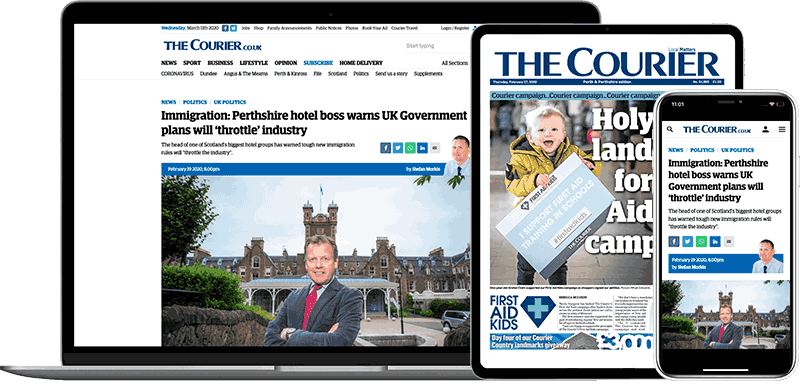 Help support quality local journalism … become a digital subscriber to The Courier
For as little as £5.99 a month you can access all of our content, including Premium articles.
Subscribe