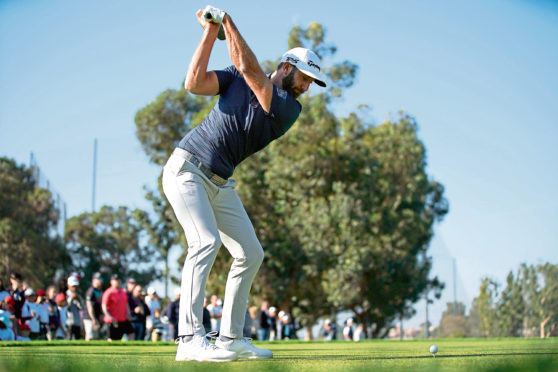 Bifurcation is possibly golf's least sexy word – in a game that, let's face it, is hardly high on the scale for that sort of stuff anyway.
For those who don't know yet, bifurcation means the division of something into two parts. In relation to golf, it's where we might have one set of rules for some people, and another set for others. Yes, a bit like Donald Trump, but more fun.
The Distance Insights report published by the R&A and the USGA seems to have been something of a Damascene moment for golf's governing bodies. After 20 years of watching distance control get out of hand, they've vowed to do something about it.
As we wrote in these pages recently, it's never too late to do the right thing, although the R&A and USGA were certainly pushing the envelope on that old truism.
The report is illuminating in a number of ways. It identifies quite clearly that the distance problem is confined to the world of elite golf, and there's really no need to rein back equipment for the remaining 99% of golfers.
Bifurcation would be the easiest way to do this – perhaps have a specified ball for elite competition, while the rest of us get on with trying to hit the cover off our Pro V2 X-Tra Massif, or whatever the Titleist boffins have planned next.
However while they have drawn a line in the sand on distance at last, the governing bodies have another line in the sand, which is the myth that everyone in golf plays the same game no matter what level we're at.
It's been patent nonsense for some time. What Tiger Woods and Brooks Koepka and Rory McIlroy play may appear to be roughly similar to your Saturday morning fourball, but it's only just about the same sport, no matter how much branded gear you accumulate.
Bifurcation would simply entrench this clear difference into the rules. This appears to be the sticking point with the governing bodies, but it might only be a sliver of difference in practice.
What happens in elite golf trickles down to the rest of the sport, all the time. The habits of the players, what they wear, what they wield, what they hit, and where they play.
I used to think that the Scottish Boys' Championship, when it was played in April every year, was the best example of this. Each year, you'd arrive at Dunbar or West Kilbride or whatever venue it was, and the boys would all be wearing and hitting whatever they'd seen on the PGA Tour or European Tour footage for the previous three months.
Which makes whatever is enacted within the elite part of the sport absolutely crucial to the rest of it. The difficulties of technique ensure that 99% of us never get as good as the elite, but we want everything they have just in case one day we happen upon Excalibur.
And to me the most important issue with distance is how it effects where we play, rather than what we play.
If the elite play on vast acreages sucking up precious water and gorging chemicals into the environment to make them look as much like Augusta as possible, then you can be sure that course developers are trying to make their new properties to the same scale using much the same methods.
Only recently have we seen some kind of scale-back from developers trying to get their courses more playable rather than going for championship-style specifications.
My feeling is that while bifurcation would separate the elite form of golf from the rest for a bit, that gap would eventually vanish – because ultimately, the 99% will always emulate the 1%.
And while we're here, I see plenty of arguments about golf's evolution over history coming out again, with talk of featheries and Haskells and whether we're going back to 1920s golf.
It's flippant to the point of ridicule. Even a routine plotting of golf's history shows that unfettered technology has leapt forward ten-fold in the last 20 years. A few sessions in the gym did not make the difference; like so many of our great sports, we're suddenly using 21st technology for a game created in the 19th century.
If we want to protect our game, there has to be some action.
Tiger's cards still close to his chest
It would have been nice for Tiger Woods to come out with a firm opinion on golf's great issues of the moment, like Distance Insight, or the Premier Golf League.
But, as usual, when hosting the Genesis Invitational in Los Angeles (we still really want to call it the LA Open) he sat squarely on the fence.
It is what it is, as he would say himself. Anyway, after finishing next to last at Riviera, Tiger isn't appearing in the WGC Mexico this week.
Quite a few top players are missing, which is interesting in itself. But for Tiger, passing up guaranteed ranking points raises the eyebrow a hair higher.
If wants to play in the Olympics as much as he has said, then he needs to go earning points.
Again, the questions about his physical health are raised. The Players and the Matchplay are probably a given, but is that enough to prep for a Masters defence in just seven weeks' time?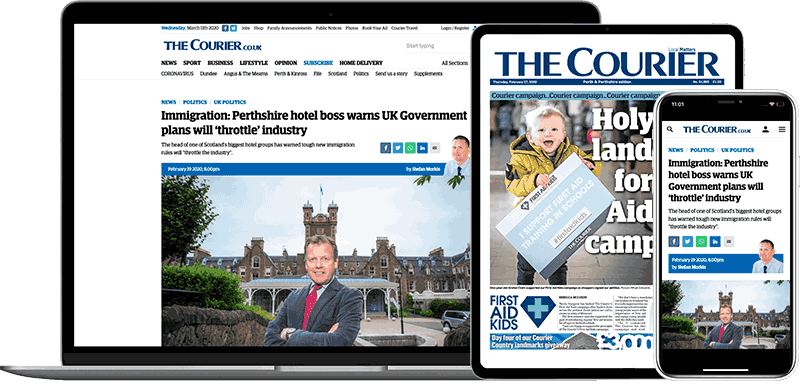 Help support quality local journalism … become a digital subscriber to The Courier
For as little as £5.99 a month you can access all of our content, including Premium articles.
Subscribe