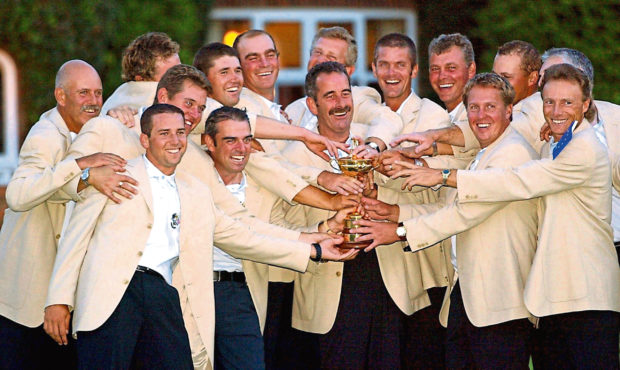 Less than a month into the coronavirus crisis, the questions are still outpacing the answers by an even bigger margin than Tiger Woods did to the field at Pebble Beach in the US Open of 2000.
The biggest answerless question of all is, when will be the end of this? It seems everybody, including the experts in these pandemics, can only make guesses.
A semblance of normality – although we'll never be exactly the same again, I fancy – will return at some point. The most common guess seems to have August as a reasonable target for that. This has a huge bearing on all aspects of life, of course, but that's far too broad a subject for a golf column to attempt.
So with the caveat that goes with every word of T2G for the next few weeks and probably months – that there are far more crucial issues to contend with – what's going to be left of the golf season at the end of all this?
A silence lasting through to August guts the heart out of the annual golf season. It postpones all four majors – the Masters and the PGA have already gone, the US Open will surely follow this or next week, and the Open in July will likely fall as well, despite the R&A hedging their bets on it last week.
With so much lost, there's massive issues for the day-to-day logistics of world golf. The World Rankings – crucially important these days for access to the biggest tournaments – are already suspended. Player eligibility on the main tours should be waived for a year.
What's left? Well, there seems some optimism still about playing the majors sometime in the autumn months. That would at least give 2020 some relevance for history, and as the four most significant events in the game it seems reasonable that they should be played first and foremost if at all possible.
Finding room in golf's crowded schedule is tough, but all bets are off and all agreements renegotiable in the current climate.
Last week my colleague James Corrigan of the Daily Telegraph in England wrote a piece about how discussions had begun on whether to postpone the Ryder Cup for a year. The matches are due at Whistling Straits, Wisconsin from September 25 to 28.
James' piece got firm denials across the board, and Padraig Harrington weighed in calling parts of the story "made up".
I'm a long-time admirer of the European captain, but this was completely out of order: nothing in the story was fabricated and in actual fact, if they haven't been discussing postponing the Ryder Cup already, then it's a complete abrogation of responsibility.
Mostly because postponing the Ryder Cup until 2021 makes complete sense.
Yes, we could be clear of this – or at least have it manageable to play a mass-audience golf event – by the end of September. But that's not really the point.
The Ryder Cup was always in odd years on the calendar until 2001, when 9-11 happened just a couple of weeks before it was due to be played at the Belfry. It was duly moved until 2002, and it's been in odd years ever since.
The event has gone from strength to strength and become golf's biggest box-office draw. But having it in the same year as the Olympics now is less than ideal – even if the Games moves a year to 2021 this time, as seems inevitable, it will revert back to leap years from then on.
Going back to odd years would suit the main administrators of golf. And also it's probably the easiest event on the main tours' schedules to move up a year. They did it before without a hitch, and 2002 was one of the most memorable of the many I've been to. Just behind Medinah, in fact.
It also makes sense for those who are playing in it. The qualification process has been stalled and damaged beyond repair. You can't fashion a team for either side that truly reflects form and whether an individual deserves to be there or not.
We could go the Colin Montgomerie's ideal world route, which is have Harrington and Steve Stricker pick 12 wildcards, as Monty jokingly suggested should be an option in 2010.
But that's as unsatisfactory as picking from the qualification lists now and probably fraught with danger, given successive captains' disasters with their wildcards in recent times – absolving Thomas Bjorn from that, obviously.
Instead, simply restart qualification, and move everything forward by a year. I'm sure the state of Wisconsin and host Herb Kohler can accommodate the change, and of course giving our currently blighted friends in Italy another year to get ready for 2022 would seem a wise course of action.
It would also free up a week, probably more, for us to get the four majors played in September and October.
Given potential weather issues, the Open could be first. As we discussed last week, the Masters cannot really be played until the course fully recovers from the brutal North Georgia summer, which generally means October.
All this is supposition – we have few clues on how severe the effects of the virus will be yet.
But moving the Ryder Cup up a year would be a sensible move even if we weren't in these unprecendented times.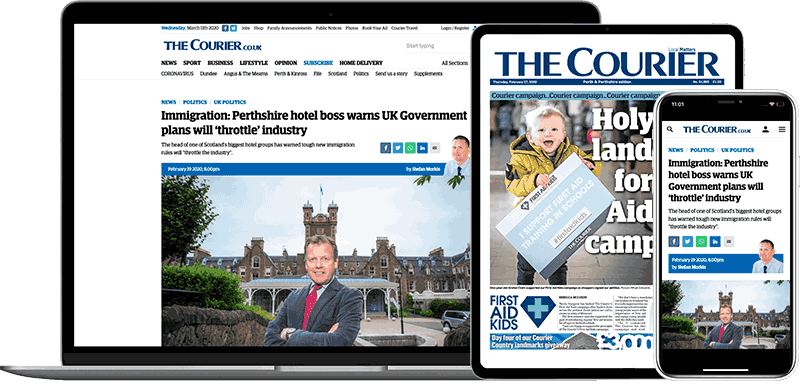 Help support quality local journalism … become a digital subscriber to The Courier
For as little as £5.99 a month you can access all of our content, including Premium articles.
Subscribe