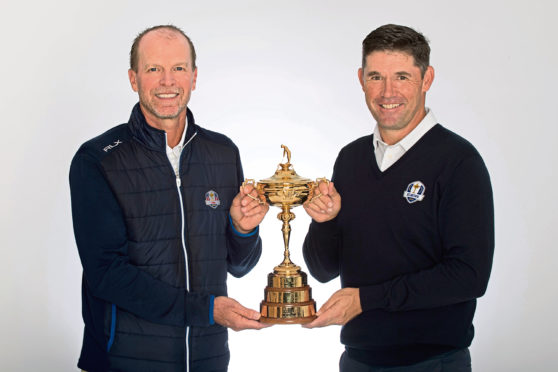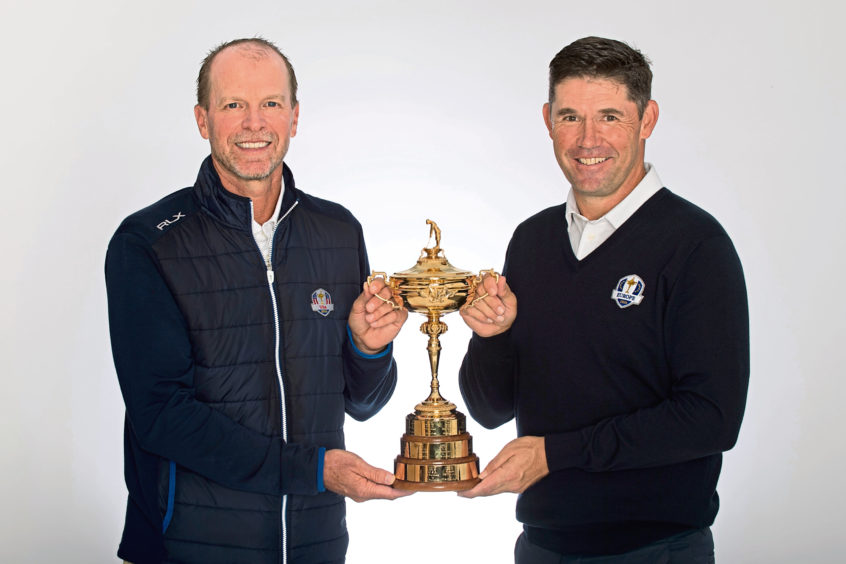 Whenever elite golf comes back – if it's the PGA Tour's optimistic (or delusional) date of June, or the European Tour's idea of maybe late August, possibly September – it seems likely fans won't be there at the outset.
Elite competition golf without fans is actually something I'm fairly accustomed to, given my personal preference for covering the amateur game.
It doesn't make a huge difference there. But the super elite professional tournaments?
We do have a few events with elite fields that have virtually no spectators – the Saudi Invitational on the European Tour springs to mind. There, a massively strong field all there to grow the game in Saudi Arabia and definitely not to pocket huge appearance fees, play in front of no-one. It's eerie, odd and soulless.
PGA Tour events without fans are going to be much the same. However much we detest the moronic shouts on the tee at so many US events, the big crowds make the difference.
More than any other event, fans make the difference at the Ryder Cup. Sure, in recent editions the early availability of beer – even American-strength beer – at venues has made for some rowdy behaviour, especially last time out in the US at Hazeltine, where it was close to getting completely out of hand.
But nobody would think about playing the Ryder Cup without fans, would they? What do you mean they are?
It seems that Whistling Straits – which I believe isn't the most fan-friendly of venues anyway, for topographic rather than hospitality reasons – is definitely going to go ahead in September, and without fans if it's necessary.
Padraig Harrington, the European captain, admits it's above his paygrade but says there is a "consensus" that it'll be postponed if fans aren't allowed to attend. The people not in that consensus seem to be the two Tours and the PGA of America.
The European Tour won't get any profit out of Whistling Straits. But they will have to put back Rome 2022 a year, one would imagine, and it seems that the finances of the Tour are so delicate that could even be a problem.
It's well known that without the four-year profits of a home Ryder Cup, the European Tour probably wouldn't stay afloat. So under those circumstances, they're still keen to play in 2020.
Keith Pelley hasn't done anything as optimistic as the PGA Tour and stuck out a schedule they can't hope to meet – remember the US is now the epicentre of the pandemic with more cases and deaths per day than anyone – but he has floated a number of ideas with his members, not least the possibility that we could have a fortnight in September/October where the tour would try to cram in four UK-based events – one would assume, the Scottish Open, British Masters, BMW PGA and the Dunhill.
These events, he said with admirable frankness, were the Tour's heavy lifters, especially for broadcast partner Sky Sports. Sky are utterly dependent on live sport for subscribers and they have zero at the moment, deciding Taiwanese baseball (the only live sport still up and running, as far as I'm aware) isn't their preferred demographic.
Sky don't care if there's no fans, they just want the pictures. At least with this they won't have to give lame excuses for the lack of atmosphere like they do in Saudi. The same goes, obviously, for CBS, NBC and affiliates in the USA.
It's important to stress that these TV companies with their massive input into golf are largely why we are trying to run before we can walk. In the US, there's also a nervous, bullying president in an election year who knows a miserable nation isn't likely to vote for him, so there's some pressure on sports from that direction.
But in the majority bringing back sport, whether that by Premier League or PGA Tour or NFL, is not about optimism, it's not about "raising morale", it's not about anything other but the usual incentive: money.
It doesn't matter to them whether people (even competitors) are safe, or whether it will be soulless and dull, as ALL elite sports are without fans. They just need to have the money coming in.
These we have lost, Part One
We're now into golf season, and the first golf events your scribe would have been detailed to attend are now officially being missed, so in a lockdown litany of lamentation, I'll mark each as they pass.
Last weekend would have been the Helen Holm Scottish Women's Amateur Championship, which hansels in the amateur summer season.
It's played at Troon, with the last round on the Old Course (the Open course to you and me). The best female amateurs in Europe not at college in the USA play.
I go every year, but mainly because we're housed in one of my favourite clubhouses, Troon Ladies.
Sitting by the 17th green, it's like stepping into the 1960s. It's beautiful, spotless and far more welcoming than the men's club over the road.
And their steak pie and cakes in the immaculate dining room are among the best on the circuit.