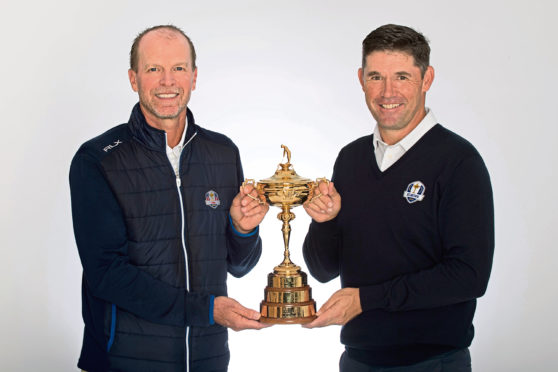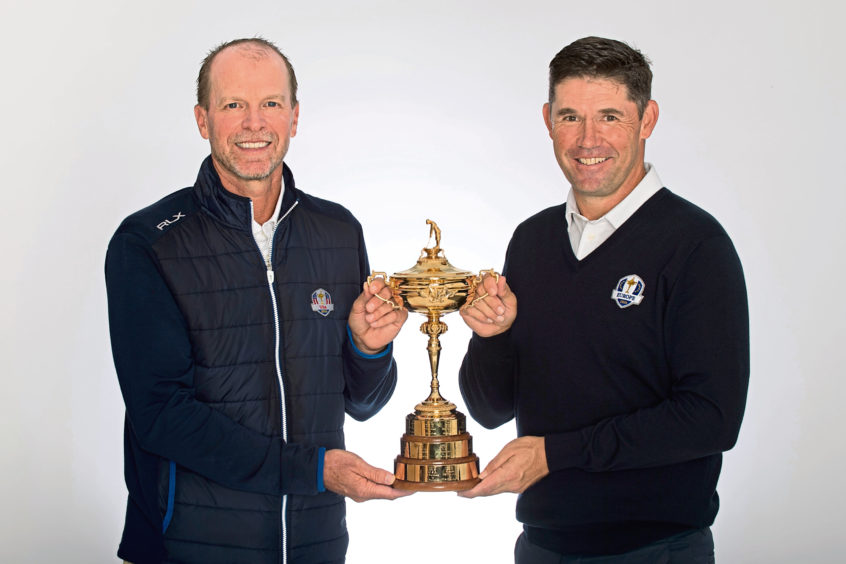 A decision on whether this year's Ryder Cup will be played will come at the end of this month, European Tour chief executive Keith Pelley has promised.
Pelley, who last week announced the first part of the plan to rescue the European Tour schedule for 2020 from the coronavirus lockdown, had last week resolutely refused to make any comment on the forthcoming matches between Europe and the USA due to be played at Whistling Straits, Wisconsin, in September.
However he expanded a little speaking to Scottish journalists Lawrence Donegan and John Huggan on the McKellar podcast, saying that a decision was imminent by the end of June.
"I'll simply say: you'll know by the end of the month," he said when asked whether the event would take place, be moved or be played behind closed doors.
"We've been revamping our entire schedule, the PGA of America have been trying to run the first major of the year," he said. "There was no rush, now we're ready. We've now launched the beginning of our schedule and we can go through everything.
"We will evaluate everything, talk to our partners at the PGA of America, and we'll let you know at the end of the month."
Leading players such as Rory McIlroy and Brook Koepka have recently said they don't want to play in a Ryder Cup played behind closed doors, but Pelley wouldn't be drawn on his own opinion of whether they should go ahead or postpone until 2021.
He did, however, reveal that the Tour had started a process moving away from an over-reliance on the event's profits to fund their operations in general.
"The model has been that the European Tour is that they work on this four-year cycle where the (home) Ryder Cup funds the rest of the tour," he said.
"We were moving away from that because we don't want to be completely reliant on the Ryder Cup. The Rolex Series, these bigger events, are now what is driving our revenue and funding the other tournaments."
The Ryder Cup was still "a wonderful asset" he added, but the tour now had special focus on it.
"This is why we brought in (deputy chief executive) Guy Kinnings, because after 2018 I felt we could no longer do the Ryder Cup off the side of our desk," he said. "We needed a full team to work on it week-in and week-out because that's a big event that will continue to drive our other events."
Pelley also said the coronavirus pandemic had brought the European and PGA Tours closer together, and increased the possibility of greater co-operation, but a merger or takeover was not part of those discussions.
"There have been weekly calls with Jay Monahan (PGA Tour commissioner) and the four majors getting all these scheduling issues organised," he said. "There's definitely a will to work together. Conversations have been stronger than they've ever been, but where that will lead I'm not sure."
There was certainly a will between to two tours to work against the Premier Golf Tour, the proposed new circuit which has been speaking to top players, although Pelley said he had not talked formally to them for three years.
There will be new elements of innovation in the remaining events on the European Tour, including the possibility of players wearing microphones, while Pelley added that with limited or no fans being allowed at many events for the rest of 2020 there was an opportunity "to showcase great courses we wouldn't otherwise be able to go to".
"I think there's a couple of venues in the schedule that will please people," he said.