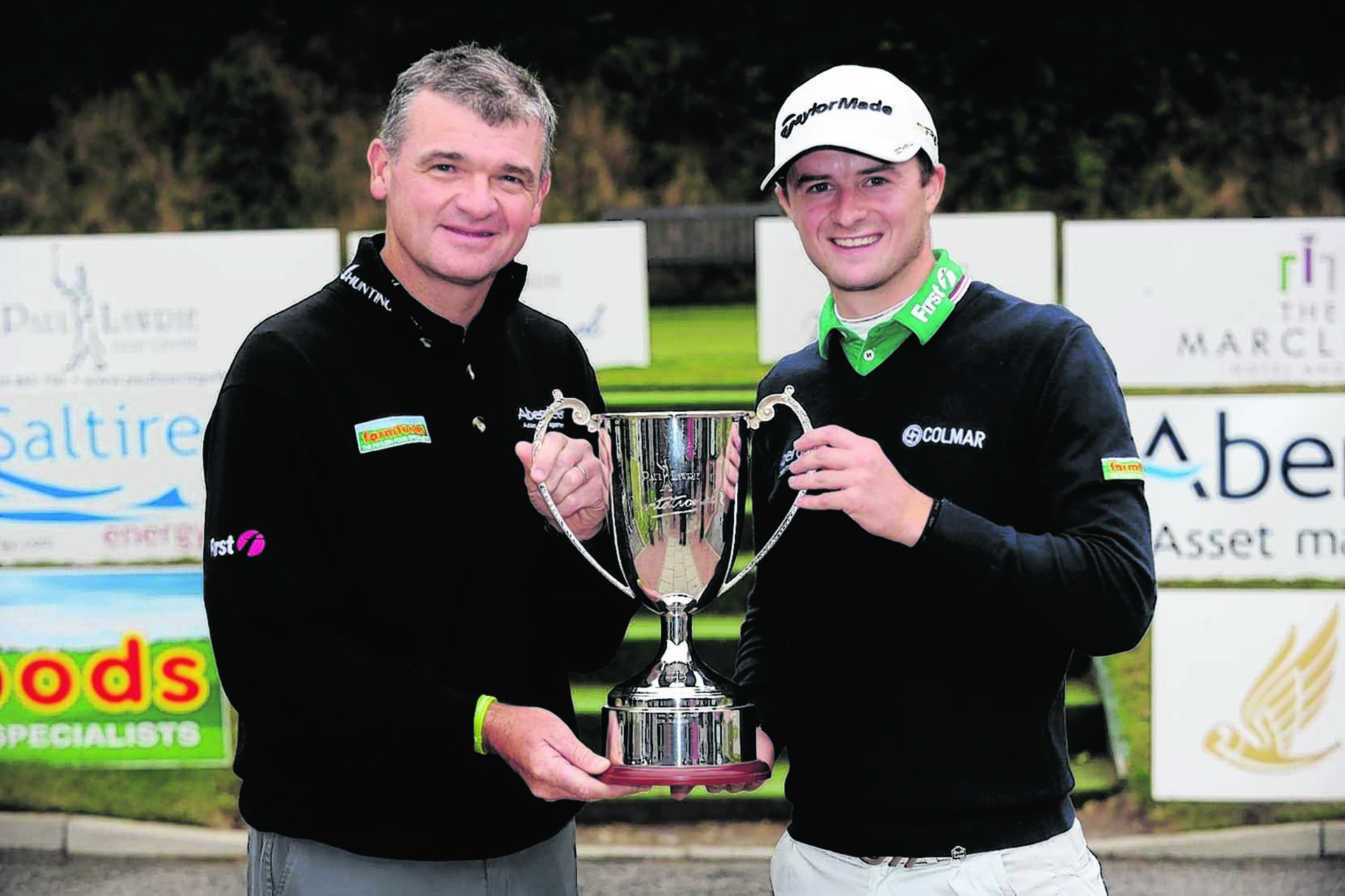 David Law admits that staying patient when he sees old rivals storm the big-time is the hardest thing about making it as a professional.
The twice Scottish Amateur champion is still Scotland's best young prospect to make it to the European Tour at still just 24, and having won his fourth event as a professional two weeks ago in the Sotogrande Masters on the third-tier MENA Tour.
Last year, his third as a pro, he had a strong finish to the year and came within a couple of shots of securing his European Tour playing rights at Q School. But he starts his Challenge Tour campaign for 2016 in Egypt this week knowing that he's better placed than ever before to make the step up.
The young Aberdonian admits it's vital to stay on his own pace even when he sees former rivals from his amateur days like England's Andy Sullivan playing at the Masters.
"I've seen other guys like Sully, Tommy Fleetwood and Eddie Pepperell, all fantastic players and probably better than we were in the amateur ranks, get on to the European Tour early in their professional careers, but I have just got to try and stay patient," he said.
"Everyone progresses at different rates and there's many routes to get there. It's tough, of course, to make a living off the Challenge Tour, but it's a great grounding and I think when you finally get to the European Tour you'll appreciate what a fantastic opportunity it is.
"The Challenge Tour is the same as the mini-Tours; you don't want to stay on it for too long. But the standard is good so you have to play very well to get off it.
"And the best way to do that, of course, is through finishing in the top 15 on the money-list rather than through the Qualifying School."
Law needed his late charge last season as he found himself with the prospect of not retaining even his Challenge Tour ranking.
"The first year I had on the Challenge Tour I was quite steady the whole season, plodded along quite nicely and finished in the top 70, which I thought was fairly successful for my first year.
"Last season I played okay again but missed too many cuts by either a shot or two shots, and before I knew it I had six events left sitting 150th on the money-list.
"I then managed to string together three top tens in a row to keep my card and that gave me belief. It was pleasing to turn it on when I needed to because anything else would have meant me heading back to a mini-Tour.
"I got a bit of momentum going, which is so important. Now I've got to try and make the bad weeks when I finish 25th to 30th. That's probably the most important thing I have learned over the past two seasons."
Law has won enough times as a pro to know that it won't be easy to do so on the Challenge Tour but also that it's not going to be a surprise when he contends.
"Even winning the other week I was nervous," he said. "I took a two-shot lead into the final round but it lasted just five holes.
"But you are still in a position to win a tournament and you need to go through the processes. You can't practice that feeling on a driving range.
"The only place you can learn is in a tournament and luckily I've managed to win a fair few times. Hopefully I can now manage it on the Challenge Tour this season."
Law joined the Scottish Team Hydro stable for this season gaining some vital logistical backing, but his main port of call for advice will always be his long term mentor, 1999 Open champion Paul Lawrie.
"Paul has such a fantastic work ethic," he continued. "At 47, it is fantastic that he's still wanting to try and improve and it's a great example to someone like me.
"I'm still at an early stage in my career, I've made plenty of mistakes already and will make plenty more in the future, no doubt, but Paul is always giving me great advice.
"For instance, we sat down and had a chat about scheduling because last season I didn't get it right. I was too rigid and over-cautious , but Paul said I should be entering every event and then decide closer to the time about whether or not to play in them."
Law has been impressed by the standard of the Challenge Tour, but doesn't believe that Scottish players can't aspire to compete and win.
"I've played with plenty of guys who've gone on to win Tour cards," he said. "There's lots of good players out there but, on any given day, they aren't any different in terms of ability to myself or any of the other four guys on Team SSE Scottish Hydro this year.
"They've maybe got the experience of playing on the Challenge Tour before or being on it a bit longer. I hope I'm in their shoes this season where I've had two seasons and feel I am ready to make that step."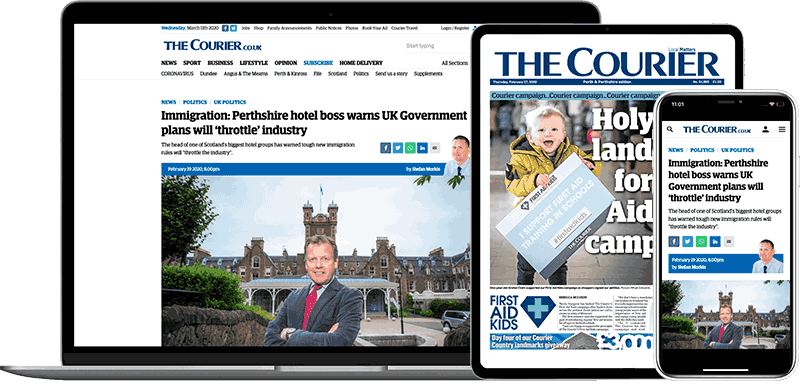 Help support quality local journalism … become a digital subscriber to The Courier
For as little as £5.99 a month you can access all of our content, including Premium articles.
Subscribe