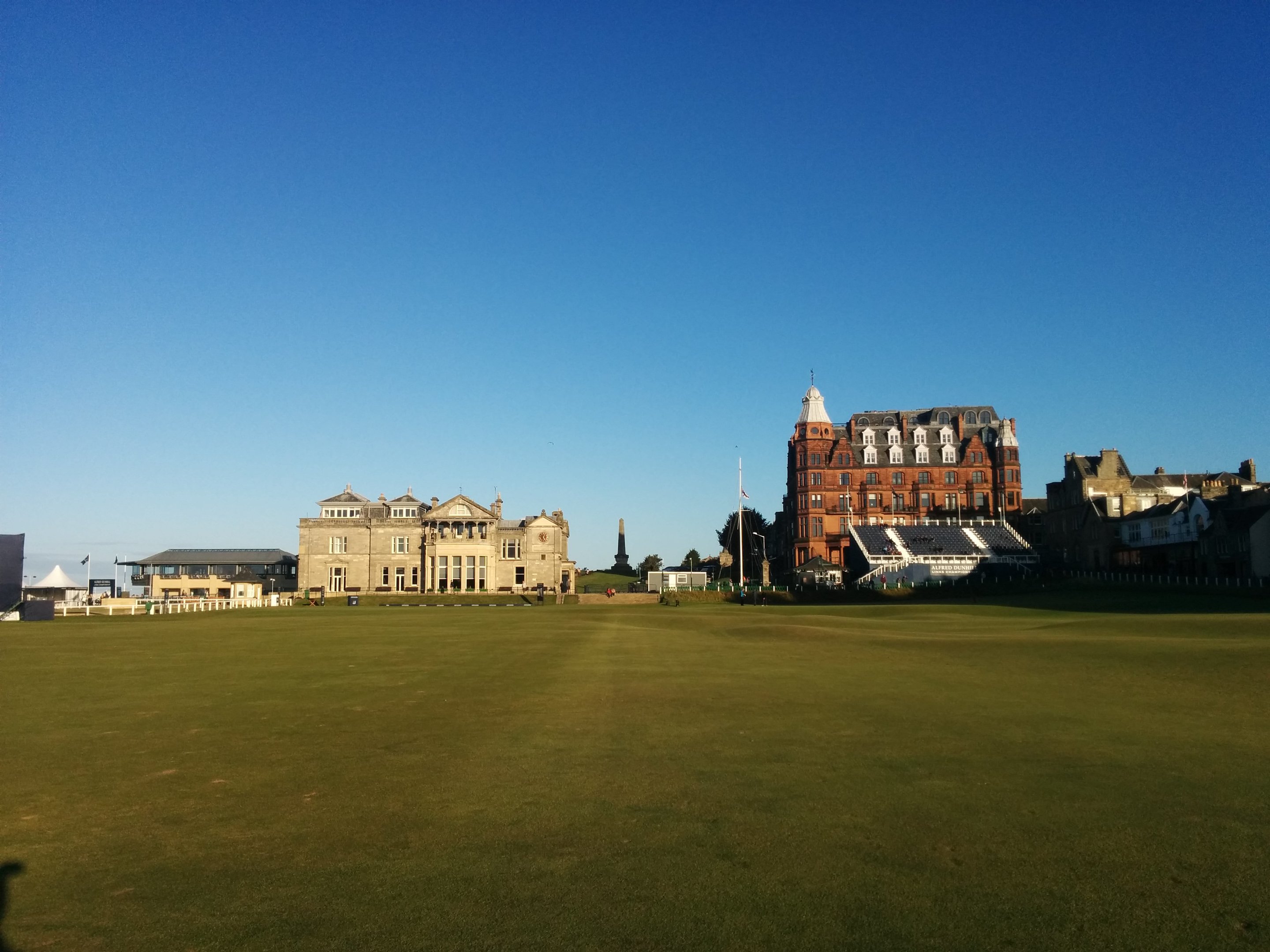 It may be just that after four months of silence, we're filling the vacuum with blethers. But the chief subject of discussion in golf after re-start has, without question, been Bryson DeChambeau.
The pseudo-scientist (I'm kind of hoping Eamon Lynch of Golfweek's perfect new moniker for Bryson sticks) has returned after lockdown a new man, many pounds heavier and hitting the ball prodigous distances.
Long irons are redundant as he smashes drives over forests, canals, even estuaries it seems. It appears he's permanently got a lob wedge in from 90 yards on 480-yard par fours.
DeChambeau won the fourth event of the PGA Tour restart, the Rocket Mortgage Classic in Detroit, with a galloping comeback over Matthew Wolff on Sunday. It was the weakest field of the re-start events so far, with most of the big names having gone home having done their penance of support to Jay Monahan in the first three events.
Bryson was the top-ranked player left, so technically he should have been winning anyway. But with this, a series of strong finishes in the first three events and the hype surrounding his physical transformation, we're apparently launched into a brave new world where soon everyone is going to have to be like this if they want to compete.
It's premature, of course. DeChambeau has been impressive but somewhat streaky in his short professional career. He's become a polarising figure due to ridiculously slow play and temperament issues – another occurred in a bizarre tirade at a TV cameraman in Detroit.
His record in the major championships is, so far, very modest – five cuts missed in 12 events with a best finish of T25 at the 2018 US Open.
It's still early days all over for Bryson. He had a sizeable talent already, of that there is no question, but it never seems to have been enough for him.
He messed around with pseudophysics – "The Scientist" nonsense promoted by writers who knew even less about science than he did – trying to find an extra edge in the belief that a perfect golf game, or at least something closer to it than we've ever seen, was attainable.
The other stuff doesn't really seem to have made him much better than he already was. So he's gone for the most blatant and brutal of routes – extreme weight gain for more power, and just overwhelm every golf course in existence.
Those of us who advocate a reined-in ball or other method to stop the power game taking over golf, to the detriment of skill and imagination as well as so many of our great and historic courses, could hardly have a better illustration of what we're talking about than the new DeChambeau.
That we've got to this stage already is an indictment on the way the game's governing bodies twiddled their thumbs while technology became a virulent moss that infested the green.
And as always, golf's oldest artifact, the game's living and working museum piece, is going to bring it all sharply into focus quite soon.
The Old Course at St Andrews has always changed, evolved with the game and somehow remained relevant.
Only in the last 20 years the Old Course has undergone blatant alterations which unquestionably have changed the natural character of the links.
Tees have been stretched on to the neighbouring New and Eden courses even fringing the Himalayas putting green. The medal tee at the 17th is now on the Links practice ground.
The intention was to keep the historic hazards in play, but hitting distances have continued to get longer. The "line in the sand" declared by former R&A chief executive Peter Dawson as being the point where the Old Course would stop being stretched to suit the modern game was leapt over a decade ago.
Changeable weather and some high winds kept the scoring reasonable in the last two St Andrews Opens, with the winning scores were 16 and 15-under. Without much of a wind in 2000 and 2005, Tiger Woods won at 19 and 14-under respectively.
What will happen in the 150th Open, delayed a year now until 2022, when the championship returns to the links? Given calm conditions, DeChambeau could easily drive the greens at 9, 10, 12 and 18 and possibly 3, 6 and 7.
We already thought a 59 was possible, even likely. Yes, it's just a number, and the wind may blow, Bryson's never been to St Andrews and is a ropey bunker player so the Road Hole still carries demons. And maybe something will snap in his new body.
But now he's established that you can do this, there will assuredly be others that follow.
It's unthinkable that the Old Course couldn't hold an Open. But is it any more acceptable to have multiple scores in the 50s, to have the great links reduced to drive and putt?
The R&A and USGA seem to want to do something about distance, 20 years too late, but still. Only the issue is moving ahead at breakneck speed while they dither about what to do.
Perhaps the obvious threat to the Old Course's relevance as the game's greatest stage – and treasure – may provoke speedier action. Something has to.