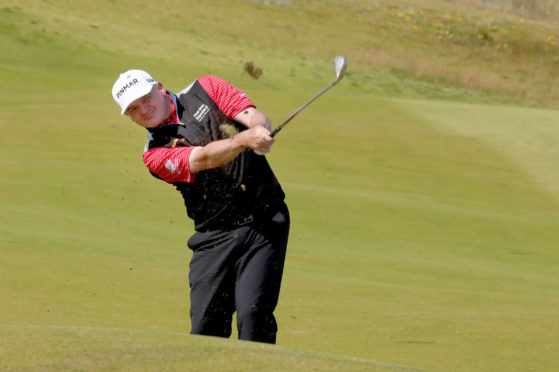 21 years after he lifted the Claret Jug there, Paul Lawrie will return to Carnoustie Links today launching his own bid to help Scottish pros make the most of themselves.
The inaugural event of the Tartan Pro Tour is being hosted on the Championship course where Lawrie won the Open in 1999, with a full field of 72 professionals, men and women, competing for an impressive prizefund of £19,000 with a £4000 first prize.
The Tour will have six events this season, and is the perfect way for Scotland's budding pros of both sexes to get back to competitive golf after the pandemic lockdown. But it's been an idea germinating in Lawrie's mind for some time.
He remembers his own days as an up and coming touring pro when the old Scottish PGA Tour had a strong schedule of 72-hole events competed for by developing players and the veteran club professionals.
"When I came back to play years later there were very few events and it struck me, these guys needed some place to play," he said.
At that time Lawrie was caught up in the tail end of his own top-level career which saw him back in the World's Top 30 and playing in the Ryder Cup so the idea of his own tour went on hold. The lockdown, ironically, has been the ideal time to resurface it, given that the third tier EuroPro Tour has shut down for 2020.
"We're not setting this up to go against the PGA, EuroPro, anybody, that doesn't make any sense," he said. "We just want to create more opportunities for these guys, male and female, to play more tournaments.
"It should be an easy ride for us this year because there's nowhere else to play. If we're good, folk will come back and play again next year."
Lawrie has roped in many of his sponsors – "everyone's been so keen to help, as usual" – with backing from Farmfoods, Gym Rental Company, cloudcube, Blue Scotland and Aberdeen Standard Investments. The R&A have also offered support to the former Open champion, as they do with his long-running and much-admired Foundation.
Carnoustie could hardly be a better place to start, with Lawrie now attached to the Links as their touring professional.
The field features twice LET winner Kylie Henry, the LPGA players Beth Allen and the former World Amateur No 1 from Ireland Leona Maguire, former European Tour players like Craig Lee, Jamie McLeary and Scott Henry to veterans like former PGA Championship winner Andy Oldcorn.
Lawrie himself is competing in all six events in the first season.
Spectators are not being permitted at present due to social distancing requirements and the tour's strict health policy during the pandemic, but the plan is to make the TPT a permanent fixture on the annual golf schedule, in hopefully less restricting times.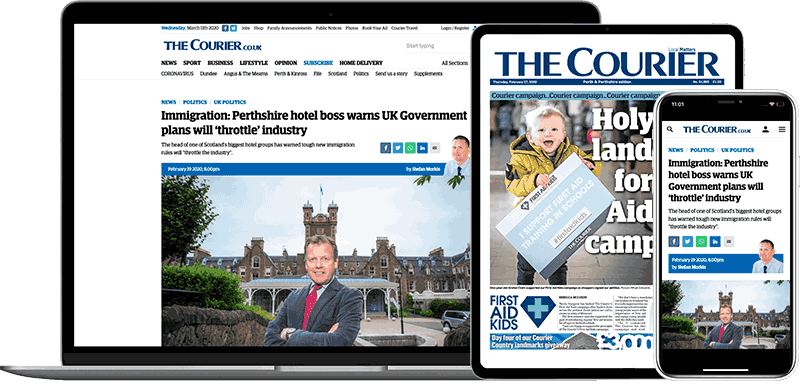 Help support quality local journalism … become a digital subscriber to The Courier
For as little as £5.99 a month you can access all of our content, including Premium articles.
Subscribe