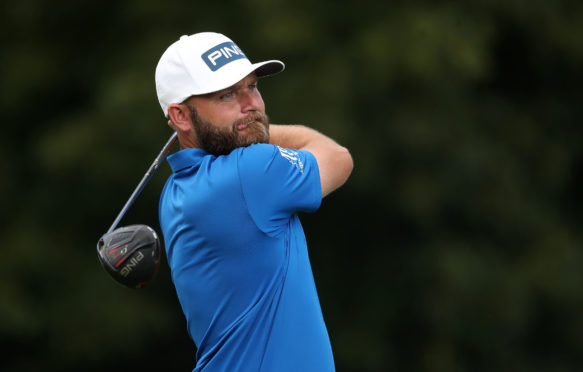 He was at a low ebb when he walked out of the bubble at Close House just two weeks ago, but Andrew "Beef" Johnson is no quitter and he came out fighting at Hanbury Manor.
The popular Englishman admitted he initially struggled to cope with the enclosed nature of the European Tour's UK Swing, where players enter the course and hotel at the prescribed event and are prohibited to leave during the tournament.
But he went away and found some focus in the boxing gym of all places, and is just three of former Ryder Cup player Andy Sullivan's lead at -14 at the halfway stage of the English Championship.
Johnson, who emerged in 2016 with his performance at that year's Open at Royal Troon, has had issues with depression his entire career and has struggled particularly the last 18 months.
He's still battling those feelings and he admitted that the first event in the UK Swing "was just an overload".
"I wasn't really prepared for it," he said. "I thought it was going to be quite a bit different and it was quite a bit different.
"But then I took a week off to reflect on it and think about it, and I got a lot more prepared. I think the best thing I've done in that time is boxing again.
"I've seen a guy in North Finchley, I've known him for years and I just texted him saying I need to come in. He made some time for me, I've been in there a couple of times and it's been so good for my head really.
"It's just bag and pad work and I want to learn the basics, I don't care if I have to do something a hundred times, I just want to learn more about boxing because I love it."
The renewed attitude has led to rounds of 66 and 65 on the first two days at Hanbury Manor.
"It's been really good, boxing it sets that mentality for me, and I've just tried to take it straight out of the boxing ring and onto the golf course.
"It's the same kind of mentality and it just works for me so if I keep trying to force myself to keep doing it."
Scoring remained spectacular on the Hertfordshire course that used to be a regular tour stop. If modern technology needs to be measured, then looking at how this field are tearing it up this week is a clear illustration.
Sullivan went round in 62, again showing his improvement in form this season after a couple of year's reaction to his banner year of 2016, when he made the Ryder Cup team at Hazeltine.
"It's just nice to be playing good golf and being up there regardless of which course it is on, whether it is easy or tough," he said. "You've got just keep going forward because you know the guys behind you will be making birdies.
"I'm not quite sure about the US Open yet, I'm just happy to be back playing golf in the UK and on the European Tour at the moment. It is just great to be back playing tournaments at the moment and not sat on the sofa being uninspired and unemployed."
Top Scots are Richie Ramsay (66-68) and Connor Syme (65-69) on eight-under while David Drysdale, David Law, Marc Warren, Ewen Ferguson and Scott Jamieson all made the cut, which fell at four-under.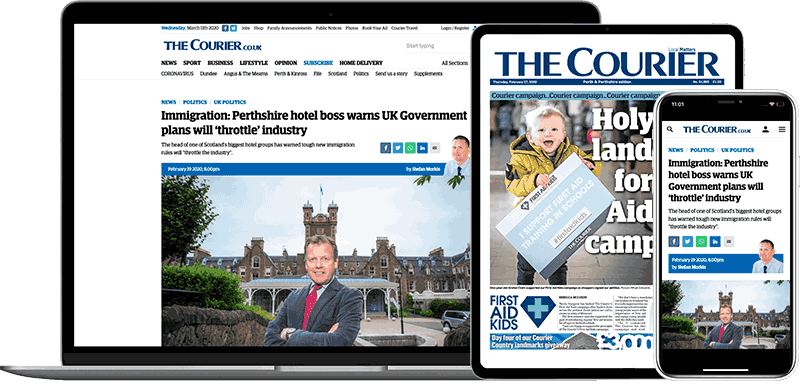 Help support quality local journalism … become a digital subscriber to The Courier
For as little as £5.99 a month you can access all of our content, including Premium articles.
Subscribe