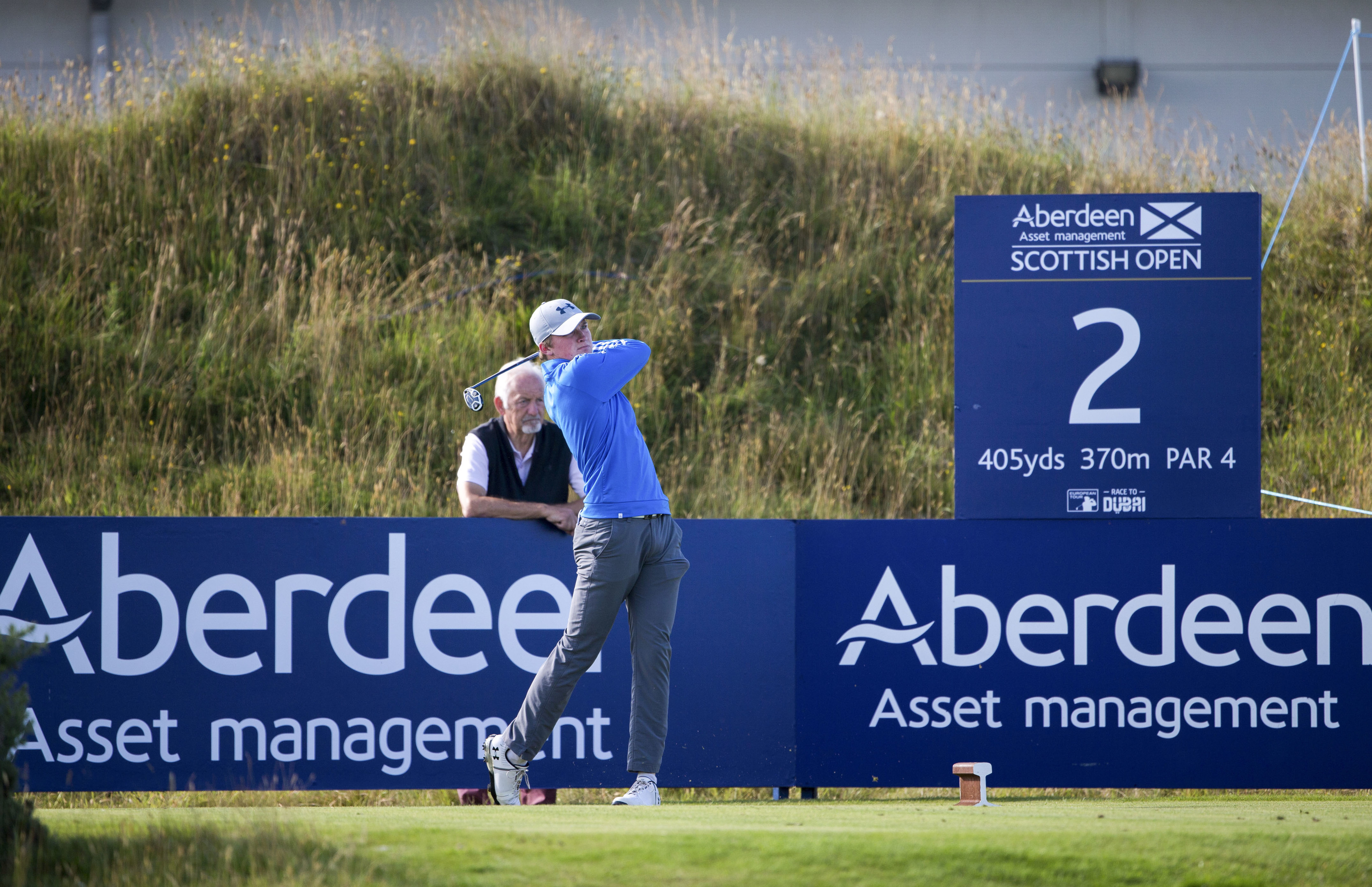 Sandy Scott doesn't have to look too far for friends and examples of where he wants to be at the US Open at Winged Foot this week.
The young Scottish amateur from Nairn is playing in his first major, his position within the top seven of the World Amateur Golf Rankings enough to secure him a place in New York this week.
Based in the US and in his graduate year at Texas Tech University, Sandy returned to the campus in Lubbock after lockdown, played the US Amateur where he upped his ranking enough to secure his exemption, and now can't wait for the experience.
"I feel ready to compete and really, that's my only goal," he said. "I've been playing in plenty of top-level amateur events the last couple of years to have a good understanding of what the level of play is going to be like, especially with guys transitioning from college golf to professional.
"I've played with plenty of these guys when they were amateurs, so I've got a good idea of how it is going to be. I played with (PGA champion) Collin Morikawa a couple of times at college events as our colleges crossed paths on schedules every now and again.
"He's obviously done extremely well since going on to the tour and it gives me a good idea of what to expect.
"I've also known Viktor Hovland for a long time. We played against each other in the Jacques Leglise Trophy a few years back at Royal Dornoch. We are a similar age and played plenty of events together over the years and it's also great to see him doing well on the PGA Tour.
"My goal is to be playing where they are. That's what I am working towards and I hope to be ready when that opportunity comes around."
In addition, Sandy was a team-mate of Robert MacIntyre and Connor Syme in the Scotland six-man side that won the European Championship in 2016, and will play with MacIntyre – American Kurt Kitayama completes the three-ball – for the first two rounds at Winged Foot.
"I've been in touch with Bob and Connor and we are going to try and play a practice round together," said Sandy. "It will be good to see them again.
"It's cool to be playing in such a big event together and it I guess will have a more homely feel than it would have if they weren't playing. It is pretty cool to see where we are all now in our careers.
"I hear Bob calls me a teuchter, which is a bit rich coming from a boy from Oban!"
Having left Lubbock in a hurry as the pandemic hit, Sandy returned for graduate school at Texas Tech, has postponed his plans to turn pro and will finish out his final year there.
"We started back two weeks ago and it is certainly different," he said. "All the classes are online and I don't have so many this year, so I'm able to get on the golf course more often.
"My coach at Texas Tech, Greg Sands, is caddying for me this week. We work well together and he's been great for the development of both my game and as a person."
As for the experience of Winged Foot, Sandy's just keen to drink it all in.
"This has been a nice bonus, to play in a major has been a goal of mine since I started playing golf and I am really looking forward to it," he said.
"I'm just going to Winged Foot to compete. I don't necessarily want to say I have an outcome in mind – I am going to try and win but, at the same time, don't have any expectations.
"The plan is to stay at Texas Tech for the whole academic year and that's what I am aiming to do."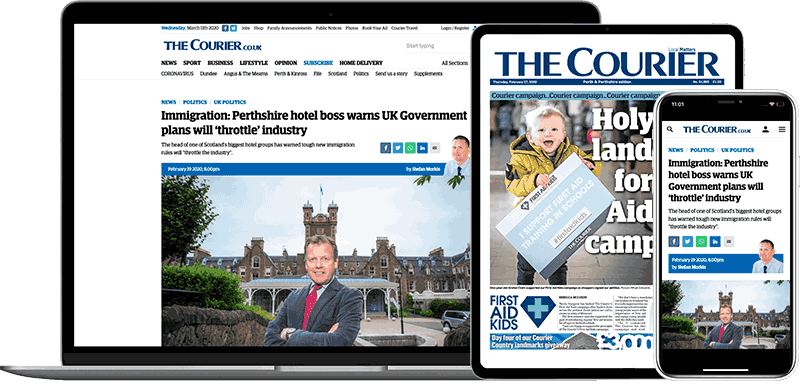 Help support quality local journalism … become a digital subscriber to The Courier
For as little as £5.99 a month you can access all of our content, including Premium articles.
Subscribe