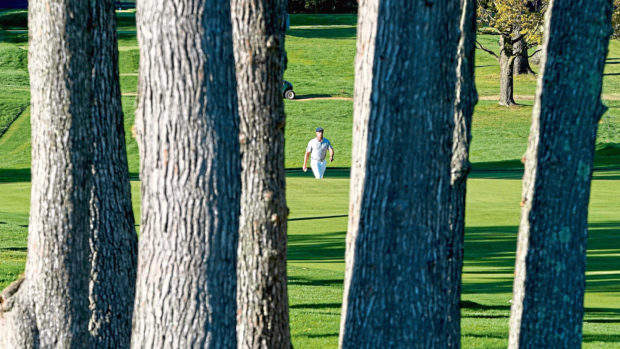 Is Bryson DeChambeau's victory in the US Open at Winged Foot a real game-changer for the sport?
DeChambeau has an idiosyncratic approach to the game, for sure. It's not enough for him to be merely very good – he was clearly an exceptional, potentially major-winning talent when I first saw him, at the Walker Cup in 2015 – he seems to have a craving to be historically relevant.
As we've noted before in T2G, all Bryson's super-sciency strategies and additions to his game didn't really make him appreciably better than the very good player he already was, and certainly didn't separate him from the pack of his age contemporaries like Jordan Spieth, Jon Rahm, Xander Schauffele and particularly Brooks Koepka.
What has changed that was his decision to bulk up 50lbs for strength and to tool his swing to go for maximum length – not involving a whole lot of "genius" really. But as with many innovators, it may seem obvious to us now but no-one else had tried it.
That's because golf is supposed to be a game of feel, finesse and touch – even among the long hitters of previous generations like Nicklaus and Woods – and it was always supposed that going for outright brute strength would minimise these essential traits.
Bryson himself has admitted that he feared that he might lose these vital attributes by changing his body so drastically, but opted to take the gamble anyway.
Well, he doesn't appear to have lost his touch and much finesse, so is he entirely vindicated by his body change? Absolutely, it's turned him from a chronic underachiever in majors to a fringe contender in the PGA at Harding Park and now a winner at Winged Foot in the space of six months.
Great for Bryson, he's fulfilled the potential he had as being one of only five players to have won the US Amateur and the NCAA Championship in the same season, and three of the others were Nicklaus, Woods and Mickelson.
But is this changing the game, as he seems to desire?
Well, we'll see if we get a number of bulk-ups from existing players and a wave of well-upholstered kids coming out from the colleges and junior sections. And that depends whether DeChambeau's method is simply good for him or good for everyone, and whether it works everywhere.
It certainly works in most modern US Opens, where the old 60s-70s philosophy of narrow fairways and deep rough is simply no defence to the modern bomb and gouge player – the last five winners now are Dustin Johnson, Koepka twice, Gary Woodland and now DeChambeau.
On Sunday we had Matthew Wolff, a 21-year-old, hitting a gap wedge for his second shot to the par five, 565-yard ninth hole. It's not just DeChambeau playing like this, and stretching the course to 8000 yards and beyond is not going to stop it, if we wanted to.
It highlights alarm for what might be done to the Old Course in the 2022 Open, where with a favourable wind, as many as half the par fours could be driveable and scores under 60 almost likely.
It makes one wonder what they'll do to Augusta, where they didn't take kindly to Tiger demolishing their course, and where they seem prepared to spend the equivalent of the entire resources of Third World countries to buy up parcels of surrounding land and stretch the course even further.
DeChambeau might overpower Augusta and the Old Course but he won't win every time. There are too many good players, even if too many of them base their game on bash rather than beauty.
Is this where we really want the game to go? Well, even if we don't, it's too late to do anything much about it. The R&A and USGA's Distance Insights Project has been largely a lengthy fudge on golf's distance issue, but it really couldn't be anything else due to the competing demands and opinions.
Strong forces, including the tours and manufacturers, don't want to see distance control. The governing bodies don't run by diktat and they never will.
It's going to take many more years to sort something out even with – perhaps – a reined-in ball, and we're already 20 years behind schedule.
For the next few years this is going to be the way golf's played, for better or worse. It's a different game than I grew up with, where imagination and guile and even – slight gag – artistry brought reward.
There's still a place for artists I hope – but it's the guys wielding the hammers who have the obvious advantage.
The second UK swing
The European Tour's first UK Swing passed off fairly well, but the second beginning this week in Ireland has huge implications for the tour's future.
Small prizefunds and modest fields were okay in the first swing because it was all about getting started again after lockdown. A decisive move toward normality – in money, players, prestige and attention – has to start now.
The Scottish Open next week will have limited spectators, which is a good sign, and a $7m prizefund. It also looks like it'll have a great field as well.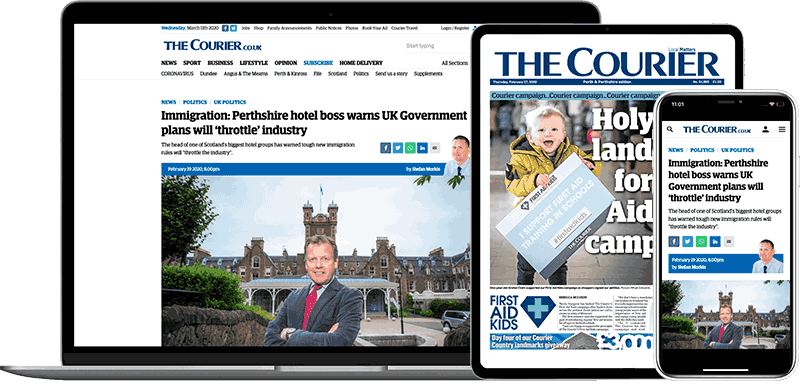 Help support quality local journalism … become a digital subscriber to The Courier
For as little as £5.99 a month you can access all of our content, including Premium articles.
Subscribe