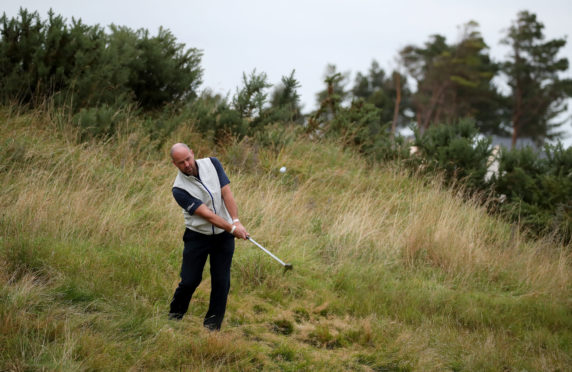 Craig Lee almost ran out of balls in practice for the Aberdeen Standard Investments Scottish Open and came off after nine holes, so a 65 in his first European Tour event for three years was not what he expected.
The Stirling pro, returning to the Scottish as a PGA Scotland qualifier, just walked the back nine on Wednesday apprehensive at what his score might be.
"But the weather worked out tremendous for us today," he said. "It was flat calm the whole way round and the greens were a wee bit more receptive after the rain overnight and then this morning.
"I hit my irons brilliantly and there's a lot of long irons to be hit out there, that's for sure."
Being out of tour life for so long meant his expectations were somewhat lower than sharing fifth after 18 holes.
"The target was to poddle along and not turn up tomorrow having to shoot five-under to make the cut. I hit a couple of ropey drives to begin with, but then made a couple of nice pars and then got on a nice birdie run.
"Every day is like a lottery for me in terms of what body I wake up with. I didn't leave much out there today. I'll have a hot bath tonight and see what body I wake up with tomorrow."
Scott Jamieson had been going low on a few occasions during the UK Swing and while he nervously watched the wind and rain outside over breakfast, it was beautiful scoring weather once he teed off.
"It's definitely tougher than last year, firmer, there's more rough and it's longer with new tees, but there was so little wind that you were going to have lots of chances," he said.
"It's just one day, there are three more to play. That's pretty typical of what we'd expect by the seaside, but you wait until after 72 holes before you really decide on what sort of draw you had."
Jamieson did think it was "eerily quiet" without fans and with the air so still, but it still feels like a full-on Scottish Open to him.
"Compared to the other events we have had since coming back, there's a lot more going on here. The TV towers and scoreboards and advertising boards, you can tell it's bigger than the other ones.
"It's still sad we don't have fans and that goes for all of the UK swing events because golf is so well attended here. There's knowledgeable fans who create a good atmosphere to play in."
Ewen Ferguson continued his under-par form from last week in Northern Ireland with a 69, David Law doing his two-under scoring in the morning wave. Marc Warren and Connor Syme (both 70s) were the other two Scots to dip under-par, Robert MacIntyre struggling with his long game to a three-over 74.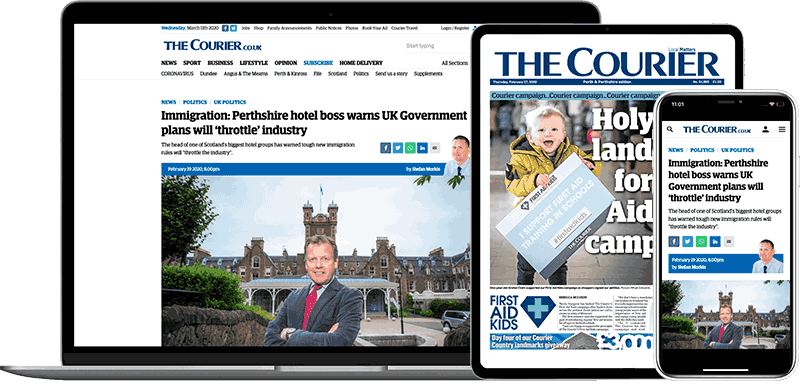 Help support quality local journalism … become a digital subscriber to The Courier
For as little as £5.99 a month you can access all of our content, including Premium articles.
Subscribe