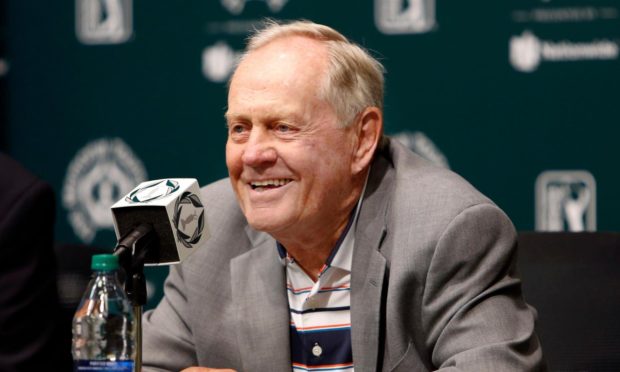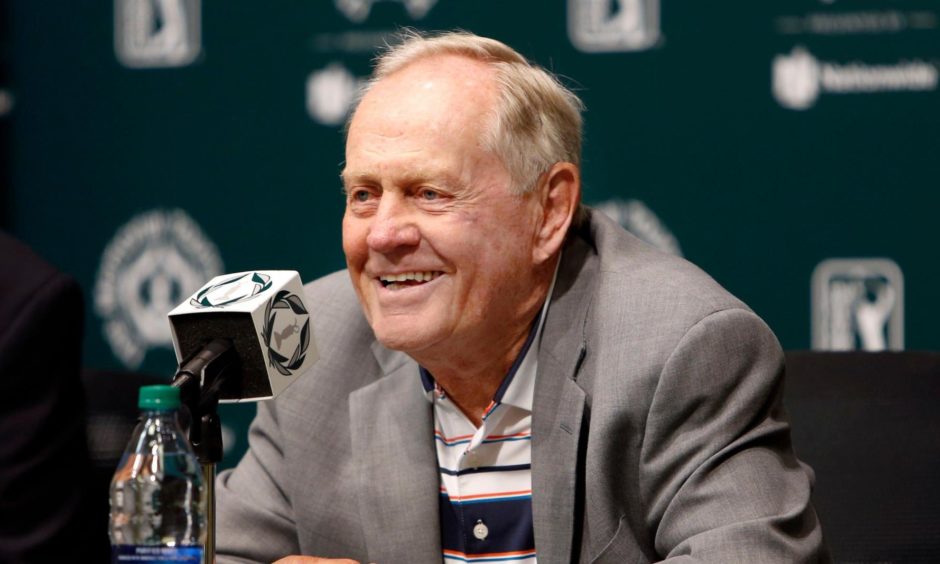 Jack Nicklaus's endorsement of Donald Trump for today's US presidential election appears to have dismayed many of his fans worldwide.
But truly, what did they expect? Anyone who thought Jack wouldn't back Trump has either not been watching or developed some acute wishful thinking.
As reprehensible as many of the current President's actions during his term in office are to a great number, to an equal number it appears they are negligible. I'm astonished that there appears to be more than 40% prepared to support him and that there's even a chance of him getting four more years in the White House – it seems beyond belief.
But these people definitely exist. And sorry to tell you, a good number of your and my own heroes, especially in the world of golf, will be in their number.
Nicklaus has never hidden that he is a Republican. He's actively campaigned for Presidential candidates before, and they've always been from that party. He and Trump have been pictured playing golf on many occasions – it's clear there is a cordial relationship there.
In his endorsement, Jack says he's had a good relationship with politicians from "both sides of the aisle". And while his views are obviously a good deal more to the right than some of his admirers had hoped – the frankly ludicrous suggestion that the US is on the cusp of becoming "socialist" contained in the endorsement is a clue – he's managed to keep the personal and the political separate.
Trump doesn't, of course, but we can't paint one man's character on another's simply because they are friends or share some views. Nicklaus has proved himself as a largely admirable figure in so many ways over decades that this one aspect shouldn't be a reason to change our opinion of him.
Even if Trump sees the world in black and white – he'd probably put it the other way around – Nicklaus certainly doesn't. I don't agree with his views here but it doesn't diminish my respect for the good he has done in this sport and in the wider world.
If we outright reject Jack for this one affiliation – it will surely have next to zero effect on the election and if you didn't see it coming you were ridiculously naïve – you're part of this divide that Trump has done so much to create.
And for the wag on Twitter who posted "I always preferred Tom Watson"…I'm afraid I've got some bad news for you. One of Watson's best friends is the radio host Rush Limbaugh, who makes Trump look like a liberal at times.
The last major of the year goes populist
Augusta National, unable to admit `patrons' to the Masters next week, announced a series of bells and whistles intended to lift the profile of the delayed tournament.
Frankly I don't know why they bothered. For a start it's the first autumn Masters, with the promise of natural russet-coloured foliage instead of the fake early blooming azaleas, conditions will be very different to April and not necessarily favourable to the big hitters, and it will be the last major of the year for the first time.
And I'm sure I'm not alone in not being remotely upset at the schmaltzy Par 3 contest having to be cancelled. There's more than enough fun to be going on with.
Yet the Masters is upping its online coverage (they've been ahead of the mark on this for a few years) and we're even getting ESPN's College Game Day hosted from the premises.
Hosting this three-hour preview show – imagine Sky's Soccer Saturday with 10,000 live spectators and extra shouting – is an oddly populist move by ANGC. They must want to get in on the millions who watch college football every Saturday, but who are certainly not the club's usual target audience.
It couldn't have been anything else…
Sean Connery, who died at the weekend, was a frequent visitor to these parts, due to his membership of the R&A and his regular active involvement in the club's Spring and Autumn Meetings.
His usual foursomes partner was his friend and fellow actor Michael Medwin – who himself died in February – but Connery also won the club's Queen Victoria Jubilee Vase, an individual event, three times.
It was that scene as James Bond in Goldfinger, quite comfortably the most successful depiction of golf on the big screen, that sparked Connery's love of the game. He took lessons to make sure he looked the part, and became hooked.
Of the many tales told of the great man's golf over the weekend, I liked best the one told by another fellow actor and Scot, Tony Curran. The pair were filming in Prague and found a course where they could play.
At an early hole in their round, both hit into the same patch of rough. Curran went to find his ball, which was a Titleist 2, but Connery pronounced he was hitting the exact same make and number.
How did Tony realise whose ball was his? After a quick examination, the marking on Sean's ball made it rather obvious.
The marking was `007'. Of course.