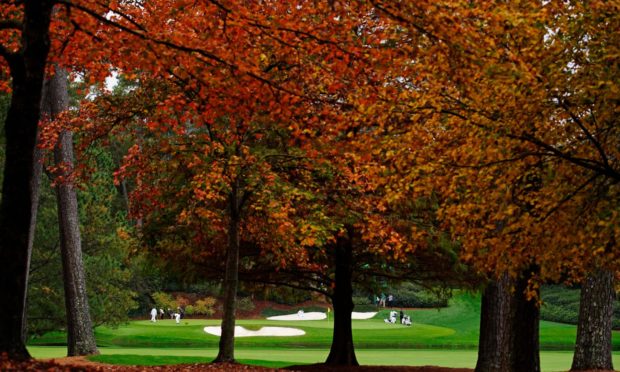 If anything the delay in the 2020 Masters because of the all-encompassing pandemic has heightened the usual anticipation for the tournament.
The November hues that we'll see make for a very different Augusta, and there will be a deathly quite with no "patrons", but it's also a very different field. Back in March, it seemed a very different world, in golf as much as in wider society.
There's a new favourite – indeed a new trend that threatens to alter the very nature of the game. But Augusta seems always to resist change – not in the best ways in the past – and you don't look far beyond the usual suspects for a winner.
Here's the main contenders, in my opinion…
Bryson DeChambeau
I refer to the answer I gave earlier…
Dustin Johnson
Three years ago the only way he was going to lose was if he fell over, and he did just that to miss the tournament. The last three times he has played he's been top 10, and has been consistent in all departments over the end of last season and the beginning of the new one. Surely a Masters champion some time? Well, remember he's only got one major so far and had a big slump leading the PGA in August.
Rory McIlroy
I'd like to give a reason why Rory will complete the career Grand Slam this week but I'm struggling, to be honest. His form since lockdown – apart from his first round after he became a Dad – is patchy. If the tournament had been played in April he'd probably have been favourite.
His best finishes in the Masters are all early Sunday flourishes – the two times he's had a real chance in the final 18 he's floundered. One odd thing – his record on the par fives at Augusta is abysmal for a player with his tools, and he needs to take full advantage of them if he is to win…because everyone must.
Bubba Watson
Seems to be the smart man's pick this year. Twice a winner at Augusta already, returning to his best form, plenty length and plenty imagination, and a decent putter on his day, although that's been the bit missing in his recent revival.
Brooks Koepka
Unlike DeChambeau – the two do not get on – the man who is still just about golf's Alpha Male of the moment went back to his old driver in his return from injury at the Houston Open, and returned two rounds of his best figures this year. Very small sample size, of course, but if everything's in synch Koepka's the most complete golfer in the field. And he probably should have won last year.
Jon Rahm
The problem is that the powerful Basque hasn't actually been in the fire properly at a major yet, and we don't know how this emotional player will react when he does get there. Certainly has all the tools, and excels at difficult courses. I'd back him each-way, but not to win.
Tiger Woods
Again, I refer to the answer I gave earlier…
Justin Thomas
The best iron player and the best around the greens since the PGA Tour restart, and as we're told ad nauseum during Masters week, Augusta is a second shot golf course. Solid enough off the tee, but a previous best of just 12th makes you wonder. The way he simply vanished after the first round at Winged Foot makes you wonder as well.
Tyrrell Hatton
A lot of people's pick as the slightly unexpected Danny Willett/Charl Schwartzel type winner, a player with a hot hand who might carry that through when he gets to Augusta. But despite three wins in the last year has yet to make a dent at a major, and his Augusta record in three attempts is pretty rubbish.
Patrick Cantlay
Definite each-way shot, it's not remembered because of Tiger, Brooks and Frankie but he was one off the lead playing the 17th a year ago. Won last time out at the ZOZO, and historically carrying good form into Augusta is a very good thing. But we'll be struggling to finish in daylight if he and Bryson are in the final group on Sunday.
Patrick Reed
It's tough…just two years on since his Augusta triumph Reed is not even golf's prime villain anymore. But despite the various controversies, he's kept a lower profile and hasn't been outside the top 15 in his last four starts. A superior short game and relishes a grind if it gets wet and difficult.
Lee Westwood
My outside the outside token European bet. Has been consistent, playing his best golf for a decade, and has a more than decent record at Augusta, with two second places.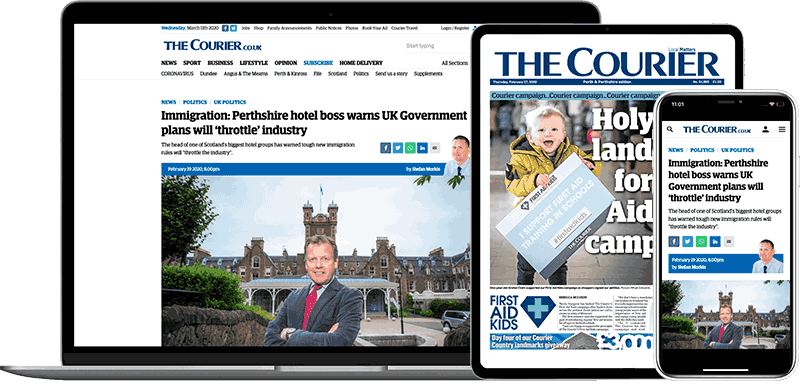 Help support quality local journalism … become a digital subscriber to The Courier
For as little as £5.99 a month you can access all of our content, including Premium articles.
Subscribe