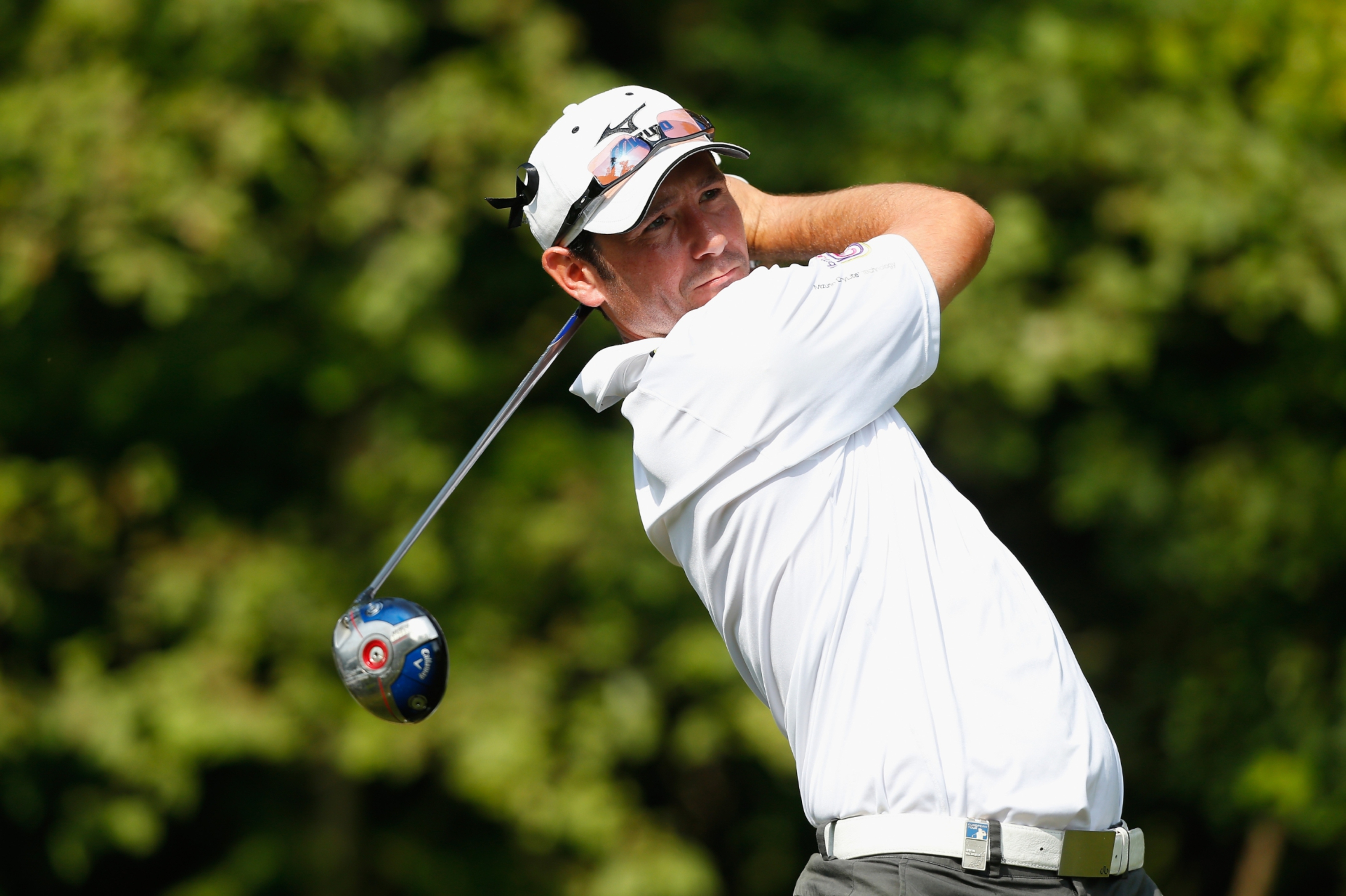 Fused into one single golfer they'd probably be unstoppable but Fifers Peter Whiteford and George Murray found a way to make it work on their own at Spey Valley.
The pair both produced their best performances of the season so far on returning to home soil for the SSE Scottish Hydro Challenge, lying just behind leader Finn Tapio Pulkkanen.
However both were to be found at the opposite end of the practice facilities at the Macdonald Hotels course after their rounds still trying to curb what's been holding them back as they try to climb back towards the European Tour.
Whiteford, who came within a putt of winning the Ballantines Championship in Korea on the main tour just three years ago, is being "killed by my driver" this year but in ideal conditions used it only three times on his way to his 66.
Murray, on the other hand, is struggling with his short game and was to be found at the chipping area after his four-under 67, easily his best return of the current campaign.
For Whiteford it's the driver that is driving him to distraction.
"My pro-am partners from yesterday won't believe that score, it was embarrassing yesterday and it's been killing me all year," he admitted. "I had a 12-year-old driver today, an old Callaway FT5 straight out of the museum just because it felt better, but it's a swing thing, not the club.
"Today I only used the driver three times because of the conditions but obviously if the wind gets up I'll have to use the driver more; you're not going to win a tournament of this quality hitting five-irons into greens when other guys are hitting wedges."
Whiteford is back with his long-time coach Donald McKay at Wellsgreen – "we're like a couple, forever breaking up and getting back together" – but still feels the draw of playing back at the highest level.
"It's different now, when I started on the EuroPro Tour there were maybe 20 guys you felt could win every given week, and that went up as you went up the ranks," said the three-time Challenge Tour winner.
"Now the standard is much tougher, and it's the same on every tour you're on. The difference now from my previous time on the Challenge Tour is just about anyone who tees it up can win on any given week – the quality is that good."
Murray also came close to a breakthrough in his time on the main tour – he was third in the Dunhill Links, and then second in the Alfred Dunhill Championship in South Africa – and he won the second year the Hydro Challenge was in Aviemore in 2010.
However he's struggled to hit those heights and joined up with Alan McCloskey, the coach who worked with Stephen Gallacher when he rose to European Ryder Cup team status.
"He's having a look and tweaking a few things," said George. "Mostly set-up and stuff but chipping was what held me back today, and I need to work on that."
Murray opened with three birdies in his first four holes, but didn't quite build on it thereafter, although he was satisfied with his 67.
"I haven't played a lot this year because of a few injuries, but it does help to come back to someplace you've done well in the past," he said. "But while I've had a few good rounds here I've also had a few bad ones and I still find it a pretty difficult course.
"But it's certainly it's the best condition I've ever seen it in and this has been a pretty good start."
Pulkkanen birdied his last two holes to come in with a seven-under 64.
It was an encouraging day for a few other Scots, Blairgowrie's Bradley Neil shooting a one-under 70 on only his third appearance on tour this year.
Local hero Duncan Stewart started with a solid three-under 68, while two of the amateurs also had strong performances.
Fresh from his Amateur Championship run, Robert MacIntyre shot a three under 68, while Grant Forrest has a 69. Drumoig's Connor Syme couldn't buy a putt in his one-over 72.