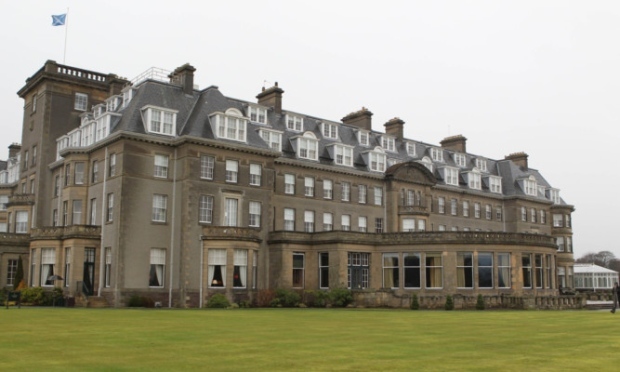 An enhanced Scottish PGA Championship will celebrate its centenary edition this October with a new sponsor in M&H Logistics marking the start of a stronger Tartan Tour, says PGA Scotland secretary Shona Malcolm.
The championship, the oldest solely professional event in Europe, will stay on Gleneagles' King's Course – which has just completed a major restoration – and will also remain the grand finale of the domestic season, this year on October 17-20.
However the introduction of M&H Logistics – well known for sponsorship in Scottish football – in a five-year partnership amounting to a cash input "well into six figures" is just the start of a transformation of the Tartan Tour.
M&H, led by managing director Tom Wotherspoon, have been brought in by former SPFL chief executive David Longmuir, who was recruited by the PGA to develop sponsorship and marketing opportunities.
The Scottish will see a substantial rise in prizefund – it's been worth just £45,000 in recent years – but also a vastly improved player experience, said Malcolm, who became the first female secretary of the Scottish PGA last year.
"We want a specific date for the championship at the end of the season so we're running a Road to Gleneagles kind of event," she said. "It should be the last Order of Merit event with successful events leading up to it.
"My priority is to try and make the Tartan Tour what it was 20 to 25 years ago, that's what we aspire to.
"We're struggling a little in Scotland at the moment to bring our best players into the professional arena and I certainly see the Tartan Tour as something that can make a valuable contribution to the competitive experience of the young guys and prepare them better for the step towards the European Tour.
"Bringing these guys forward and the older guys back off the tour to play can only be a help in their overall development."
Twice champion Paul Lawrie won't be able to play this year because he needs an operation of a foot injury but it has it's full support.
"When I came out in 1992 it was my first win, and the PGA was essential to me when I was young," he said. "It's fantastic to have a quality sponsor like M&H and Tom come in to help."
M&H were involved in football sponsorship at several clubs but having bought Airdrieonians they decided to branch out into other sports, said Wotherspoon.
"It's a good fit for us," he said. "We were very active within corporate sponsorship and entertainment entirely focused on football, but after we bought our own football club it was the right move for us to go to another sport.
"It suited us being a predominantly Scottish based company to put money into a properly Scottish sport."
The Scottish PGA Championship was first played in 1907. This year's championship, with Chris Kelly defending his title, will be limited to a field of 66, with qualifying events in Crieff at the end of August.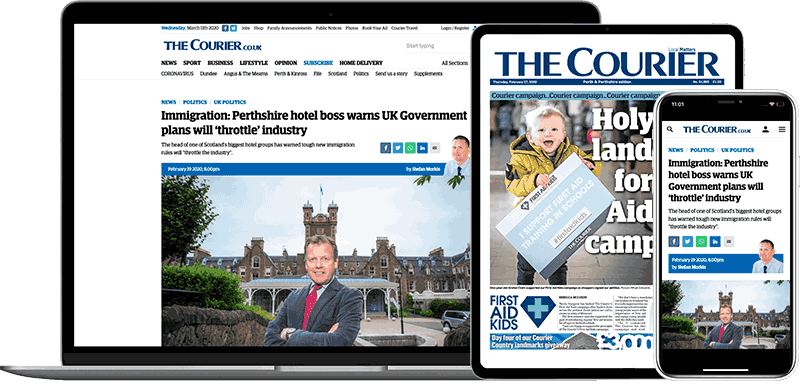 Help support quality local journalism … become a digital subscriber to The Courier
For as little as £5.99 a month you can access all of our content, including Premium articles.
Subscribe