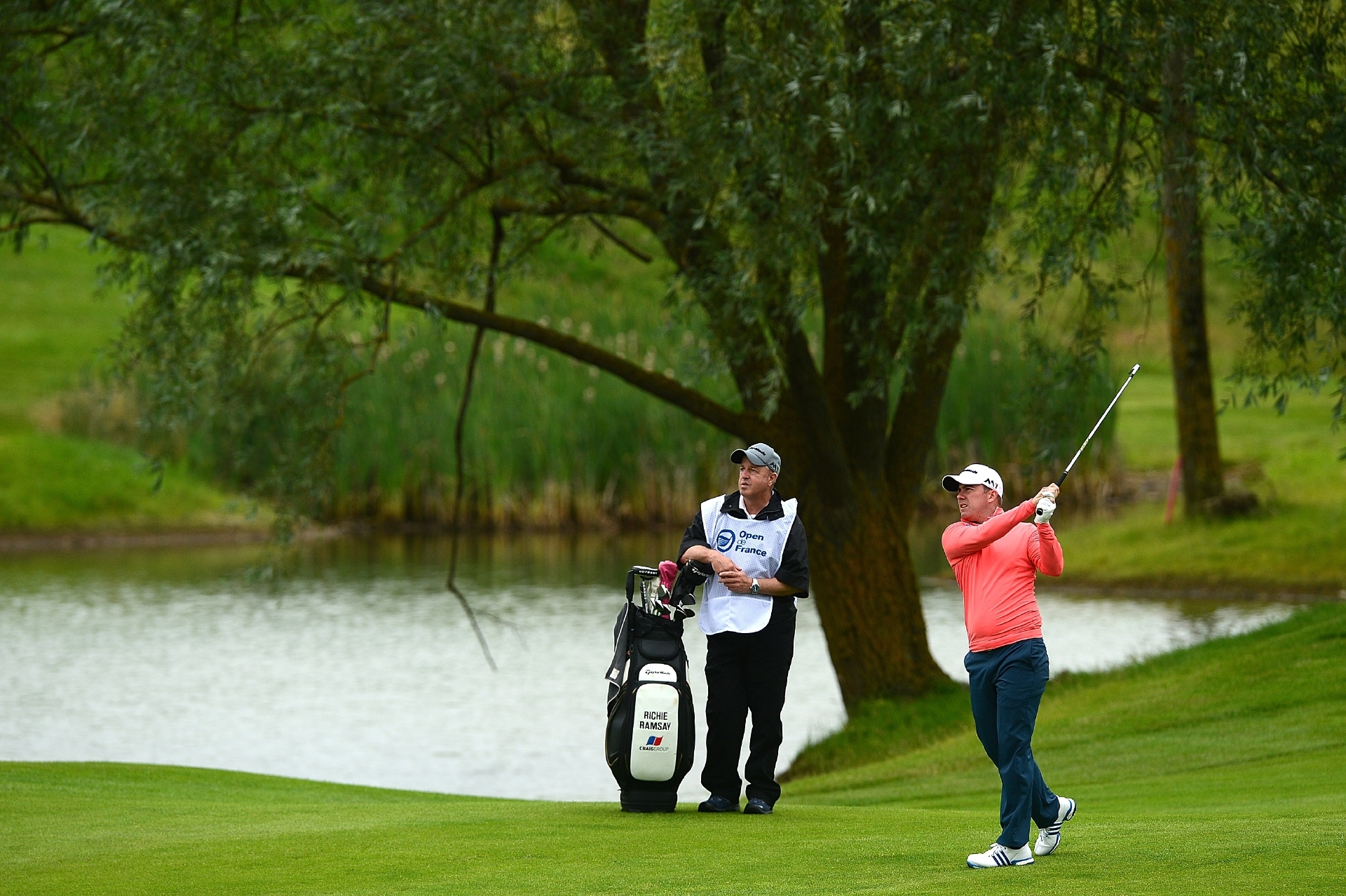 The 26 swing thoughts of Rory McIlroy or Jordan Spieth's careful and thoughtful consideration of every blow? It's all a waste of time and we should play "caveman golf".
When that verdict comes from a deep thinker such as Richie Ramsay, you get the idea that he may be on to something. A self-confessed overthinker, the Scot thinks he needs to be much more like new World No 2 and flavour of the month Dustin Johnson.
Many think that Johnson's style is down to him not being the brightest peg on the practice range, but Ramsay thinks there's much to commend it and to copy.
"I just need to keep it simple," he said on arrival at Castle Stuart for the Aberdeen Asset Management Scottish Open." I always believe the best golfers are either the guys who don't think at all or really think about it and work out a proper plan.
"DJ is a great example of that. He just stands up and hits it. It's a simple game when you play caveman golf; see target, hit ball, find ball and see target again. You just have to keep it simple."
Johnson's attitude is common to American players, Ramsay believes.
"He looks as though he plays golf under pressure as if he is playing with friends, which is a great ability," he continued. "Tiger Woods was more intense and obviously knew what he was doing, but DJ does it a different way that also works, as he much more free-flows it.
"It helps, of course, that he hits it 360 yards and straight as well. But I remember seeing him on the TaylorMade truck at Muirfield in 2013 and it struck me how relaxed he was. That's a good way to be."
Ramsay is one of the smarter players on the circuit and is self-aware enough to acknowledge that this simple style goes against nearly every instinct he has.
"I can get much too fiddly," he admits. "I start asking how far it is to the back edge rather than just picking a yardage and swinging it.
"When I do that I am normally pin high. When you get too much information you can over-think."
Ramsay is coming towards a spell when he plans to take more time off – he and wife Angela are still adjusting to parenthood with daughter Olivia born earlier this year – but he'll work more on the mental side and going on the course than trying to fine-tune technique on the range.
"I would love to play the Open (if he could qualify in one of the places within the top 12 this week) but just finishing high here is probably the more important," he continued. "I would rather just get that performance under my belt going into a break.
"It would be nice to do that and get you the motivation to work hard over the break to get better. If you try to force it, it becomes harder.
"I have got a couple of little things I'm going to change over the break to try to get better. I'm going to work on the mental side.
"I'll have two weeks off if I don't make the Open, play the Paul Lawrie Matchplay, and then have another two weeks off. Then I have a run of tournaments and that is normally when I turn up another gear for some reason."