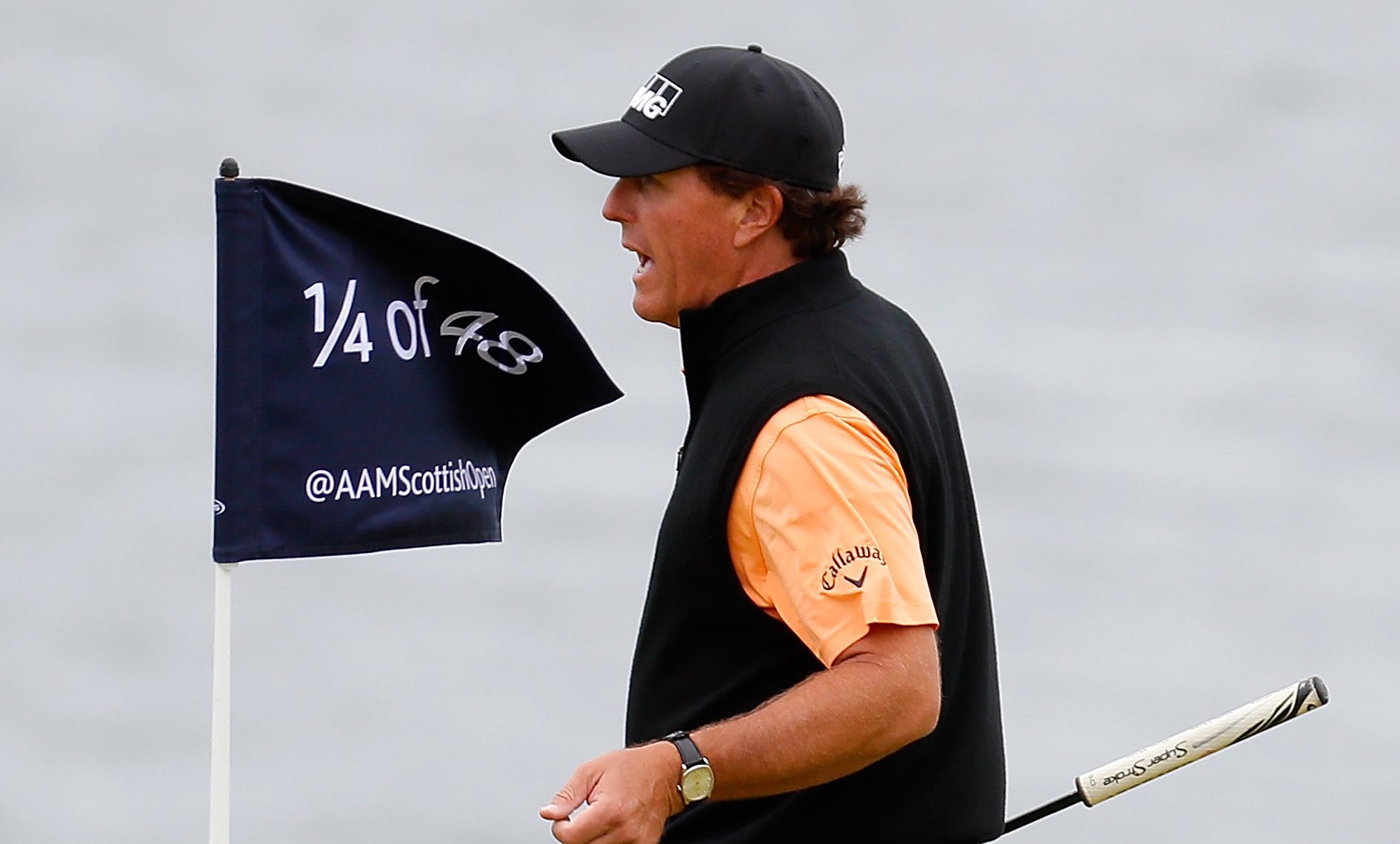 Former Open champion Phil Mickelson admits he has no idea how he will perform during his two-week spell in Scotland as he seeks a first win for three years.
Mickelson won the Aberdeen Asset Management Scottish Open the last time it was held at Castle Stuart in 2013 and followed up with victory in the Open Championship at Muirfield seven days later.
However, that remains the 46-year-old American's last individual victory worldwide and the left-hander arrived in Inverness on the back of a three-week spell which summed up his season so far.
Mickelson finished second in the FedEx St Jude Classic before missing the cut in the US Open – the event he needs to win to complete a career grand slam – and was a distant 27th in the WGC-Bridgestone Invitational in Akron last week.
Asked how he felt his game was shaping up ahead of next week's Open at Royal Troon, Mickelson said: "That's a tough question for me to answer because I've had such an inconsistent year. I've had some really good finishes and some missed cuts, which I usually have not had that type of fluctuation.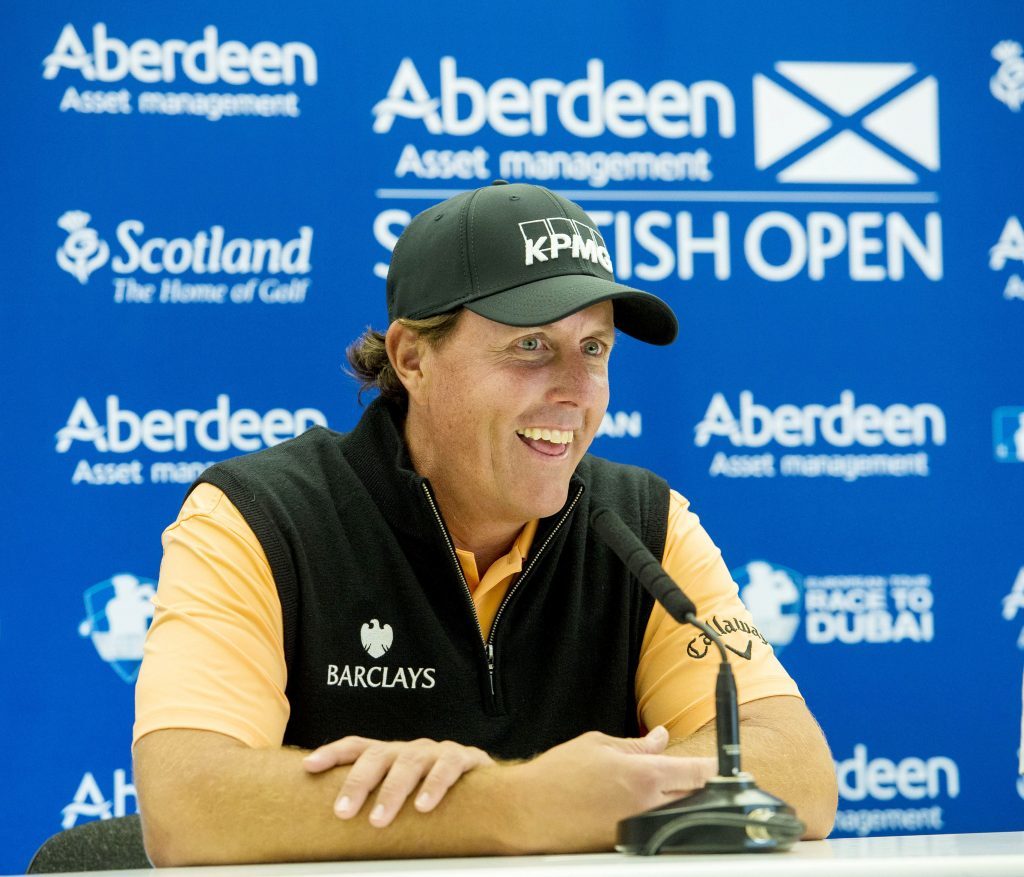 "I feel that after six months now of really working hard the swing is where I want it and I can take that final step of trying to score and shoot a number and hit intricate shots – get those little details of flying a ball a couple yards shorter or longer than I want to and things like that. I think that that's starting to come.
"But it's hard to say when it's going to all click. I hope it clicks this week. I don't feel like it's far off but I've been saying that for a while."
Mickelson's victory at Castle Stuart in 2013 was his first on a links course and the world number 21 also revealed that combining the trip with his annual family vacation had some unexpected benefits.
"There were two things that really stood out about that two-week stretch that I still cherish to this day," he added. "The first is how my kids looked at me.
"They were old enough to appreciate what had actually happened those two weeks and they had a weird look at me, like I was cool. That was really one of the first times that I remember that. They were so young in many of my other victories.
"And Sunday of the final round here at the Scottish Open, my daughter (Sophia), she was 10 at the time, went into town and she had bought two rings for my wife and I, unknowing to us. She had gotten online and became an ordained minister and she ended up having a wedding vow renewal for my wife and I at the place we were staying, where I'm staying again this week.
"It was a very emotional thing. It was one of the coolest things that has ever been done for Amy and I. I'm very appreciative to have had that experience, but also to be able to come back and relive it."