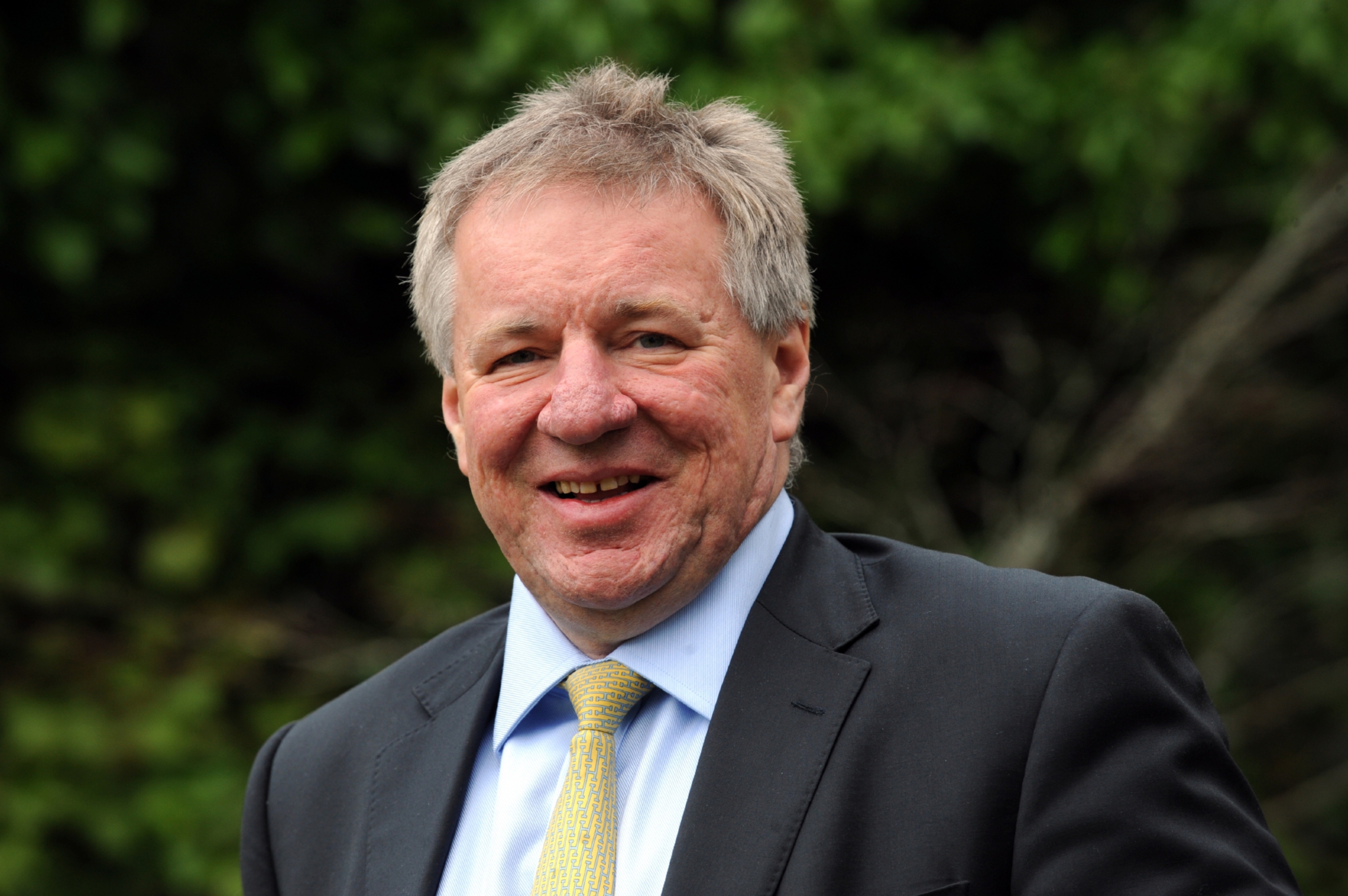 The Aberdeen Asset Management Scottish Open could be headed for Kingsbarns Links in Fife and back to a Saturday finish as tournament organisers look to cement the event's future success.
AAM chief executive Martin Gilbert doesn't "really want to know" how much money the financial services company have pumped into Scottish golf at all levels over the last 10 years, but he made it clear that he isn't finished yet.
The Scottish Open will hold its prime slot in the European Tour schedule the week before the Open Championship despite overtures from Ireland, says Gilbert, but there are "plenty of ideas" to shake up the event even more.
"One of the thoughts is to start the Scottish Open a day earlier, on the Wednesday, so that on the last day we are not up against the Wimbledon men's final," he said.
"With Andy Murray, I mean, it's going to be a tough choice. Now that Wimbledon has moved (to this week)  permanently, you have to look at it, and TV would be happier because they would have something on the Wednesday as well."
The Scottish traditionally ended on Saturday to allow for Open Final Qualifying, although it eventually moved to a Sunday finish before FQs were moved from their slot just prior to the Open itself.
In the meantime, and despite loyal supporter Phil Mickelson's public misgivings, Gilbert and AAM's partners the Scottish Government are still keen to move the championship around the country.
"We would obviously like to go back to Aberdeen, and Gullane probably, which did really, really well last year," he said.
"We want to take it to good courses, and Kingsbarns would be another one we would love to go to.  The live TV pictures beamed to the US are very important for the Scottish government, so I think Kingsbarns lends itself to that more than most courses."
The moves by the Irish, led by Rory McIlroy, for the pre-Open slot were rebuffed by tour chief Keith Pelley and the present arrangement is tied in until 2020, continued Gilbert.
"I'm sure Rory would like it but it's signed to 2020," he said. "I know Keith is keen to get the event bigger and bigger, and we're happy to play our part in that.
"We all share the same ambition to build this tournament. I think Keith's thoughts were to create three £7 million tournaments and almost a links swing.
"I have always thought it would be a good idea to do Ireland, Scotland and then the Open, three potentially links based events in a row.  That would be the much more logical arrangement."
In the meantime AAM will attempt to stage both men's and women's Scottish Opens at Dundonald in Ayrshire in a three-week window next year.
"We haven't made a final decision on this, but it is very much in the thought process," continued Gilbert. "The infrastructure spend could be considerably less, and for the ladies event the improvement would be massive because you would have the same stands, the same press facilities, everything that you need.
"The one we need to build in terms of prizemoney is the Ladies Scottish Open, that's where we'll concentrate our efforts over the next few years because we really want to get that up to be one of the richest events on the Ladies Tour."
Either of Donald Trump's courses are probably off the radar for now, he admitted.
"(Former R&A chief exceutive) Peter Dawson didn't want us on Open courses and I don't know if Martin Slumbers is of the same view, which maybe rules out Turnberry.
"The Aberdeen course is magnificent but while he was running for the US presidency it would not be a great move, so at the moment it's off limits."