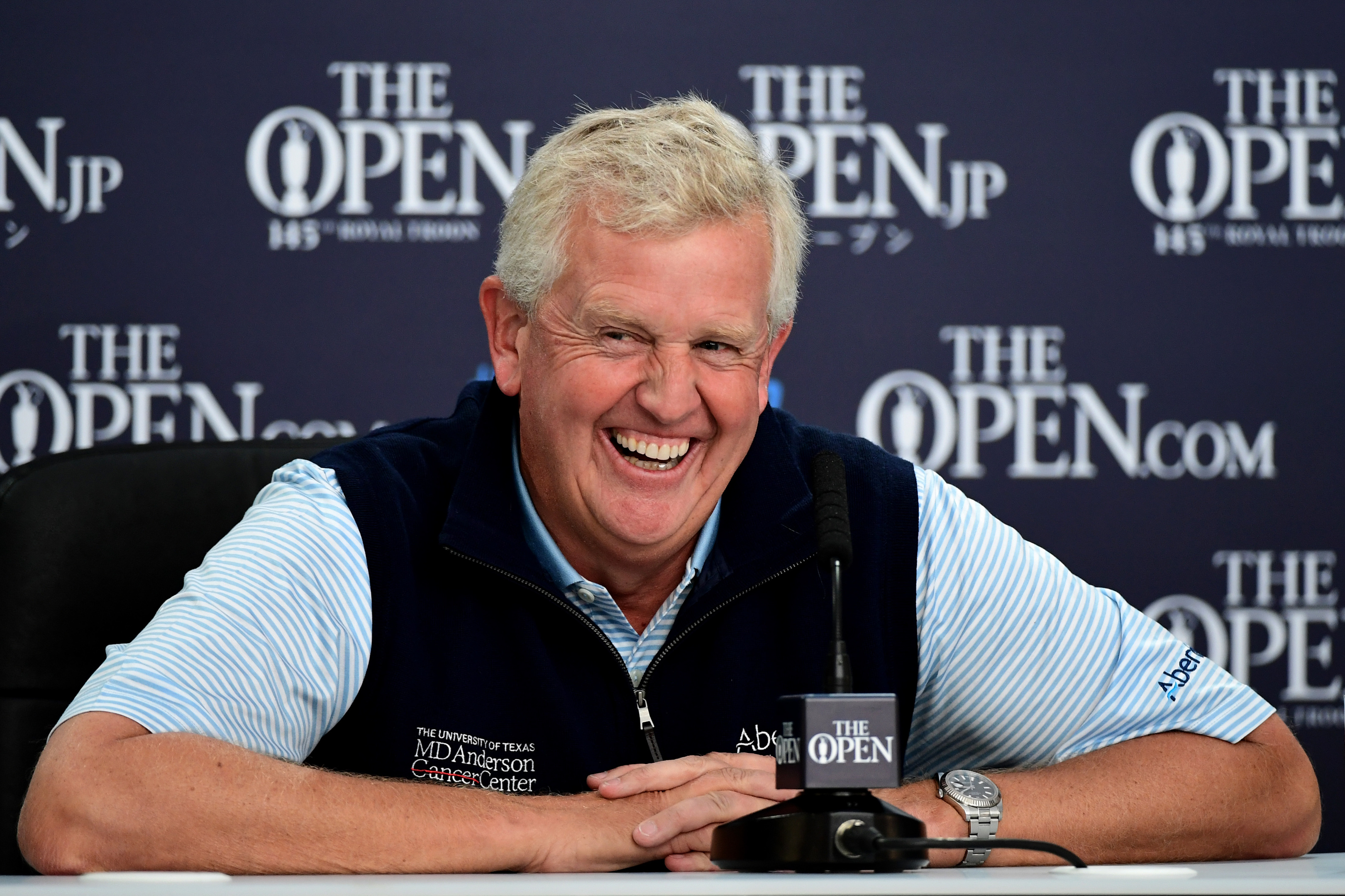 Colin Montgomerie put his "heart and soul" into qualifying one last time for the Open Championship at Royal Troon, and so he was more than okay about being asked to start proceedings on Thursday morning.
"This wasn't drawn out of a hat," he laughed as the tee-times for the championship were released to show him top of the list at 6.30 am, playing with Luke Donald and Australian Marc Leishman. No doubt about who's hitting the first ball though, for what will be his last time on his home course.
"It's great to have the honour of hitting the first shot of the 145th Open at your own course," said Monty, whose formative years were spent literally five doors down South Beach Road from the Royal Troon clubhouse. "Everything that happens after that first shot is a bonus, really.
"There's no pressure on me now. There was pressure when I was No 2 in the world coming here (in 1997). My goal this week is to walk down 18 on Sunday. Anything beyond that is a bonus."
It's definitely going to be his last time at Troon – the Open won't return for 11 or 12 years, by which time he'll be in his mid-sixties – and it may well be his last time of all, he admits.
"It gets emotional in many ways, when the Open comes to your hometown," he reflected. There's not many pros here that have the opportunity to play an Open on their own course where they're a member.
"That's why I played at Glasgow Gailes and put my heart and soul into qualifying. Knowing that this is the last time that I'll have the opportunity of playing an Open at Troon, I'll be out of the game competitively when it comes back.
"And possibly yeah, you never know, this could be the last time I play in The Open. I won't be retiring from it, but at the same time, yeah, it could well be. So it's fantastic the opportunity has arisen here, at Troon, at home, and as I said, I look forward to it."
And as Monty points out, leading off the Open is no longer the near insult it used to be. The R&A have made a habit of putting former champions or players of distinction out first, starting with 2010 when former champions Paul Lawrie and Mark Calcavecchia were in the first group.
"Joking apart, it's actually a very good time to play," he said. "If you were to ask the players what time they'd like to go out the first day, generally very early.
"The wind, as we've seen today, tends to pick up around 11 am to midday mark with the tide coming in, and by that stage, we're finished.
"The greens will be perfect for us, the course will be manicured. It turns out I get two morning times. And I'm not playing behind Bernhard Langer for once!"
Despite there being no BBC coverage this year, and Sky promising to show every shot from Monty's first blow, there's the usual batch of "primetime" tee-times from 9 am onwards, with Jordan Spieth (9.03, with Justin Rose and Shane Lowry), Jason Day (9.25, with Danny Willett and Rickie Fowler) and Rory McIlroy (9.36, with Bubba Watson and Hideki Matsuyama) all out in quick succession.
Dustin Johnson, the championship favourite, is the only afternoon starters of the Big Four on the first day, at 2.04. The latest of the well-fancied players will be Sergio Garcia, who many think has a good shot of his long-awaited first major at Troon, at 2.48.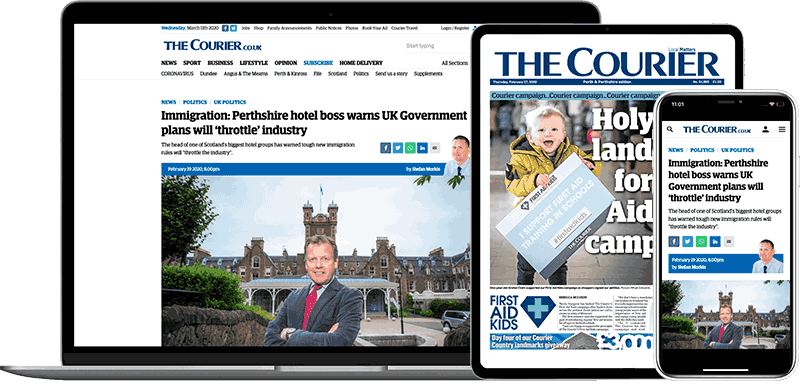 Help support quality local journalism … become a digital subscriber to The Courier
For as little as £5.99 a month you can access all of our content, including Premium articles.
Subscribe