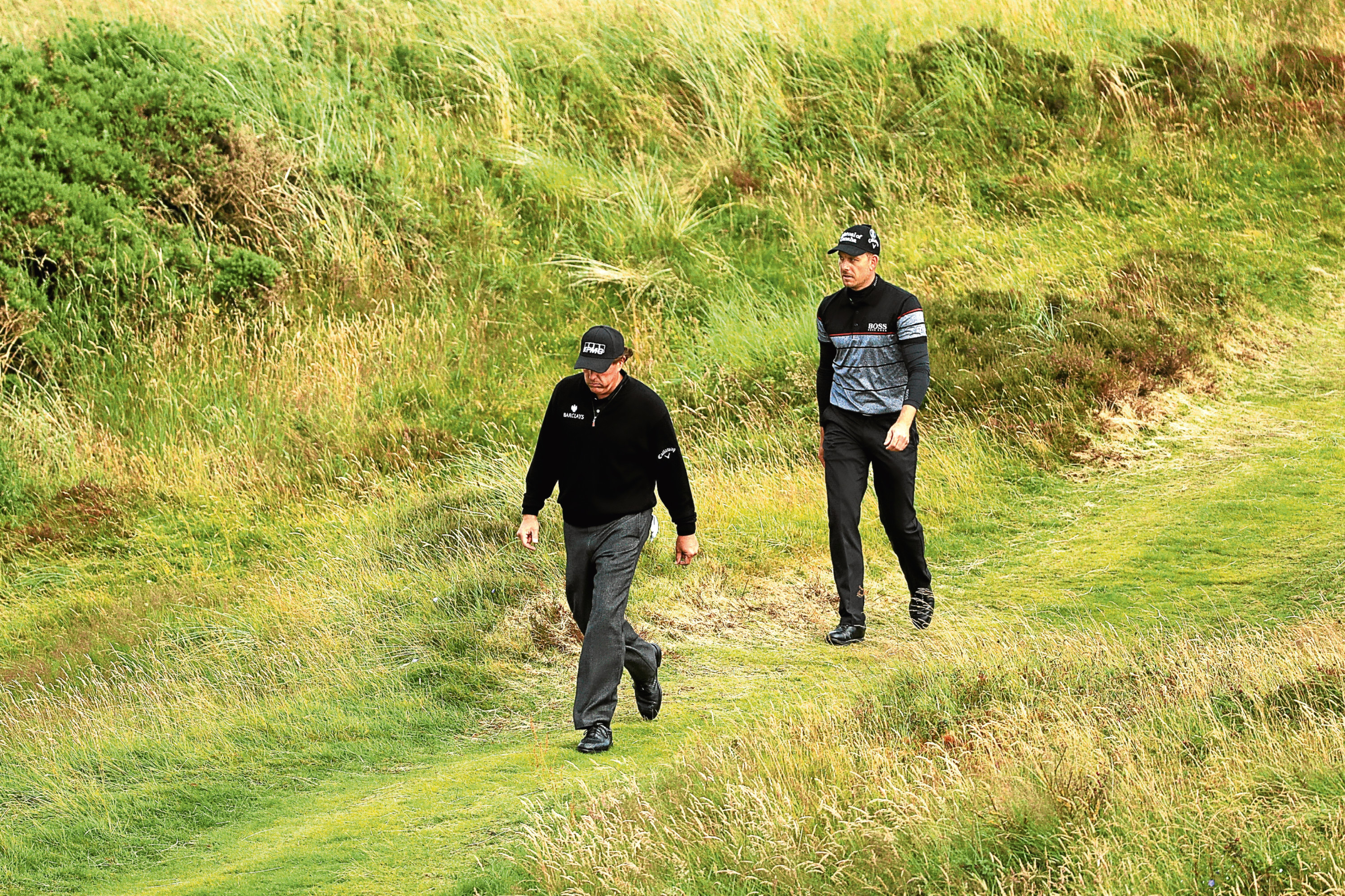 How much did golf need High Troon, or the Duel in the Dreich, the most compelling finish to an Open Championship one can recall?
If you've been reading this column in recent weeks, you'll know what I think; it needed something like Sunday's epic contest between Henrik Stenson and Phil Mickelson desperately.
This was really the best way to "grow the game", to get people engaged in golf again. To see it in its best possible light, a contest that transcended even the sacred icon of the Open, 1977's Duel in the Sun.
Don't take my word for that, both protagonists at Turnberry agreed Stenson-Mickelson was the superior conbtest.
It would be even better, yes, if it had been seen live on the BBC rather than restricted to Sky's 300,000 subscribers, but that option, as we've discussed before in T2G, was never on the table; it was the BBC who effectively withdrew from live coverage of the Open.
I imagine the Beeb beancounter who thought it was a great idea to pull out of live coverage a year early feels like an proper idiot now.
The corporation missed one of the greatest sporting spectacles of the age. But never mind, they can afford another 20 series of Homes Under The Hammer.
Henrik: where did that come from?
Was Stenson deserving of a major title? Unquestionably, he's been a elite player on the verge for some time and one of the very best ball-strikers in the game.
But hold on, this was something much more than that, possibly the single greatest one-day performance of any player in history (I'm still giving Tiger Woods at Pebble Beach and St Andrews in 2000 the award for greatest tournament performance).
Stenson shot 63 – only the second time the low major score has been achieved in the final round to win – when the scoring average was nearly 73. When his rival was chasing him with a 65 with no bogeys. To win on 20-under when third was 14 shots behind.
Why this witty, self-effacing Swede? Why not Rory or Jordan or Jason or Phil? Not even Tiger or Jack or Hogan or Bobby Jones did this.
At 40, there's a reasonable possibility that this could even be Henrik's high water mark. He's had a habit of career slumps which have ensured that one of Europe's most talented players has just three Ryder Cup caps.
It just proves that in this maddening game, sometimes the stars align, sometimes a player is so inspired he becomes a giant. Stenson is a great player, but now even if he doesn't strike another ball in his life he's a legend. Only golf among sports can do this.
Phil remains a contender
With his great rival Woods – six years his junior – still hors de combat and unlikely to play again this year, Mickelson obliterated the widely-held assumption that he too was spent as a force.
He's unquestionably the unluckiest loser in major championship history. "I played flawless golf and got beat" he said afterwards, and it's hard to disagree.
But he goes on to Baltusrol for the PGA Championship next week – he's the last winner at that venue – re-energised and surely flush with confidence. Staying competitive right up until his 50th year and beyond? "That's the plan," he said, and who can doubt him?
The R&A play a blinder
Yes, you read that right. I mean, there's lots wrong with the game, and the R&A are responsible for a good number of the ills, but they hardly put a foot wrong here.
I'm sure they weren't really trying to embarrass the USGA after the fiasco that was Oakmont, but it seemed at every turn there was a glaring example.
Stenson's score of -20 won't freak the R&A, and neither it should. Take out the top two and the lead score was 7-under, and the course was plenty tough; it just gave opportunities for scoring.
The Postage Stamp, one of the very greatest holes in world golf, shone like a beacon.
Just 100 yards long on the weekend, yet much more devilish and troublesome than Oakmont's ridiculous "short" hole three times a long. No wonder the crowds flocked to watch out there.
The official attendance was 173,000; about right for Troon. Some were cynical about that figure when it was announced on Sunday but there's no hard evidence to say it was inaccurate.
Furthermore the R&A learned from recent mistakes. Not cutting or rolling the greens on Friday ensured there was no repeat of the disaster of Saturday last year.
Some players complained of the green speed, but those who did missed the point as much as they did the 11th fairway.
This is links golf, and slower greens are part of the challenge; this is not Florida or San Diego and the stimp seen there is unsustainable on the seaside if you want to play. So adjust.
And as the R&A engage the battle against slow play with greater vigour, we saw the duo in the epic Sunday duel go round in just over four hours.
Well done. Now rein in the bloody ball.