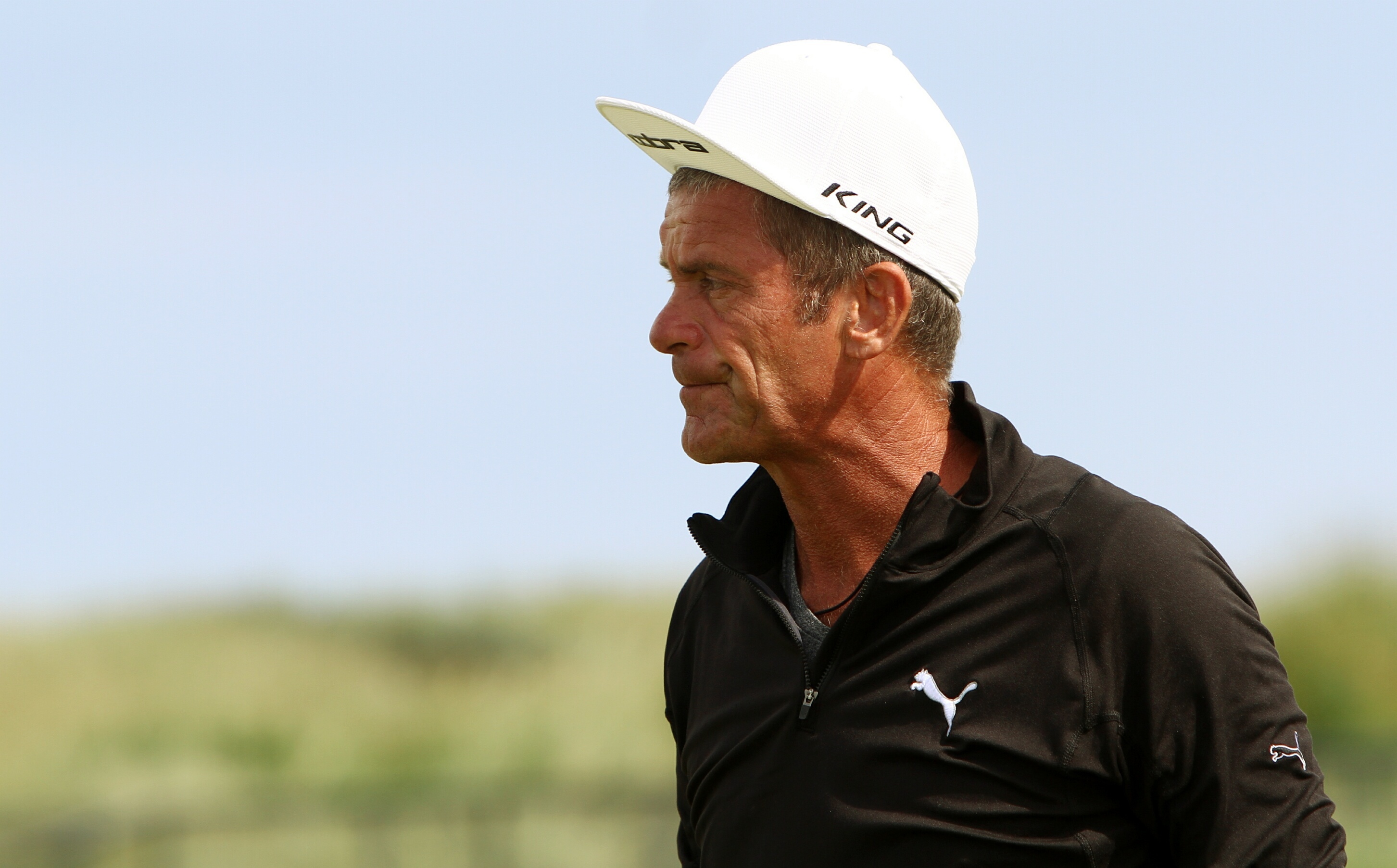 Jesper Parnevik admitted Henrik Stenson's Open triumph "tugged at his heart" but he's still flushed with pride at his countryman's outstanding victory at Royal Troon.
Parnevik himself came agonisingly close to the Claret Jug on two occasions, at Turnberry in 1994 when he lost to fast-finishing Nick Price and Royal Troon in 1997 when he was overhauled down the stretch by Justin Leonard.
Now preparing to play in the Senior Open at Carnoustie this week, the previous most popular player out of Sweden ran from his flight at Heathrow to a bar in the terminal so that he could see Sunday's finale.
"I'd booked an early flight so I could get here to watch the whole thing only for it to be cancelled.
"So I had to get another flight and ran from the gate to a pub after it arrived in Heathrow so that I could watch the last hole."
The effect for Swedish golf will be enormous, he believes.
"This was a big thing as we have waited a long time for it," he said. "I had a lot of close calls and the Swedish females have spoiled us in the majors.
"If you look at the way Henrik has played over the last five years, it was only a matter of time, really. The cool thing was the way he did it as he played unbelievably over the last two days in particular.
"We had a dinner last night and Tom Watson stood up and said he thought it was better than the "Duel in the Sun"; that says it all, really."
Parnevik had sent a message on Twitter to Stenson prior to his final round hoping he could "go out and do what I was unable to do".
" I wanted him not to be burdened by the heavy weight of trying to become the first Swede to win a men's major, so I felt I needed to acknowledge what he was bidding to achieve," he said.
"It was unfortunate that I had been in that position myself at Troon but couldn't finish it off. It tugged my heart but it seemed to give him a boost, which was fantastic."
Parnevik admitted that he hadn't immediately seen the potential in Stenson when they first met.
"He was actually struggling when our paths crossed, he was just starting out and I was leaving for America. I remember watching him at a Scottish Open, I think, and he couldn't hit a fairway with any club in the bag.
"He's actually talked about how he almost quit the game during the first of two slumps in his career and that makes what he has achieved all the more impressive.
"He's always had a strong game but on the last two days at Troon…I don't think I've ever seen Henrik have a short game – putting in particular – like that.
"That was the big difference and if he can keep that going, who knows what he's going to do over the next few years. Based on the way he played last week, I can certainly see more majors in him."
Sadly, Jesper's not at all confident of adding the Senior Open to Stenson's Open and Alex Noren's Scottish Open for a Swedish treble.
"That would be fantastic, but I can't say that I'm in great form. I've not played since the Senior Players' Championship in mid-June and I've only hit off mats a couple of times in preparation for this.
"But I love playing this kind of golf and Carnoustie is one of the best courses we play.
"There's not an easy hole out there and even on a beautiful day like Tuesday you were standing over tee shots and second shots I was worrying how I could get it to the green because there's danger everywhere out there."