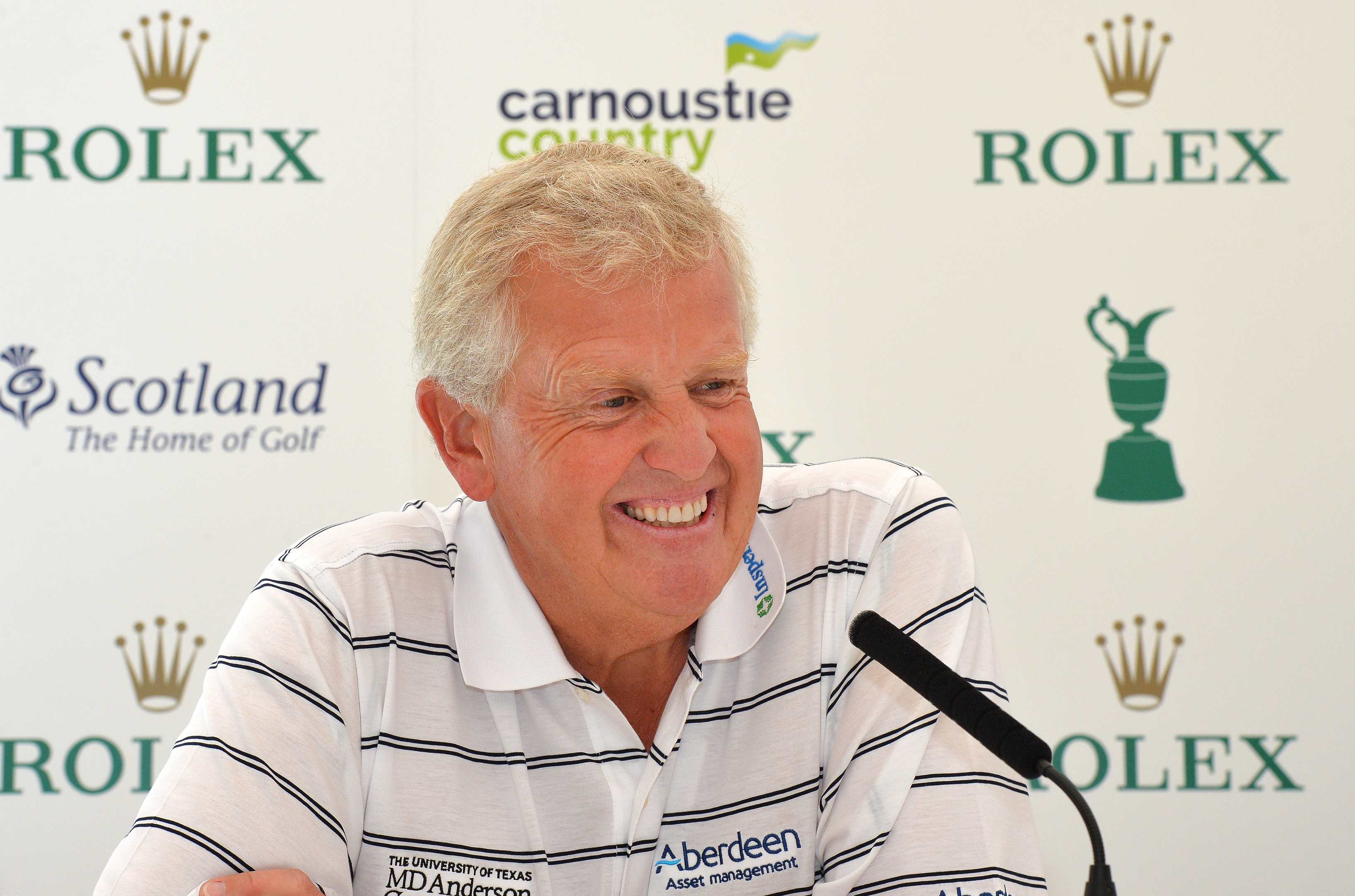 Carnoustie "is the best course there is" believes Colin Montgomerie, and that's not just because he's the co-course record holder at the Senior Open venue this week.
"I've always thought of The Open rota courses, the nine that are on the Open rota courses for the R&A, this is the best one," said the Scot, playing his first Senior Open on home soil this week.
"There's no weak hole out here. Dramatic finish, obviously, a superb golf course in superb condition."
His 64 in 1995 – although it was with the 18th playing as a par five – is something he remains proud of although "I wasn't so proud of Wayne Riley beating me for the week, which I try and keep as quiet as possible," he added.
"The third has changed. But apart from that, I think there's one new tee, they moved it back slightly at 17 and it's the same course as it was.
"I talked to Tom Watson about the tee at 14, the Spectacles hole, and he said, `Yeah, it's the same tee, 1975, par 5.'
"Now you tell me how many courses have a par 5 tee remains the same for 40-odd years? This course doesn't need it. This course was built for time, and really is superb."
And while Carnoustie looks green after yesterday's wild thunderstorm, it's still playing firm and fast, he added.
"It's amazing after that weather we're out playing now, how these courses cope with the weather and stay firm," he continued. "We're back here for the Open in 2018 and the youing guys who haven't played it will come and think like we all do, that this is the best of the lot."
Monty wasn't happy with his play during the Open last week, but has tapped the brains of Sky co-commentators Ewen Murray and Butch Harmon and thinks he might have found something.
"Ewen is very good and obviously so is Butch, so they put me right. I played very well (in the pro-am) yesterday.
"To win in Scotland is huge, and the last time I really did that professionally was the Dunhill in 2005.
"The previous of course was in 1999, The Scottish Open. It's massive to win in your own country, support is superb, and it will be again.
"It'll be tough I think Bernhard Langer and Miguel Angel (Jimenez) would be favourites and I'm tucked in behind, but there are so many good players.
"This is the strongest field we've had in the Senior Open on the best links course in the land."