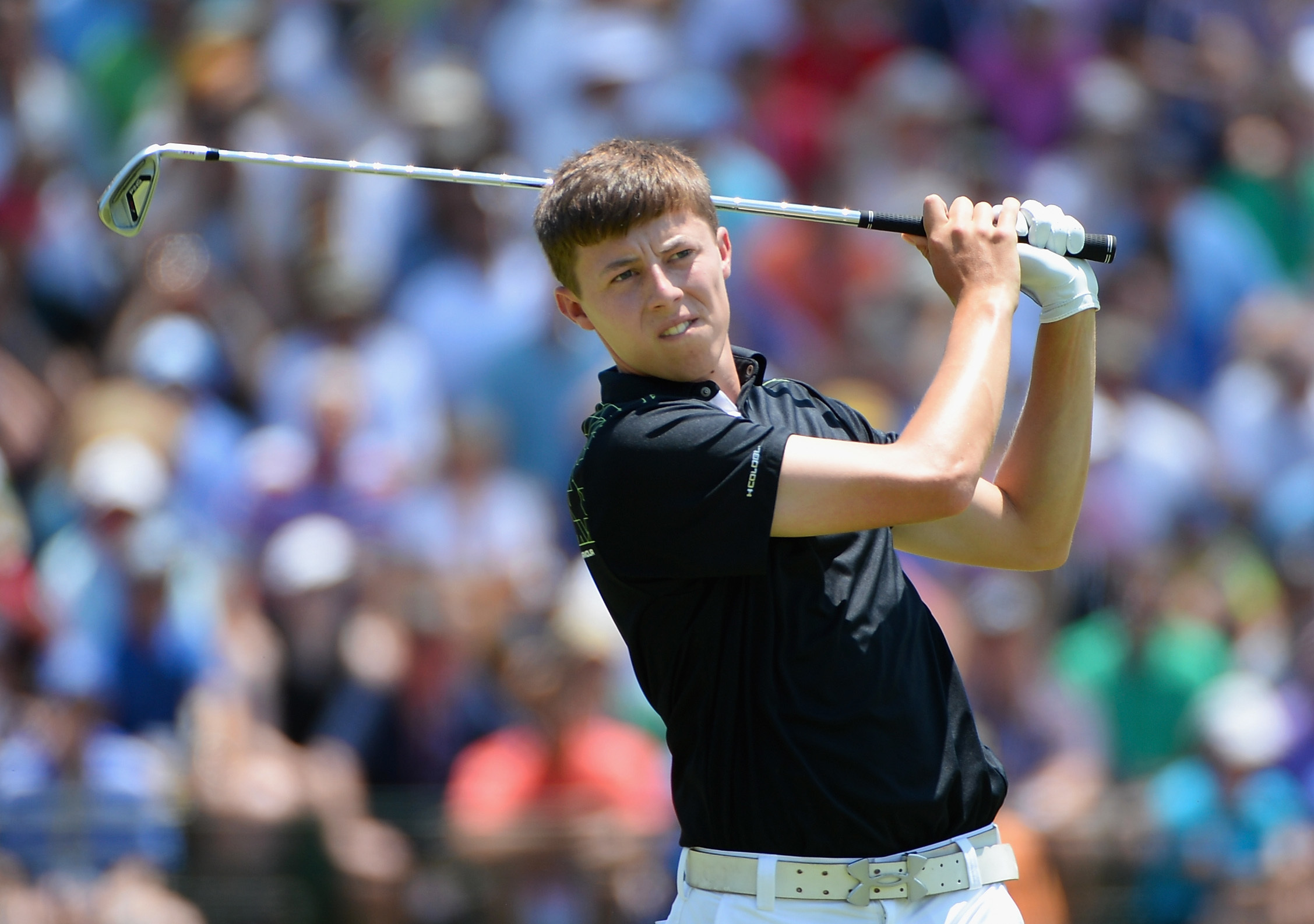 If Ryder Cup captain Darren Clarke's deputy Thomas Bjorn needed any further testimonials to Matt Fitzpatrick's credentials to go to Hazeltine next month, he got plenty during yesterday's Aberdeen Asset Management Paul Lawrie Matchplay.
In truth, the 21-year-old's growing reputation proceeds him and Bjorn knew all about him. But it can't have done any harm whatsoever for the young Yorkshireman to have shot six birdies and no bogeys in defeating the Dane towering over him 4 and 3 in yetserday's first round.
"I guess my career path was supposed to going like this to start with," said Fitzpatrick, mimicking a horizontal line, "When in fact it's going like this," he added, pointing upwards.
However the youngster has been flailing a little in the final straight before reaching the Ryder Cup team and was in need of more encouragement like yesterday.
"It's what I've been saying all along, " he said. "Just hole some putts, and I didn;t miss one out there today, so that's the difference."
Fitzpatrick had been sailing into the European team before hitting the buffers with four missed cuts and his 49th place in the PGA last week, but this performance renewed his confidence.
"I'm telling everyone three of those missed cuts were by a single shot and the other (the Open) was down to the draw," he said. "Today is a small window but I'm five-under through eight because I'm holing putts.
"Maybe it was because it was matchplay and I could play just a little more freely.
"If I can carry on like that the rest of the year, then I can get back to where I want to be."
And he badly wanted to do well against Bjorn, who has taken a mentoring role with him this season – probably at Clarke's behest.
"Thomas and I got pretty close the last few months," he added. "He's given me a lot of really, really good advice I've taken on board. He's obviously a great player and he's a great person to listen to and talk to about stuff."
No 1 seed Chris Wood, who can nail down his place at Hazeltine with a good performance this week, came through 4 and 3 against Australian Brett Rumford, with Spain's Jorge Campillo the highest seed to fall – from fifth – beaten by Marc Warren.
Meanwhile the tournament organisers have heeded warnings of high wind speeds on Saturday night and Sunday morning and changed the tournament timetable.
The second round and the last 16 will be played today, the quarter-finals and semi-final  on Saturday leaving Sunday afternoon free for the 18-hole final.