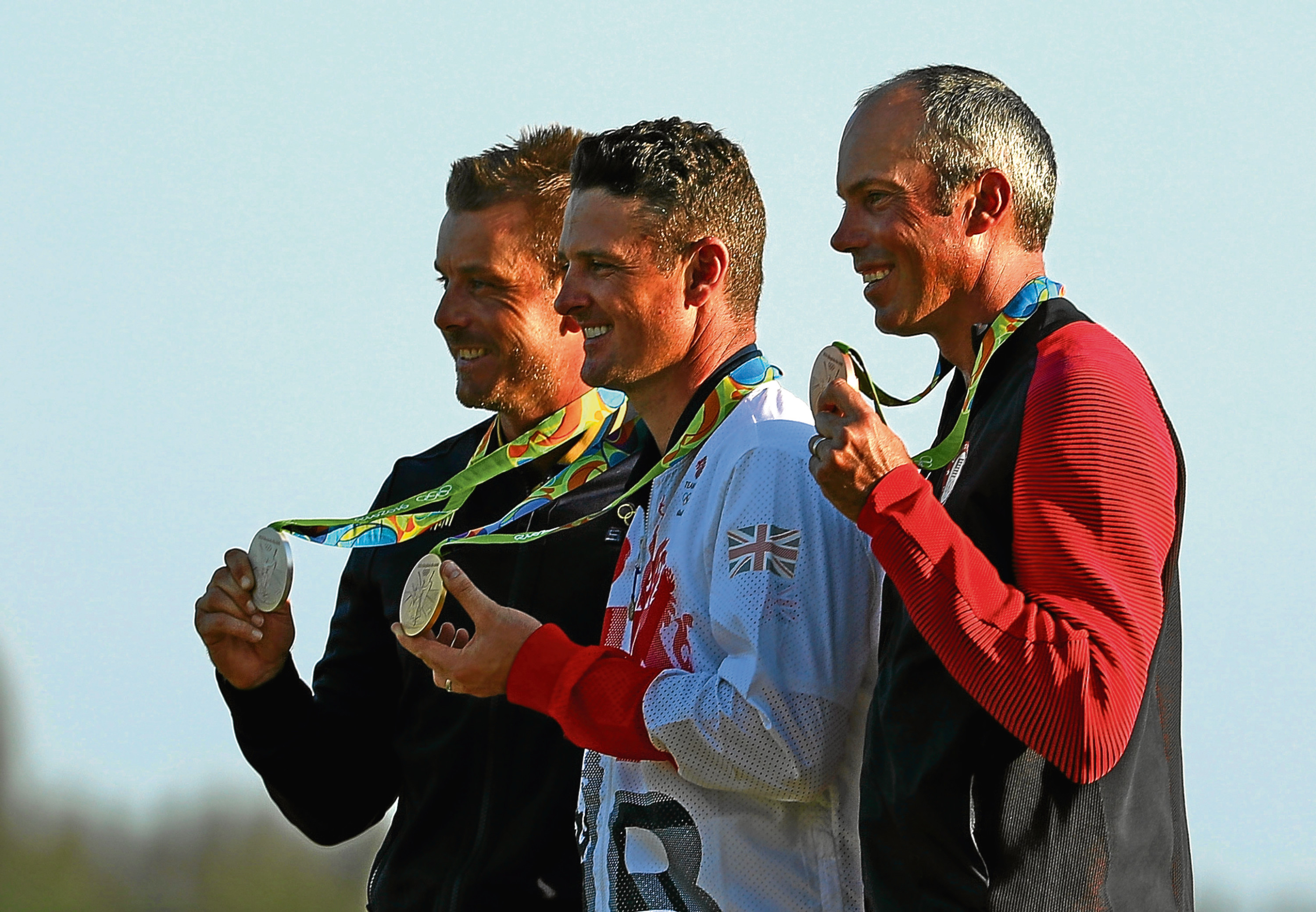 A warning, folks; I'm going to be using my extreme journo-licence this week.
That's the one that allows me to change my mind almost 180 degrees on a subject I've previously expounded upon at length in these pages. After nearly 35 years in the business, I'm entitled to three uses a year.
A month and a half ago regular readers (both of you) will recall the column brazenly entitled "Olympic golf has failed".
To be fair, it was a resigned sort of accusation. I've always wanted Olympic golf to work, but after the withdrawls of Jason Day and Rory McIlroy – later to be followed by three more top ten players – made me believe that golf's self-obsessed insularity made it an impossible fit for the Games.
I still think that the game's superior and dismissive attitude to anything outside its comfortable bubble – which manifests itself in so many ways other than just the extreme example of Muirfield and the attendant nonsense there – is a barrier to making Olympic golf work.
I cannot think of any other sport that inspires so much hostility from the public at large than golf. Just this week on Twitter (I know, not a definitive court of opinion) I saw someone opine that golf was as accessible a sport to ordinary people as dressage.
Patent nonsense, unless the care of golf clubs has got a whole little more involved since i last bought a set. But among public perception of golf's exclusivity, it's not that extreme a view.
Many of us in the game have no truck with golf's exclusive and elitist nature. I'm sure Rory McIlroy doesn't.
But it's so ingrained now that its attitudes prevail in other ways than excluding women and kids from clubs; it not only largely tolerates that exclusion (until very recently) but creates this prevalent attitude that treats anything that's not golf with near contempt. Unsuprisingly, that attitude is returned by many of the public outside the game.
It's this attitude that allows Rory to make his "selfish" statement at the Open, fuelled no doubt with a bit of spite – which I hope he regrets now – at media coverage of his Olympic withdrawl.
It did strike me as somewhat odd at the time, because McIlroy seemed to be one of the players who I thought DID get it; that there's a wider world outside the players' lounge. I hope he regrets not being in Rio now and I bet he watched.
The Olympic golf tournament was not perfect, yes. There were some there who were cheerleaders before, during and will still be after.
But equally there were plenty of naysayers – all of them on their sofas 4000 miles away listening to the excerable commentary – who were equally entrenched, if not more so. I'd be much more inclined to trust the opinions of the people who were actually.there.
Brazil is not a golf country. Yet there was a 15,000 sellout for the final day of the men's competition, at a Games where ticket sales have been slow, to see Justin Rose and Henrik Stenson duel.
Golf doesn't even consider this view, but just as we watch fencing, the pommel horse and yes, dressage every four years for curiosity at the Games, there will be millions watching Olympic golf – at the course and on TV worldwide – the same way. Don't we, in an era of nosediving participation in golf, want to reach out to these people?
A lot of golf people – and a lot of soccer people as well – don't, really. They'd rather sneer at the "school sports". They'd rather look down their noses at anything not in their comfortable bubble.
I have heard the opinion that golf shouldn't get into bed with the "corrupt" IOC and am sympathetic, but spare us. Like the game has never before genuflected before dodgy regimes or characters at the flash of a chequebook? It does so almost every week.
He might change his opinion next week because he's like that, but of all people Bubba Watson – not new Olympic champion Justin Rose who was "all-in" from the start – summed up the Olympic experience for me.
"We should never complain again" said one of the most spoiled of the spoiled golfing fraternity to ESPN's Bob Harig.
"We're so blessed. When you look these athletes who train for years for 30 seconds or a minute (of competition) and I get to show up at Augusta every year because I won there."
Bubba said it was the greatest thing he'd ever done. He stepped outside the bubble and although being Bubba he might be back to petulance before long, he seems profoundly affected by it.
Golf has already had a far better bow back at the Games than tennis did in Seoul in 1988, and the women, who have embraced the ideal much more than the men, haven't even started yet.
It can grow much more from this, as more top players go to Tokyo – not restricted by spurious "health" issues – a better fit in the schedule is found, and perhaps a better format to arrive at the Olympic champion is tried.
So contrary to my opinion six weeks ago, Olympic golf hasn't failed. The game has an opportunity; not just for glory, but for perspective and reaching outside this superior, insular world in which it has entrenched itself.